Despite the sales on Monday morning, the price of Bitcoin was able to hold above $5,100.
Holding the position of this level at the beginning of the week will be the key to the continuing bullish momentum.
Although this seems unlikely at this stage, a breakthrough upwards can lead to the fact that the BTC will quickly move to the price range from $5,500 to $5,700, enticing new buyers to the market.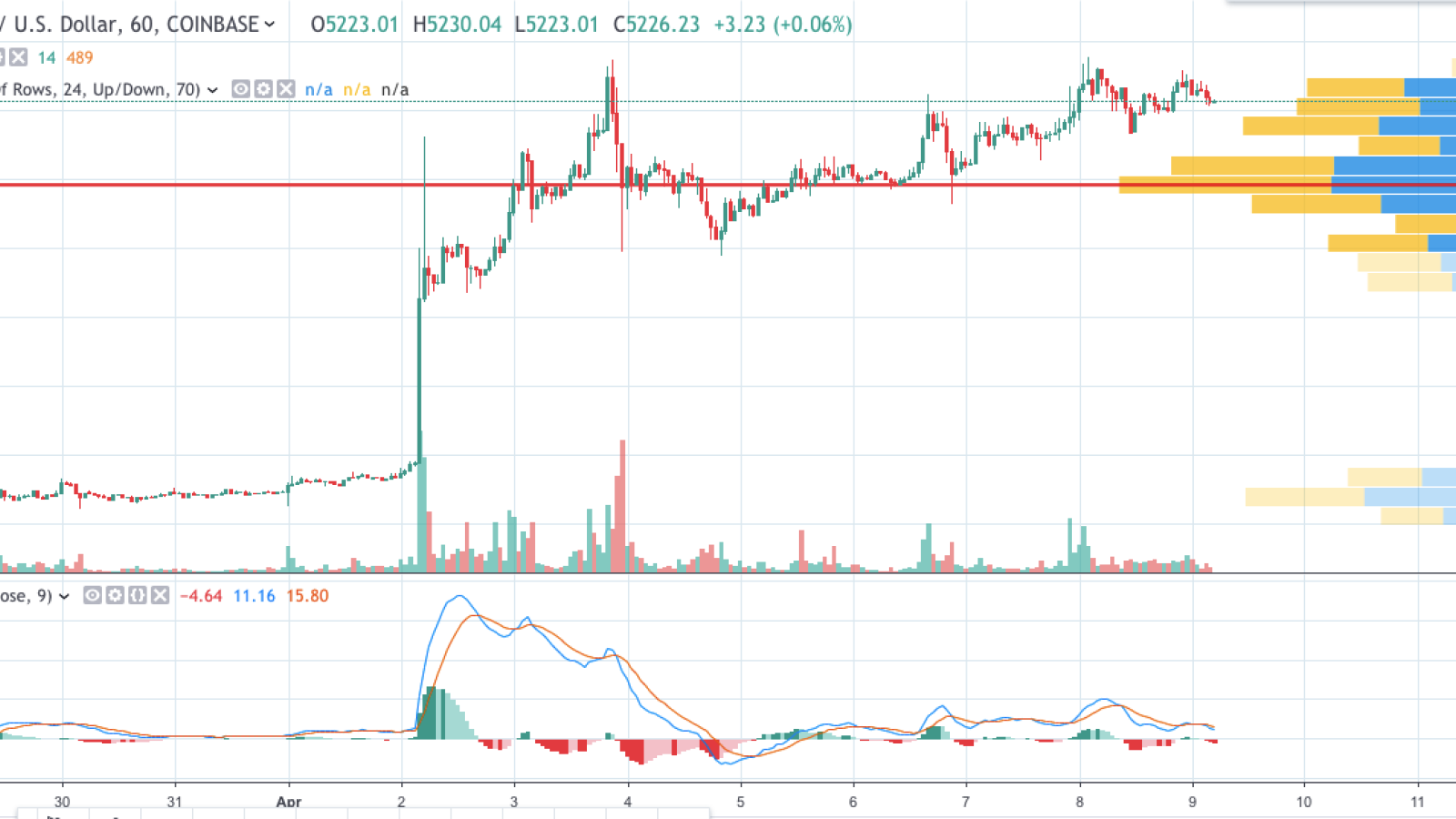 The MACD keeps rising above zero, but there are signs of a bullish decline, with a lower maximum printed on the bar chart. The volume begins to return to the levels visible before the breakthrough. A price increase with a decrease in volume is usually considered a bearish symptom.
Reducing the price impulse will lead to the fact that those who have already made a profit will return to the market with new potential buyers, so it would be reasonable to expect a fairly quick rebound to the level of $5,000.
The price of Bitcoin is trading at $5,226.18 at the time of the writing.