After an impressive two-day growth, the cryptocurrency market is on its way to the expected correction. Yesterday, the total capitalization rose to $185 billion, showing an increase of $40 billion or 27% in 2 days. It is this level that stopped the day before yesterday's bullish rally.
Trade volumes also have started to decline, after reaching an absolute record of 89 billion dollars on April 3.
Currently, the market capitalization is $173 billion.
XRP/USD
Cryptocurrency quotes are trading above the moving average with a period of 55, which indicates the presence of a bullish trend. At the moment, XRP is moving near the middle border of the Bollinger Bands indicator.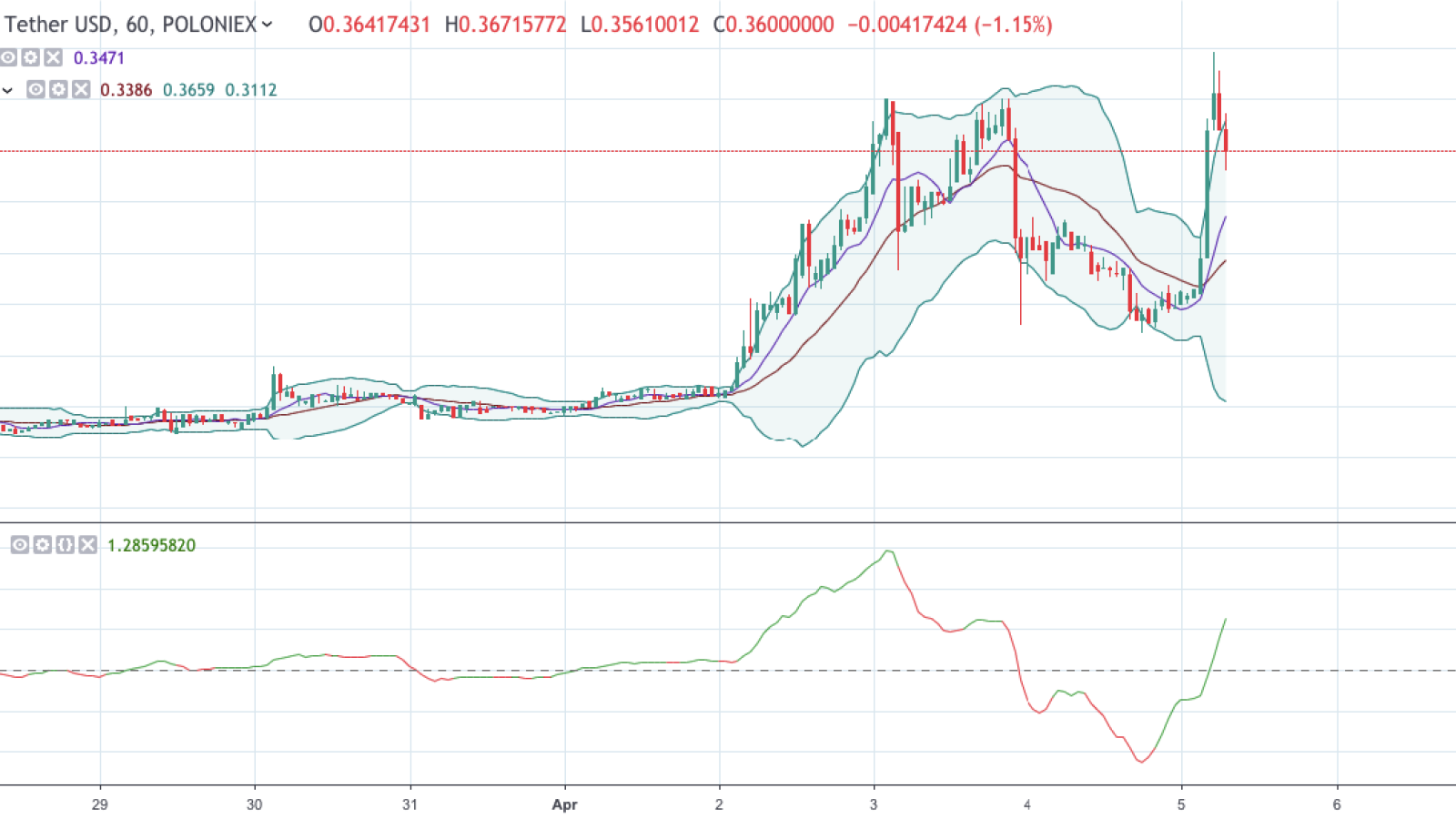 Meanwhile, volumes are increasing, which leads to higher prices. Although sales yesterday were above average, the inability of sellers to lower prices and the growth of April 2 was bullish. Now Ripple (XRP) is in a bullish breakdown, and any wide bar with high volumes, resulting in prices above 34 cents, can further feed demand for the coin.
What is more, the digital asset is the only one out of the top 5 whose position has even strengthened over the last 24 hours.
The price of XRP is trading at $0.3664 at the time of the writing.
BCH/USD
In the morning, the price consolidated at around $290. On the four-hour chart, the indicators show a price reduction.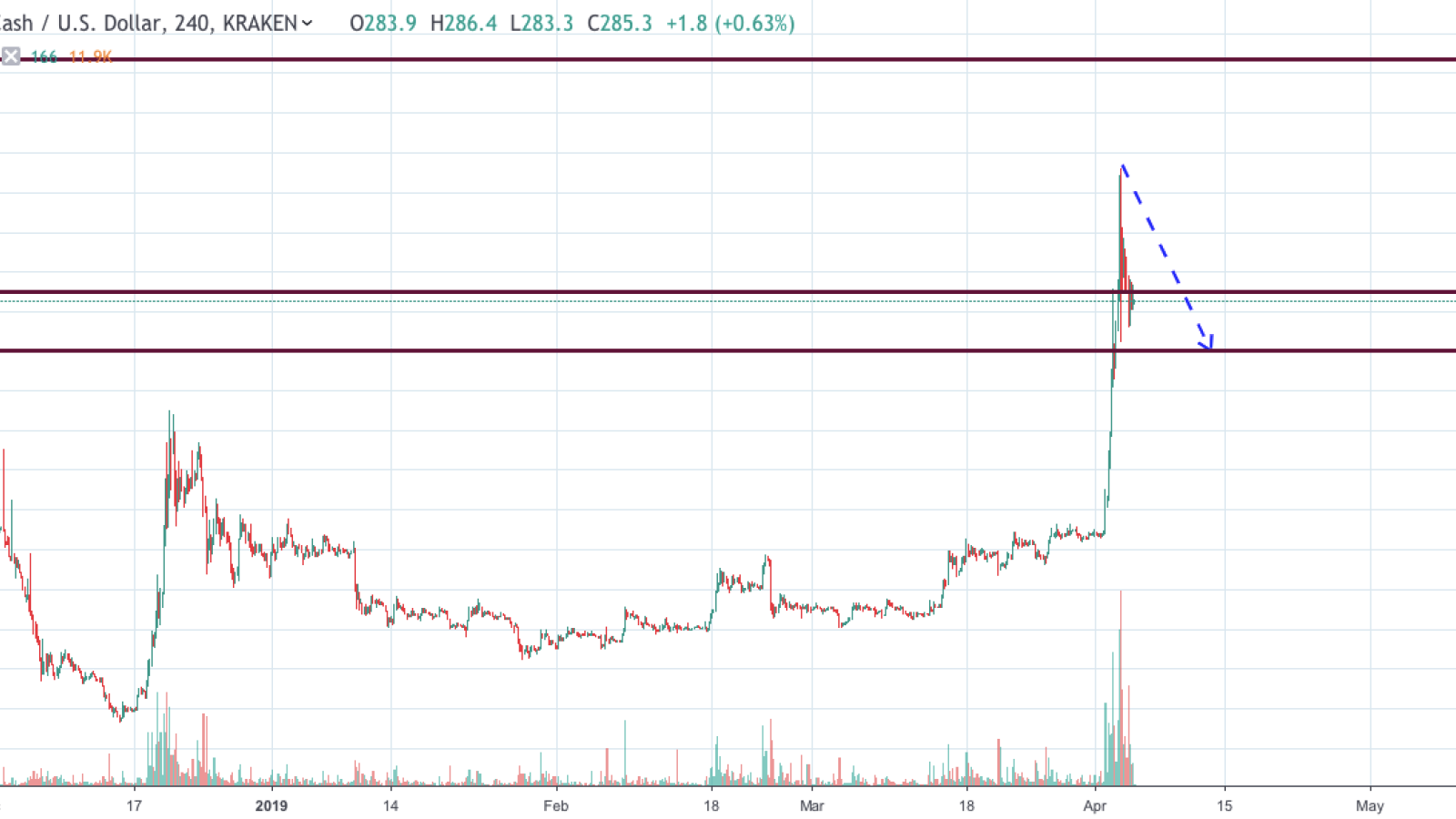 As long as sales volumes have declined, the pair is consolidating in this area. But if bears are activated, the price may return to the zone of $260. In case bulls resume buying, then significant resistance may limit growth at $407.
The price of BCH is trading at $287.78 at the time of the writing.
LTC/USD
In addition to EOS, Litecoin also surpassed Bitcoin Cash and now ranks 4th in terms of capitalization with a point of $5.4 billion. The maximum at the psychological mark of $100 has been replaced by the night minimum. Support in the $75 area stopped the deep price decline and helped the pair to recover to the level of $88.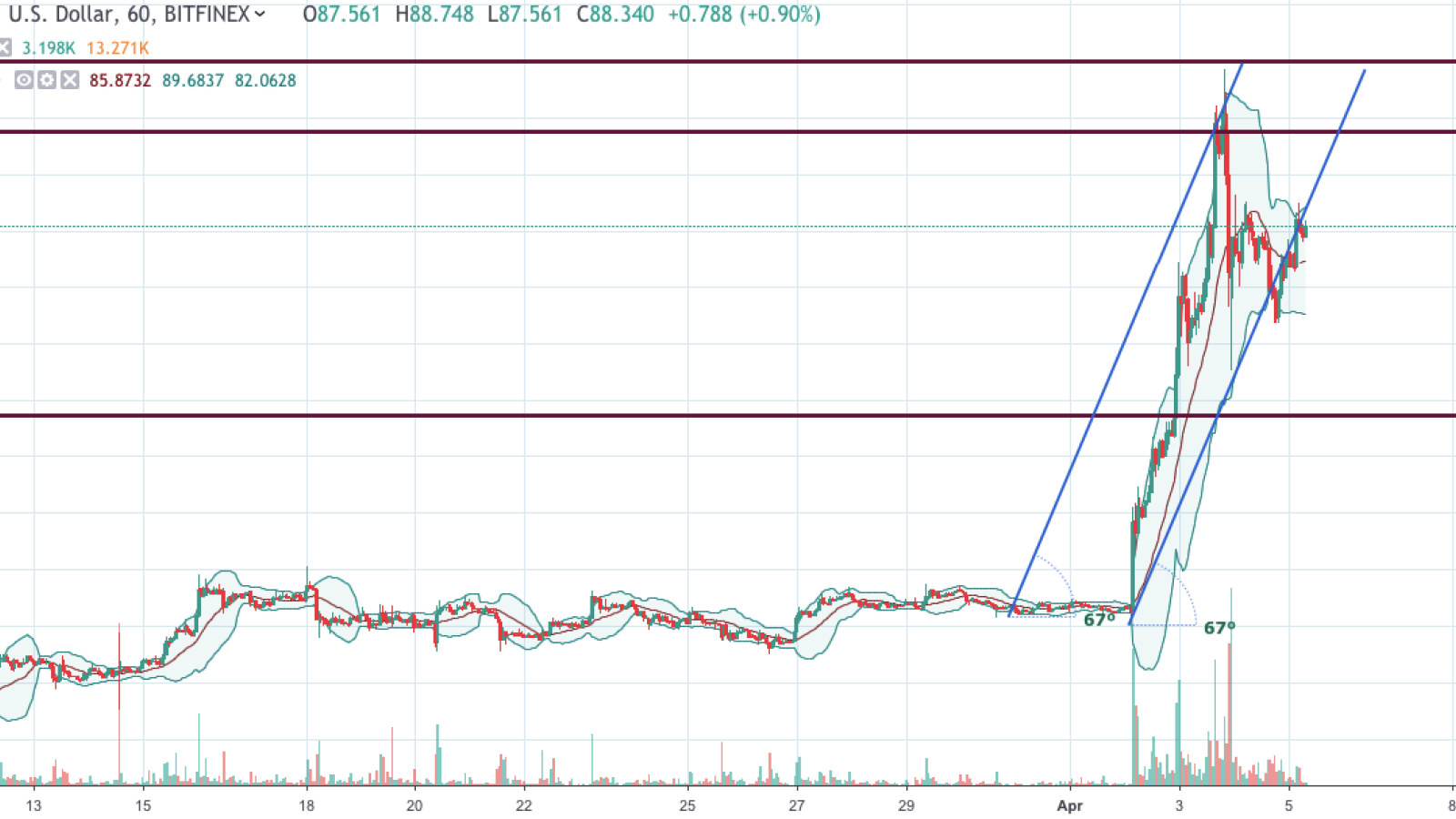 Further growth is hampered by the resistance of $90, although yesterday this level was broken. The target level is located at around $120, but it is believed that growth may slow down significantly and move to the side range around the $90 mark.
The price of LTC is trading at $87.73 at the time of the writing.
EOS/USD
The price of EOS rose sharply above resistance levels of $5.20 and $5.50. The trading pair tested the line of $5.80 and then began to adjust below.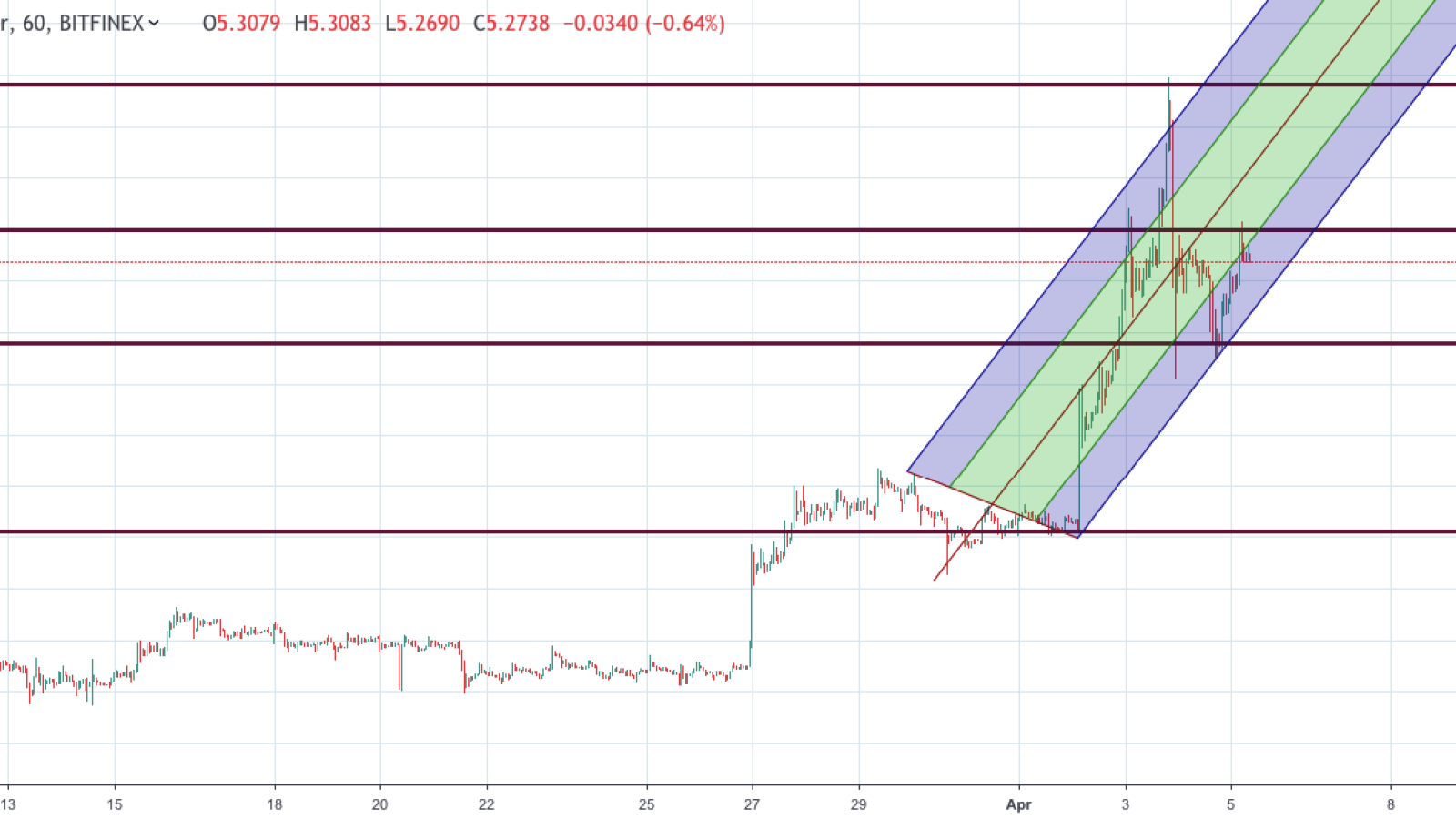 Taking into account the 1-hour chart, the price should bounce to $5.4 to continue a bullish trend and reach a psychological mark of $6 in the long-term perspective. However, it will not be achieved due to the reduction of volumes.
The price of EOS is trading at $5.26 at the time of the writing.