The price of Bitcoin, the flagship cryptocurrency, has surged past the $30,000 mark on the Bitstamp exchange. The sudden increase was driven in part by the dramatic fall in First Republic Bank shares.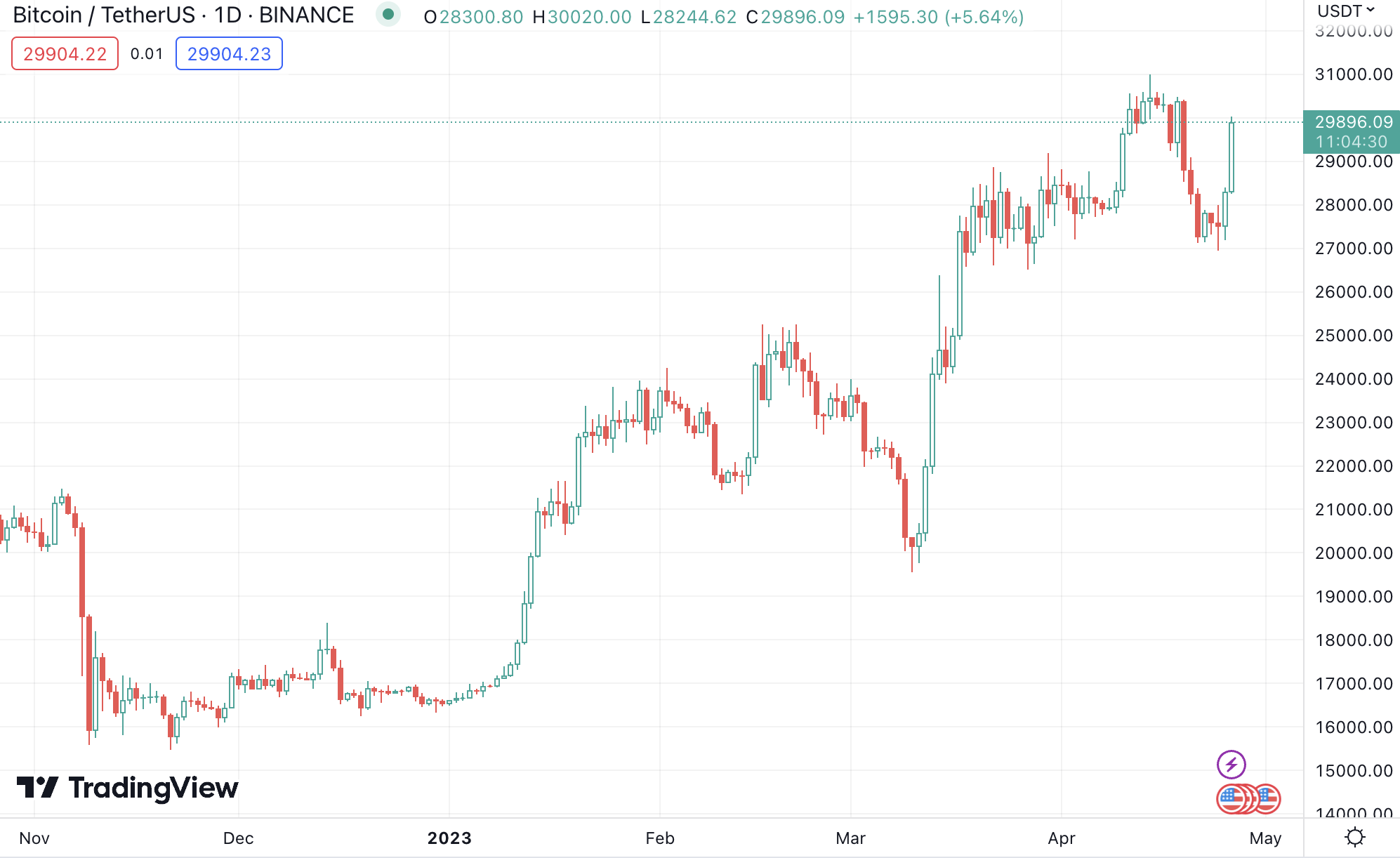 According to data from CoinGecko, the world's largest cryptocurrency by market capitalization has risen 9.3% in the past 24 hours.
Ethereum, the second largest cryptocurrency, has also witnessed a 7.7% increase in price during the same period. The second largest cryptocurrency is yet to reach the psychologically important $2,000 level.
On April 25, shares of First Republic Bank recorded a 50% price slump after it reported a more than $100 billion slump in deposits. Market participants are increasingly viewing the institution as a
"zombie bank,"
unable to adequately compete but not in immediate danger of collapse.
Growing concerns over the health of the banking sector were the main driver behind Bitcoin's impressive Q1 gains. It remains to be seen whether its most recent rally will be sustainable.
The world's largest cryptocurrency is still down 56.76% from the all-time high of roughly $69,000 that was recorded in November 2021.