As the latest bullish run has shown, Bitcoin is strong enough to break resistance levels one by one, and even the long-awaited goal of $9K has recently been achieved followed by a serious retracement.
What are the chances for Bitcoin to grow higher? Let's discuss BTC price predictions for Q3 - Q4 2019 and see what do crypto influencers think about the world's most famous cryptocurrency.
Bitcoin achievements and projections
The current situation can be formulated in the following points:
With 63% month-to-date gains, BTC seems to have entered its longest month to month winning period since August 2017.

The falling channel breakout seen on the month to month diagram supports a rally to key Fib resistance of $9,442.

BTC has beaten one of its yearly highest highs hit recently. It has managed to reach $9,000, as the day by day diagram flag breakout affirmed on Sunday has been validated

The bullish trend would weaken if the value dips under $8,000.
So, what to expect from Bitcoin?
Bitcoin (BTC) is on track to enroll its longest series of wins since August 2017, with four months of value gains.
The bulls generally chill out after making such price jumps, and a sound adjustment might be seen throughout the following days.
Yet, a drop right back to the month to month opening cost of $5,267 before Friday's UTC close looks impossible, as both the present moment and long haul specialized examinations are one-sided bullish.
For example, BTC is at present is seeing a lot of buying weight since December as indicated by the week by week money flow index.
The crypto is trading great over the 200-day moving normal (MA) – a widely followed indicator of the long haul pattern. The average is now situated at $4,544.
So BTC looks set to finish in the green for the fourth straight month, having grown 11, 8 and 28.6 % in February, March, and April, individually. The run denotes the longest month to month series of wins since August 2017.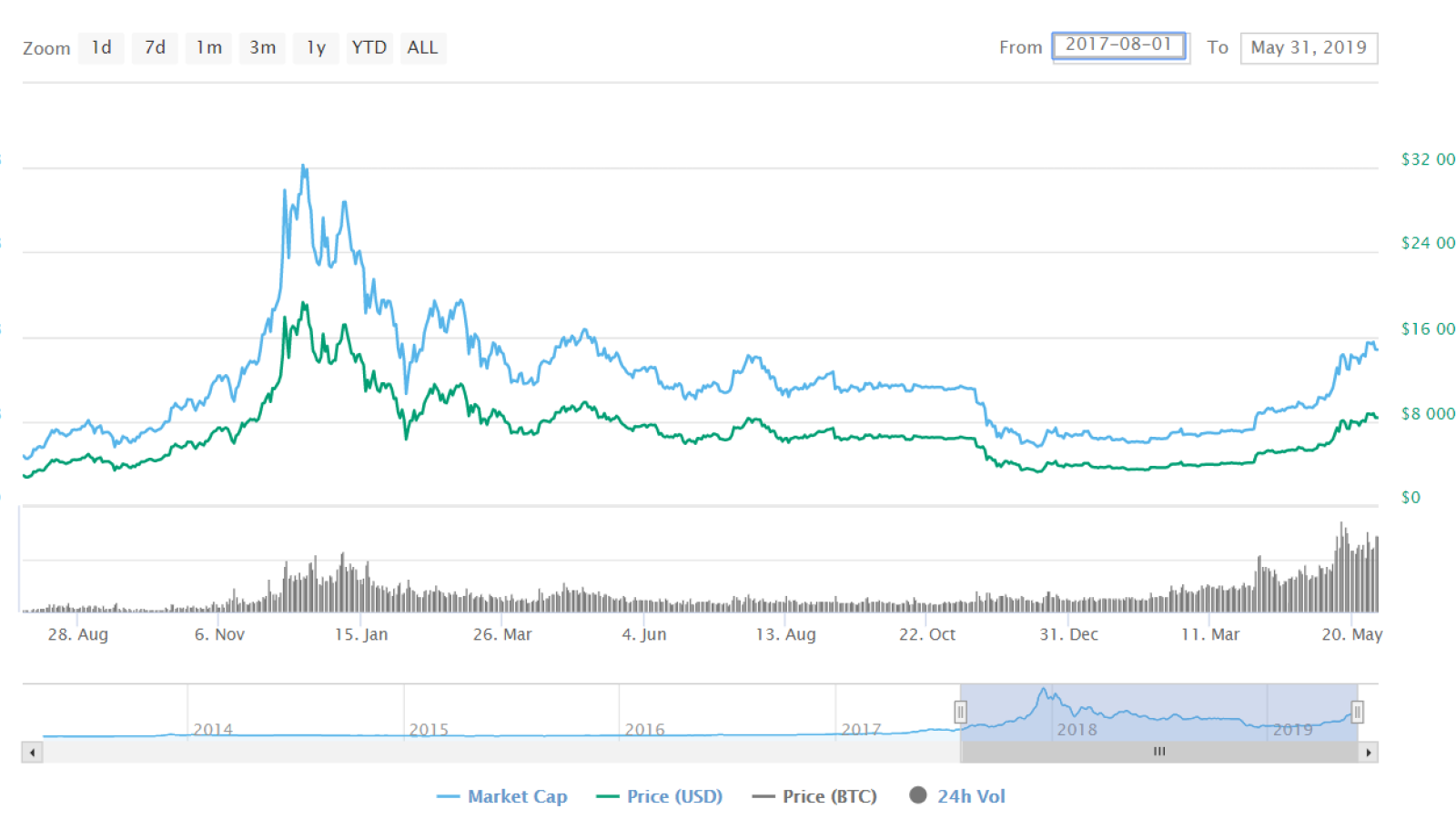 Right now, if the correction pushes Bitcoin below $8,000, it's more likely to start the bear run. Hopefully, it can keep a bit longer and reach $9K again.
Crypto experts share one opinion
One famous British comparison website has analyzed the opinions of ten crypto experts and came to the conclusion that despite slight dissimilarities in their vision, all of them are expecting BTC to end 2019 having reached $9,500 level successfully.
The panel of 10 experts included Joseph Raczynski, Craig Conn, Jimmy song, and other influencers.
They were asked to describe their thoughts about top 10 cryptocurrencies and share their predictions. 4 of survey participants claimed that BTC will be able to touch $20K level during the next bull run.
50% of panelists also agreed that BTC can repeat the history from 2017, though it will eventually cool off after the parabolic run.
We are entering a new period with Bitcoin. Many of the institutional players have said they are done with this experiment (publicly), which may be the case [but] I think privately, some other hedge funds and other institutions will continue to invest during this lower period." - Joe Raczynski
The reasons for the recent spike can be different, here's what crypto influencers think: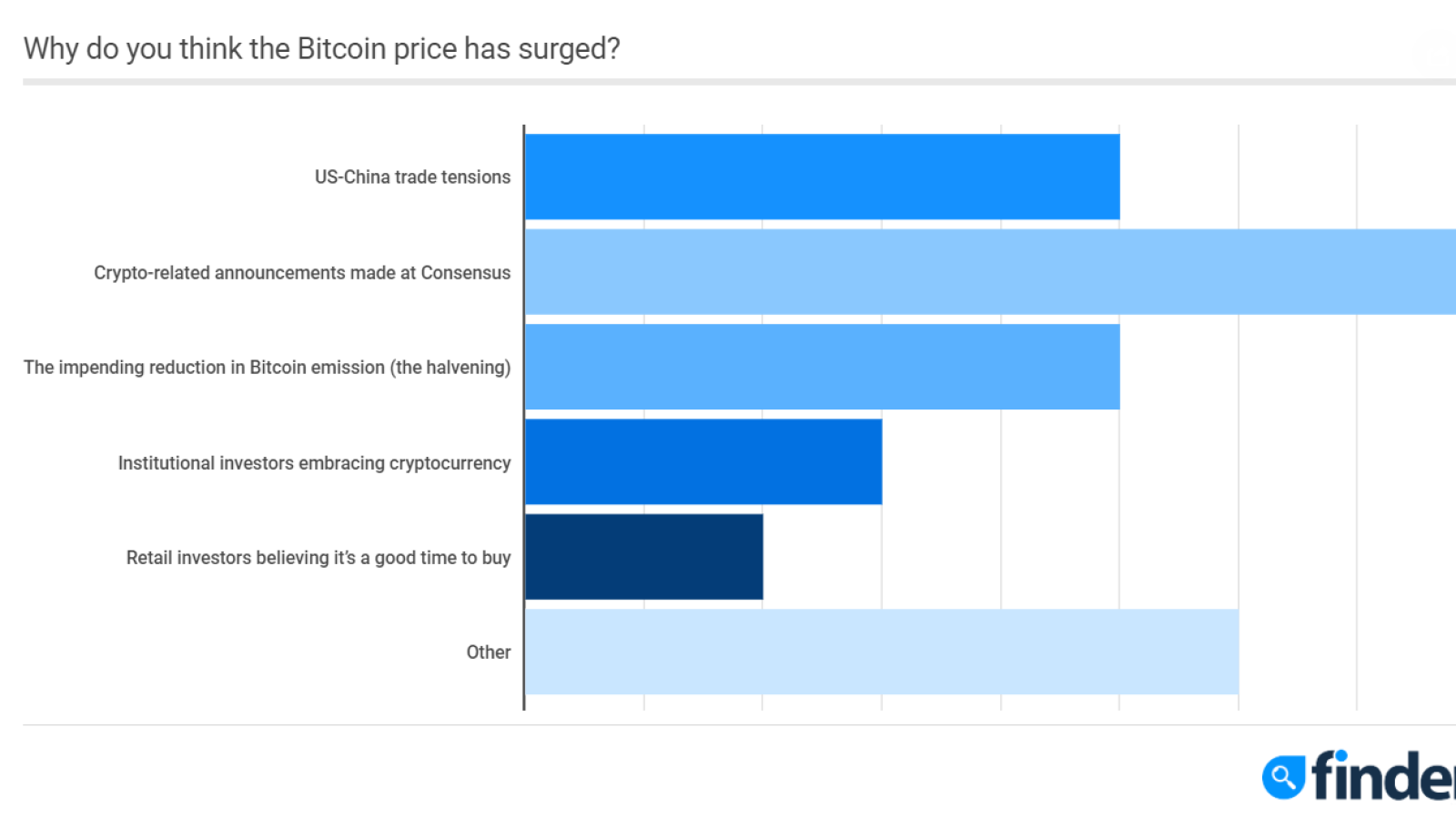 Most probably, the combination of these factors will push BTC price upwards by the end of 2019, too.
Bottom line
In the light of the fact how difficult it gets for BTC to break resistance levels above $8,500, we can say that breaking $10K won't necessarily happen in summer – it might be observed by the end of 2019.
When the bearish period ends if it starts soon? No one can say for sure. But it's getting clear that hitting $20K level again will be too hard this year.