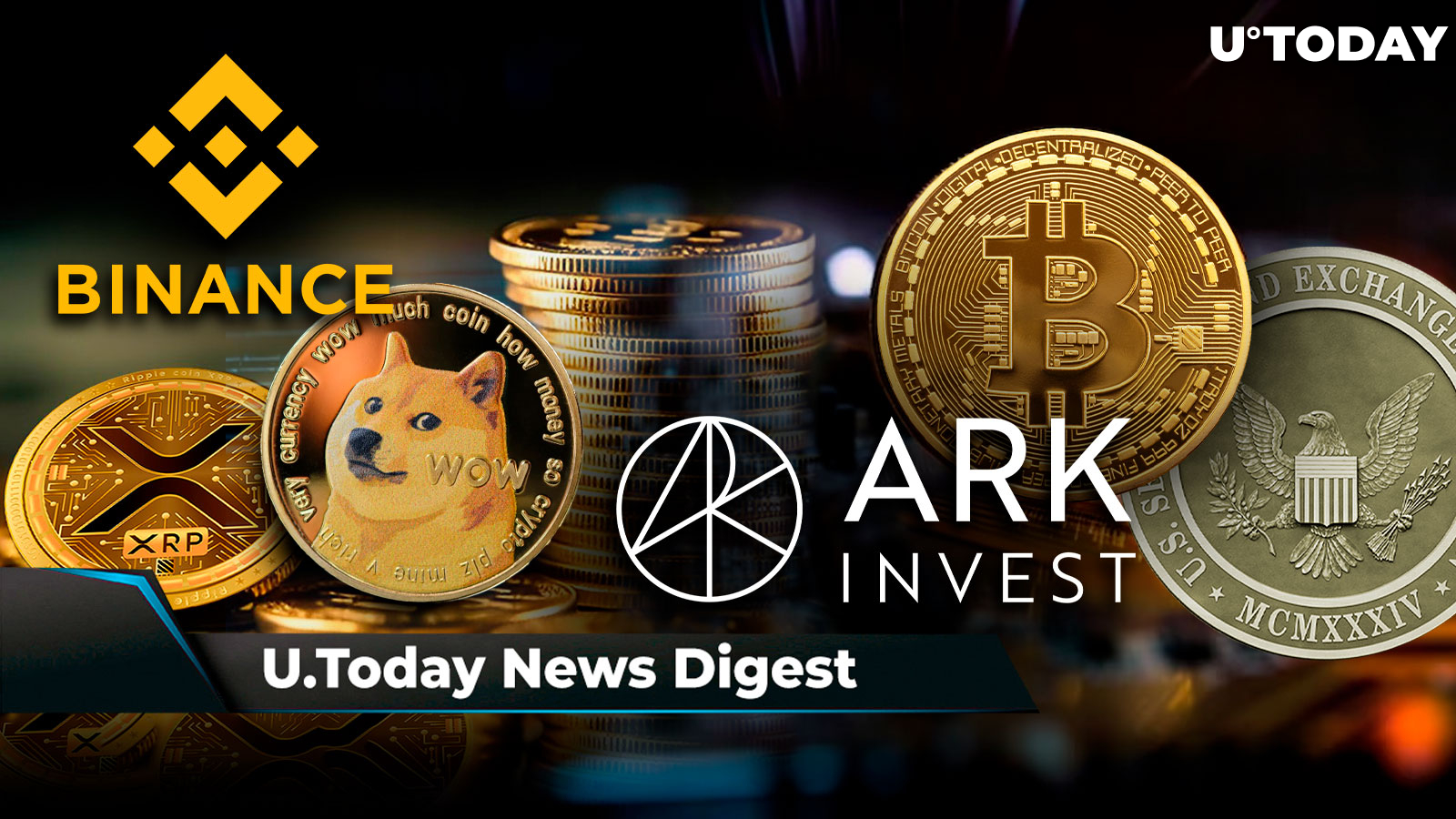 Cover image via www.freepik.com
U.Today presents the top three new stories over the past day.
These XRP and Dogecoin (DOGE) pairs delisted by Binance amid regulatory firestorm
In a recent move, Binance crypto exchange made a decision to delist two unique trading pairs involving XRP and Dogecoin (DOGE). These pairs featured the Indonesian rupiah-pegged stablecoin, BinanceIDR (BIDR). The decision comes amid Binance's continuous efforts to clean up its operations in response to increased regulatory scrutiny. As a reminder, throughout the year, Binance has gone through numerous investigations. According to a recent report by the Wall Street Journal (WSJ), Binace CEO Changpeng "CZ" Zhao might potentially face legal action by the U.S. Department of Justice (DoJ).
Shiba Inu's BONE token renounced: Here's what it means
Yesterday, Shiba Inu developer Kaal Dhairya took to X platform to share that Shibarium's gas token BONE has gone through a process of "renouncing." This refers to the process of relinquishing control to bolster decentralization and secure the system against unwanted interventions. The change has benefited BONE, as after the renunciation, the token's value experienced a noticeable uptick, spiking by 7% to $0.90, per CoinGecko. However, at the moment of writing, BONE is changing hands at $0.84.
SEC delays Ark Invest's spot Bitcoin ETF decision
According to yesterday's X post by Bloomberg analyst James Seyffart, the SEC has once again delayed its decision on Ark Invest and 21Shares' spot Bitcoin ETF filing. As noted by Seyffart, the delay announcement came "super early," as the decision was actually not due until Nov. 11. The analyst goes on, writing in his thread that this move by the regulator might speak of potentially delaying approvals for spot Bitcoin ETF applications until next year. With the U.S. government likely on the brink of a shutdown, which would incapacitate the SEC, such a decision appears to be a smart move on the part of the agency.