Binance CEO Changpeng Zhao recently shared a tweet that announced the introduction of zero trading fees on TUSD pairs. This news caused a spike in the value of TrueFi (TRU). However, things took a turn when Zhao later clarified that TRU should not be related to TUSD. This caused an immediate reversal, leading to a large 15% drop that practically wiped out all the gains that TrueFi had made.
The reason behind the initial price pump was that TUSD was initially created by the TRU team and sold off later. However, it is still mentioned on their website and links to the Mint & Redeem feature in TRU's app. This caused some confusion on the market, leading to a surge in TRU's price.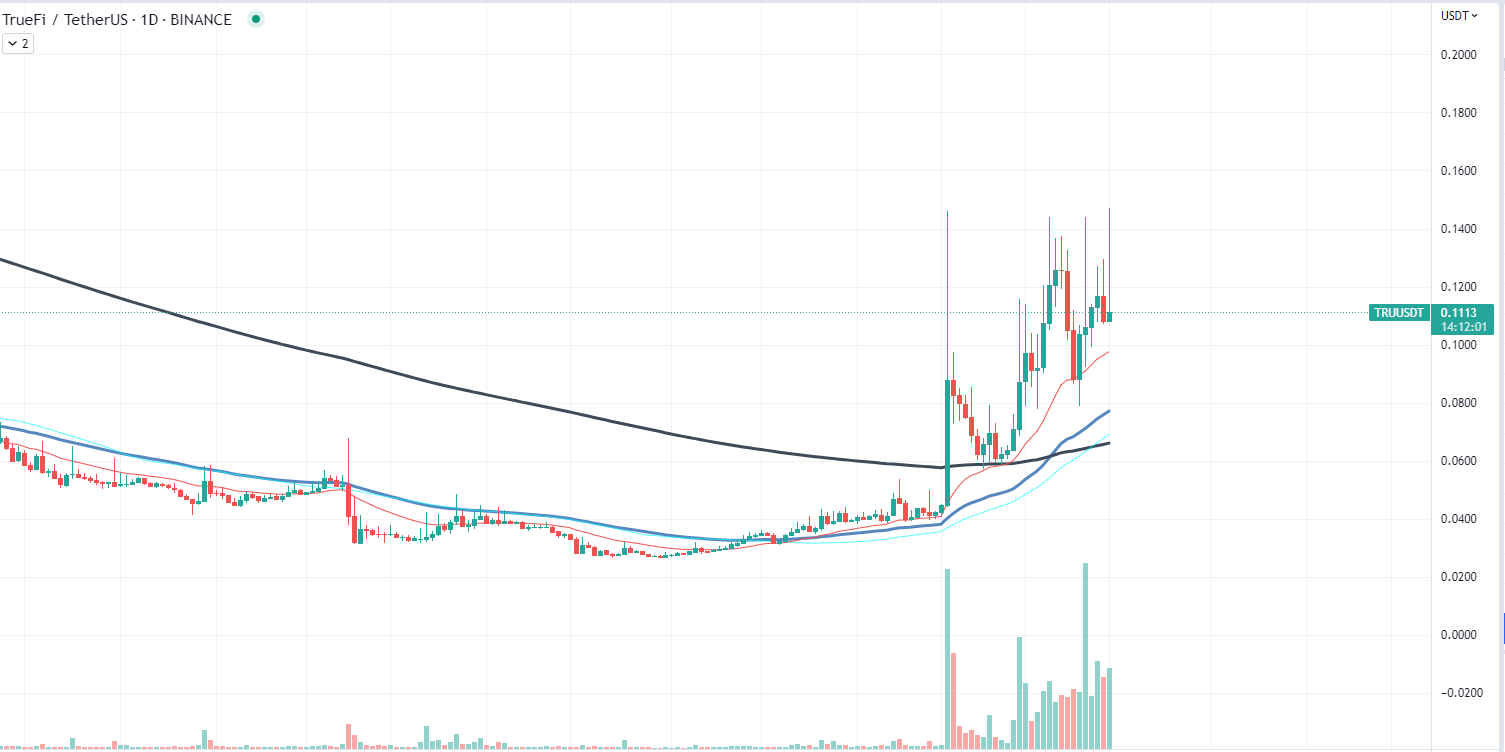 The announcement by Zhao was seen as a big development for TrueFi, which had been struggling to gain traction in the DeFi space. The protocol offers uncollateralized loans and claims to have no defaults to date, making it an attractive option for investors. The zero trading fees on TUSD pairs would have made it even more appealing for traders, leading to a surge in demand for TRU.
However, the subsequent clarification from Zhao caused market sentiment to turn negative. The sudden reversal in price is a reminder of the risks associated with investing in cryptocurrencies, especially in the DeFi space. The market can be highly volatile, and investors need to be cautious before making any investment decisions.
While some traders were able to take significant profits, the incident highlights the importance of doing thorough research before investing in any cryptocurrency. In order to avoid situations like that, investors should avoid so-called "aping" into assets that might or might not be tied to certain projects.