The price of SingularityNET's token, AGIX, rose more than 15% today after Twitter owner Elon Musk posted a humorous motivational poster mentioning the project name. As a result, the SingularityNET token outperformed all of its major sector rivals in the last 24 hours, while its capitalization rose to $650.3 million and the AGIX tag hit Twitter trends.
March 15, 2023
Previously, the eccentric billionaire's magic extended to token memes associated with the Shiba Inu dog breed. Now, it is increasingly common to see Musk making jokes and statements about artificial intelligence, which also affects the price of the cryptocurrencies in question.
Singularity NET (AGIX) and artificial intelligence
With artificial intelligence growing in popularity and hitting the mainstream, SingularityNET has become the real sensation of the crypto market in 2023. Thanks to a successful narrative, AGIX has risen by almost 1,100% since the start of the year.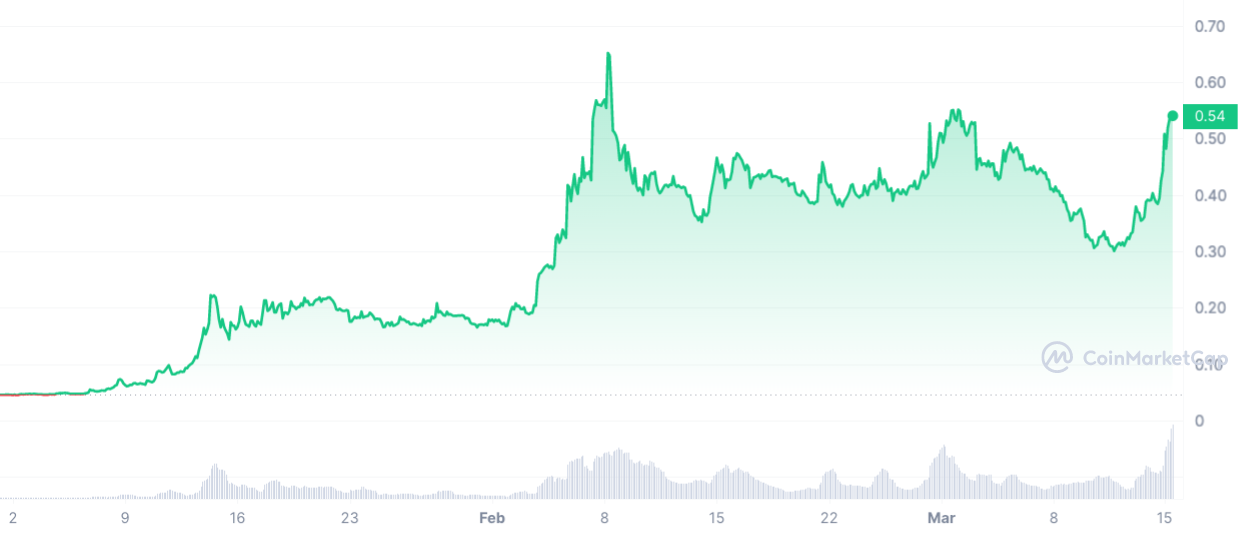 As was covered by U.Today, SingularityNET is a decentralized marketplace for artificial intelligence services that emphasizes working across these Cardano and Ethereum blockchains. The project team has previously unveiled a bridge to convert the platform's native token between these two chains, also launching the AGIX-ADA staking pool.
All in all, though, it can be assumed that the artificial intelligence narrative will be headlining for a long time to come, given that the hype has only just begun.