Glenn Hutchins, the cofounder of $39 billion private equity firm Silver Lake, believes that there are "real differences" between the current state of the crypto market and late 2017, according to his recent interview with CNBC:
There are some real differences between this market and that One is that...it is driven not by retail investors...This one is driven by major investors and companies. You've reported on Paul Tudor Jones's and Stan Druckenmiller's investments into Bitcoin. A lot of companies have invested in it, or, like PayPal, are offering it as a payment service.
Hutchins also mentioned that the number of people participating in the Bitcoin economy has "significantly" increased based on wallet growth:

He singled it out as one of the technology trends that is currently thriving.
Stablecoins and DeFi
Bitcoin is not the only cryptocurrency that has piqued Hutchins' attention. The billionaire investor also took notice of the stablecoin boom that has defined the cryptocurrency industry in 2020:
Stablecoins, which are crypto-assets pegged to the U.S. dollar, are seeing widespread adoption. They are on pace to transfer $1 trillion of value in 2020.
The market cap of the flagship stablecoin, Tether, is currently approaching $20 billion.

To top it off, decentralized finance (DeFi), one of the most explosive crypto trends of this year, is also on Hutchins' radar.
The digital currency economy is starting to gain real traction.
A historic day for Bitcoin
As reported by U.Today, Bitcoin smashed through the $20,000 level for the first time earlier today.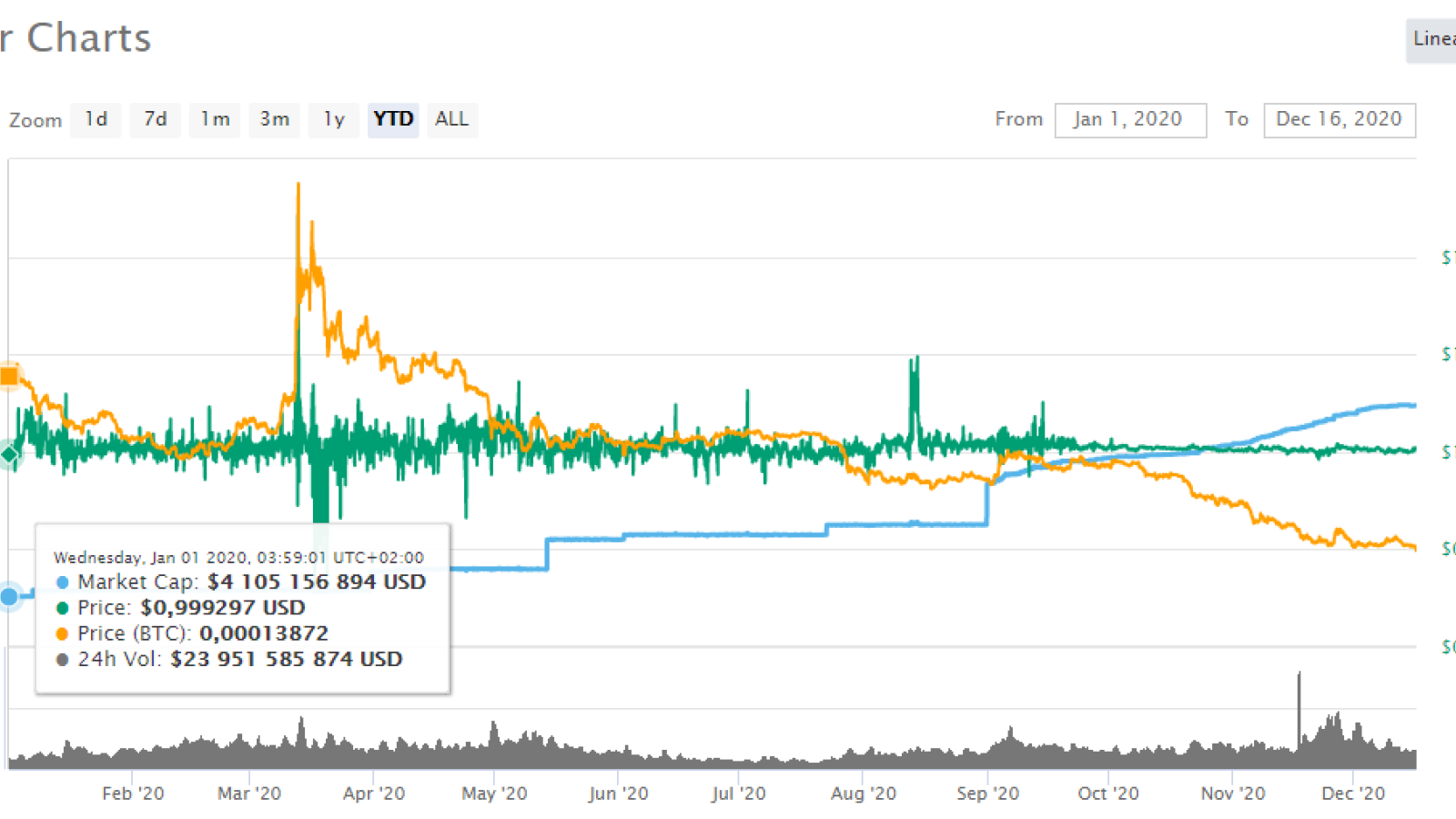 It is stunning that it managed to achieve this feat exactly three years after hitting its long-standing all-time high of $19,666 back in 2017.

The 10-year anniversary of Slush Pool, the very first Bitcoin mining pool that mined the first Bitcoin block adds even more thrill to this historic day.