Despite the controversy involving the death of Washington Post columnist Jamal Khashoggi, Breaker reports that Peter Smith, the CEO of a major London-based startup Blockchain, is still planning to take part in the upcoming "Davos in the Desert" conference that is scheduled for Oct. 23–25 Riyadh, Saudi Arabia. Meanwhile, the list of high-profile dropouts continues to grow with Treasury Secretary Steven Mnuchin announcing on Oct. 18 that he will skip the investment conference in the wake of the abovementioned diplomatic spat.
Appearing on the wall of shame
Human rights activists are taking a stand against Saudi Arabia since, according to them, the kingdom is responsible for assassinating Khashoggi. Some even went as far as creating an online group the purpose of which is to disrupt the next week's conference. They encourage all the businesses to withdraw from the event due to the recent atrocity committed by the Saudi government.

Apart from thanking all the companies and personalities that have already dropped out from the Future Investment Initiative conference, the website also features the so-called "Walk of Shame," and Smith appears to be the second on the list along with Morgan Stanley's Franck Petitgas and Sheila Patel, the CEO of Goldman Sachs Asset Management (GSAM).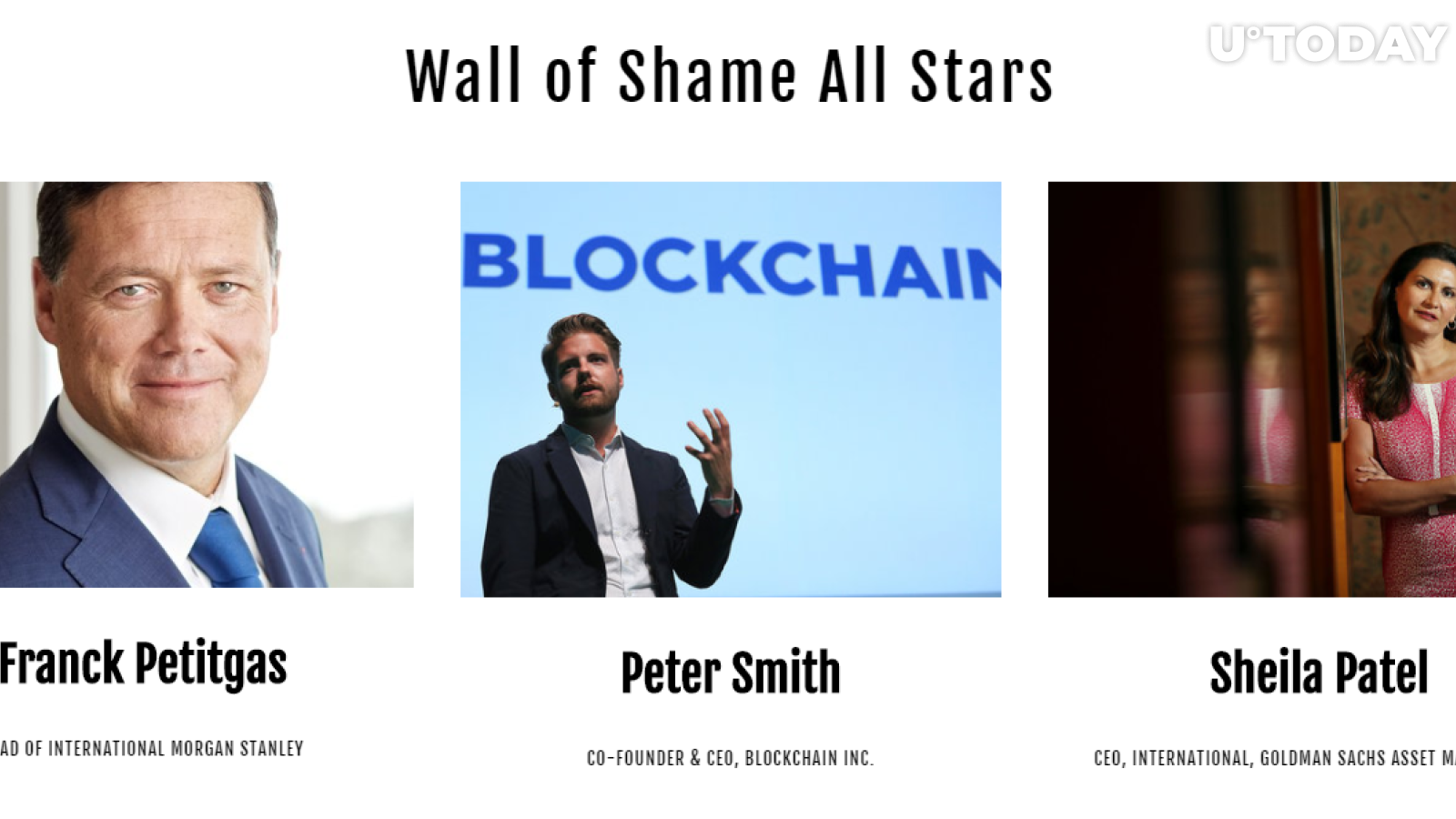 Hindering the growth
Last year, during the World Economic Forum in the actual Davos, Smith claimed that Saudi Arabia and the UAE are the two growing tech hubs in the Middle East. He also expressed his desire to build a new financial infrastructure in the Gulf Region but didn't reveal any of his investment plans.

Saudi Arabia is by no means a crypto-friendly nation after earlier doubling down on its cryptocurrency trading ban. However, similarly to China, the country is still embracing Blockchain technology. The Kingdom of Saudi Arabia is the source of more than $37 bln remittances (one of the largest in the world). Back in February, the country's central bank struck a deal with Ripple that would allow it to use Blockchain-powered software for settling payments.

This December, Saudi Arabia is also hosting World Blockchain Summit that is expected to gather up to 1,000 attendees. However, it is unclear whether the diplomatic tension will cool off until then.