World Crypto Con
Date: Oct. 31 – Nov. 2, 2018
Location: Las Vegas, US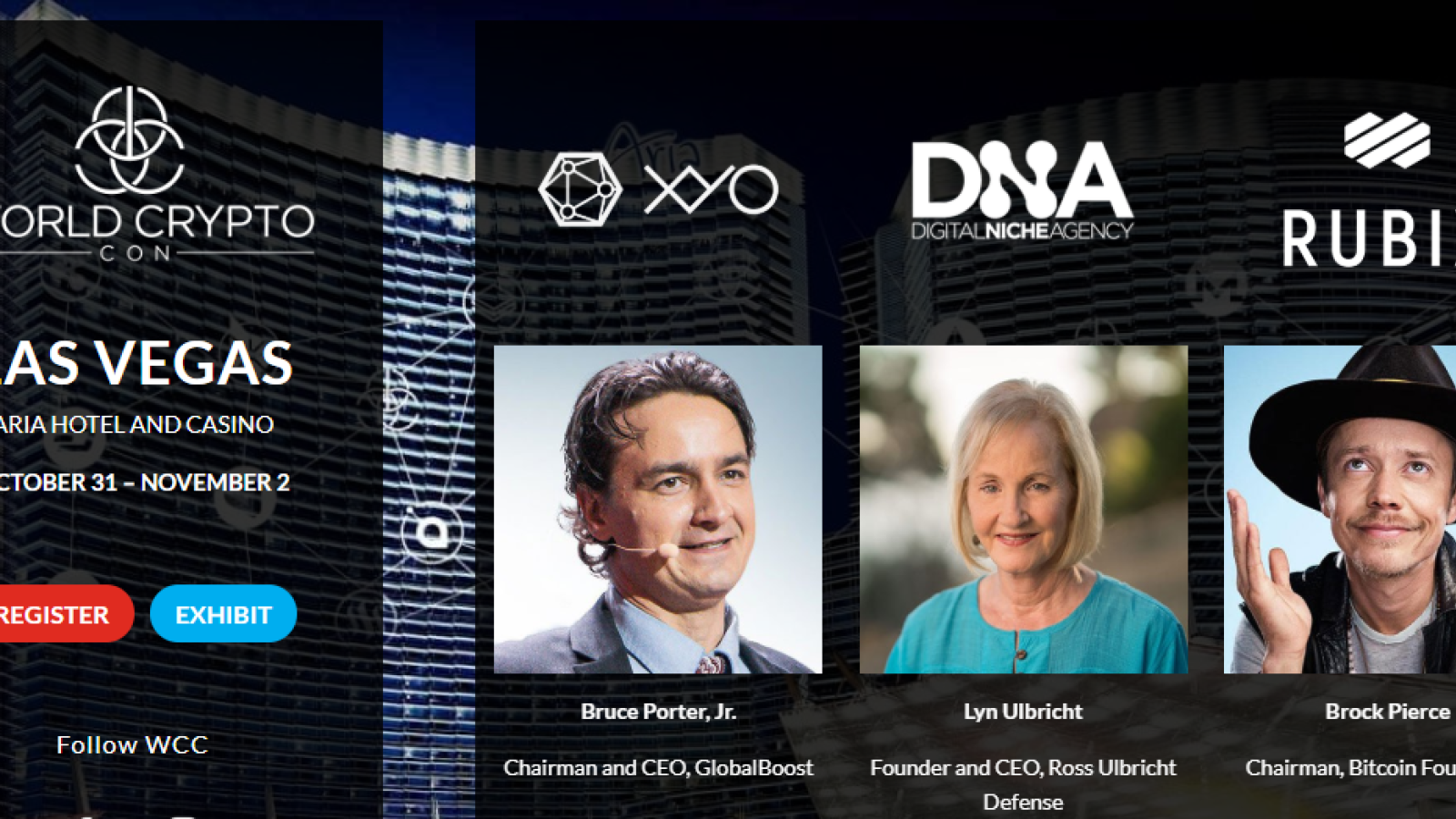 World Crypto Con (WCC) gathers the biggest industry influencers, including investors and developers, to present their projects and state-of-the-art technologies in front of thousands of people. This Las Vegas event will vividly show how Blockchain can change the way we live today. It is quite possible that in 10 or 15 years we will not imagine our lives without Blockchain, so WCC offers a sneak peek into our future. The "sin city" will be turned into a platform for thought-provoking opinions, but there is also a place for controversy. Lyn Ulbricht (mother of Silk Road founder Ross Ulbricht) is one of the key speakers at one of the biggest crypto events of this year.
World Blockchain Congress Malta 2018
Date: Nov. 1–2, 2018
Location: InterContinental Arena Conference Centre, St Julian's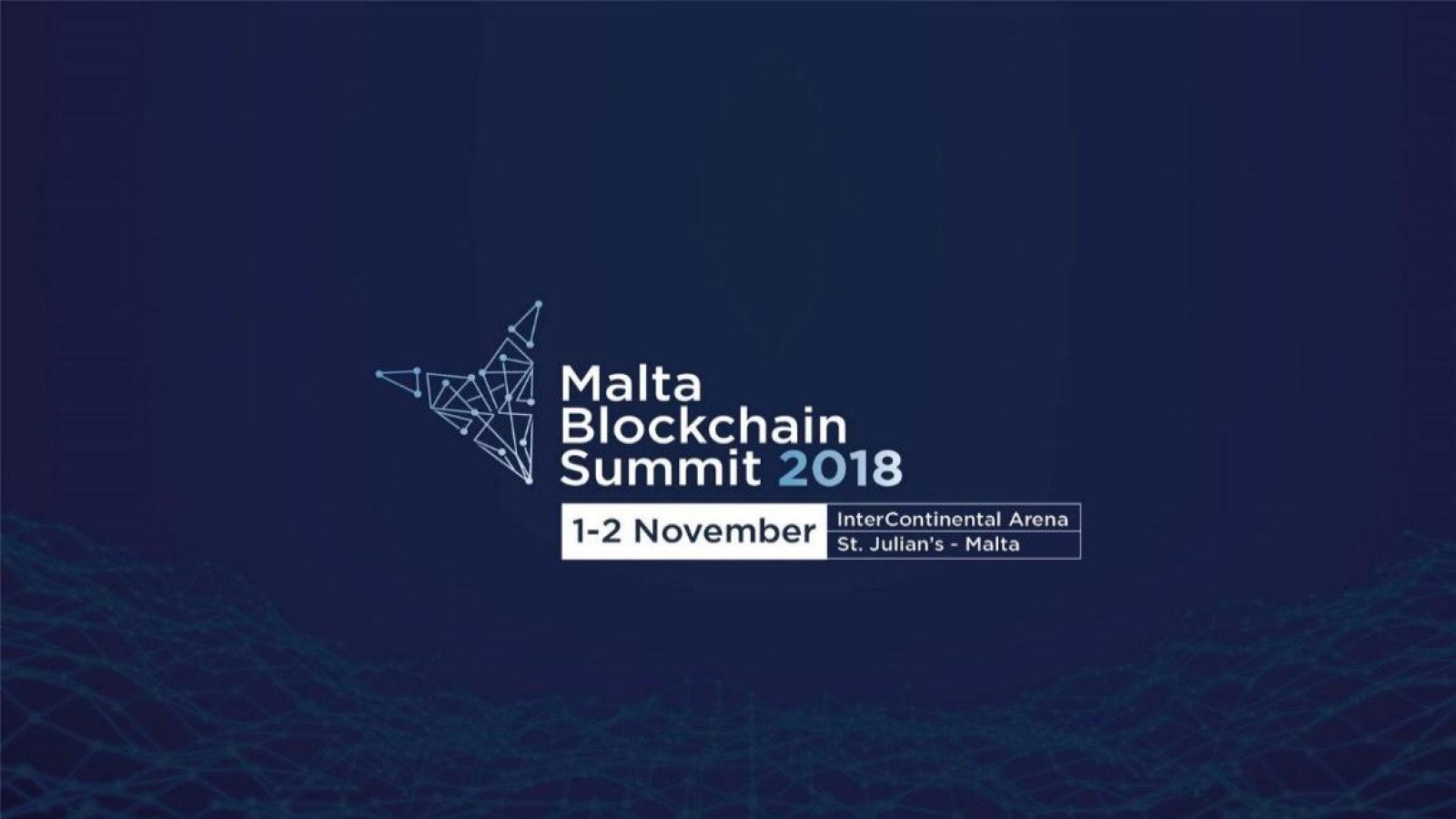 Malta, which is known for its crypto-friendly regulations that are meant to propel the development of local cryptocurrency businesses, wants to solidify its "safe haven" status by hosting World Blockchain Congress this November. The buzzing expo is supposed to show the disruptive potential of Blockchain technology that can be applied in numerous spheres of our lives. It is expected that more than 5,000 delegates will take part in this summit with the Maltese prime minister Joseph Muscat being the key speaker at this event.
Blockchain Life Conference St Petersburg, Russia
Date: Nov. 7–8, 2018
Location: Expoforum, St Petersburg, Russia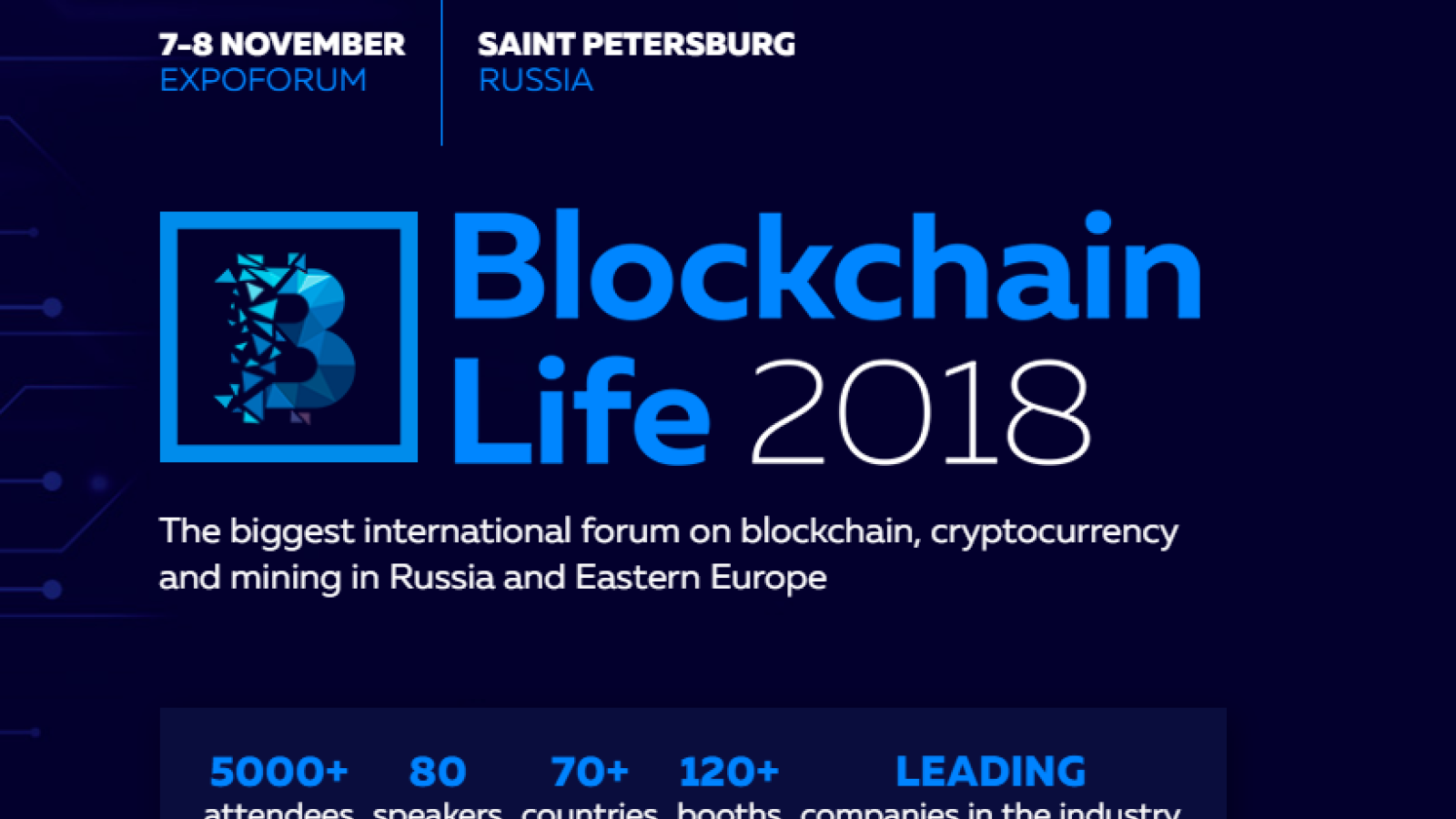 After last year's success, it is not surprising that Blockchain Life 2018 is coming to Expoforum again. The innovative exposition center that is based in St Petersburg is expected to host 5,000 participants (ICO issuers, investors, developers) this November from around 70 countries around the globe. One thing that makes this event special is the absence of advertising reports. Instead, the community will be fully engulfed in discussions related to Blockchain technology and cryptocurrencies. Some of the most prominent speakers at this cryptocurrency conference include such names as Wu Xing (Huobi Exchange), Sergei Khitrov (Icotop.io), Phillip Nunn (Wealth Chain Capital).
Blockchain Leadership Summit (Switzerland)
Date: Nov. 23–24, 2018
Location: Congress Center Basel, Switzerland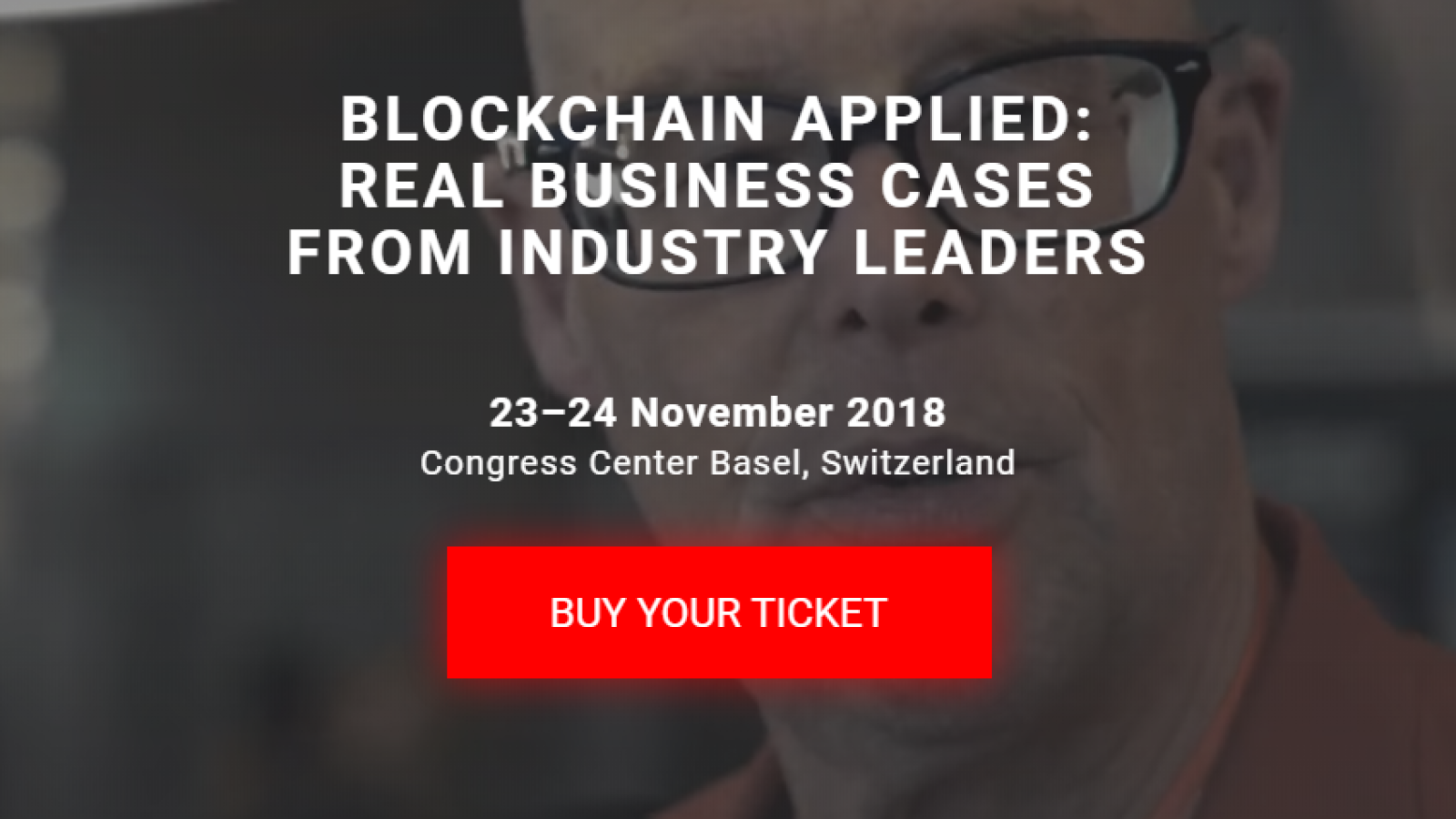 Without a doubt, Switzerland is one of the leading countries in terms of Blockchain adoption. With its growing "Crypto Valley" and a hands-off approach to dealing with Blockchain-oriented businesses, Switzerland seems like an obvious choice for hosting a major Blockchain Leadership Summit that is expected to gather as many as 2,500 attendees and more than 70 top-of-the-mind speakers (entrepreneurs, politicians and other powerful individuals).
Decentralized 2018 Blockchain Event

Date: Nov. 23–24, 2018
Location: Divani Caravel, Athens, Greece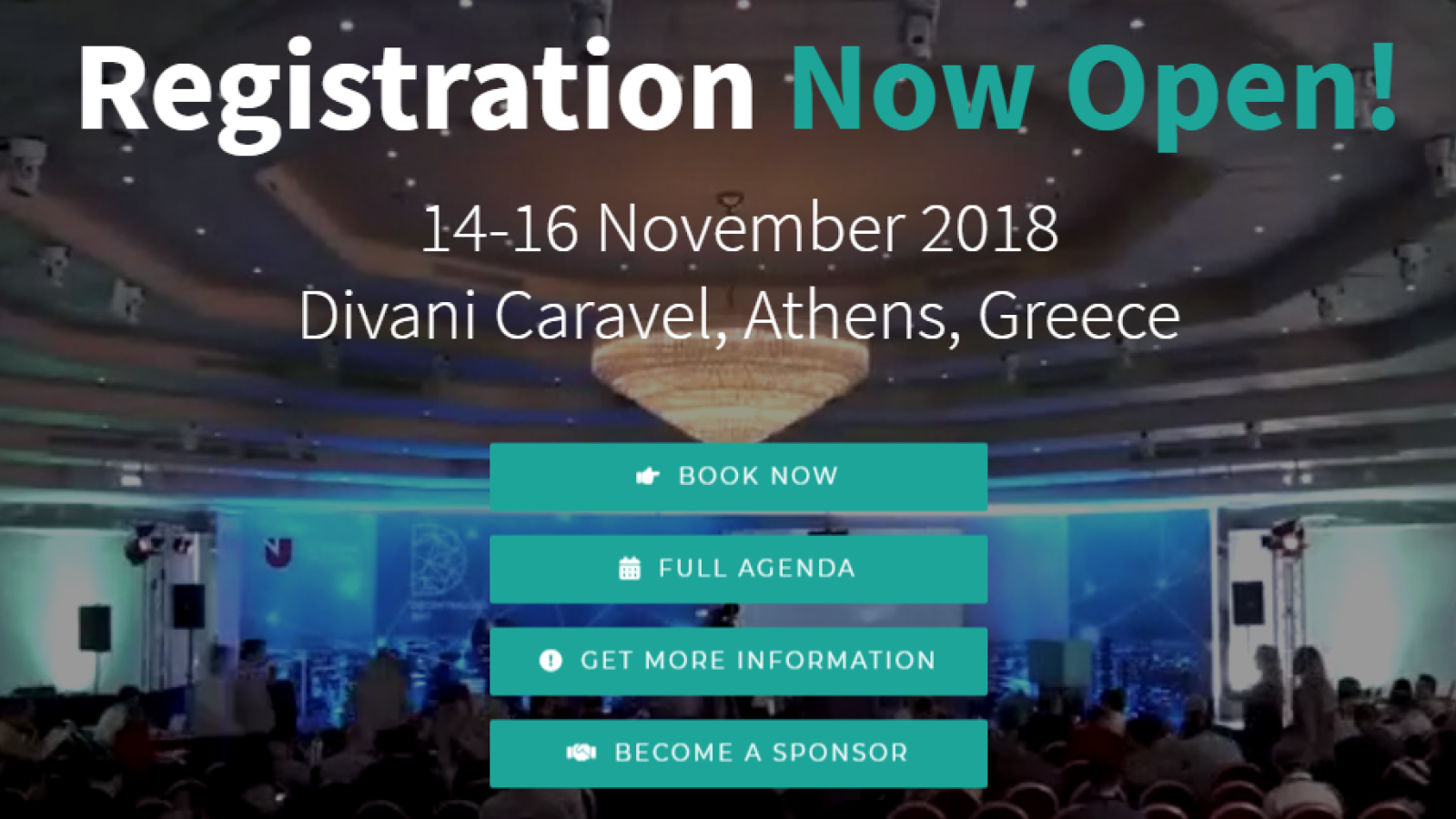 This November, Greece will host one of the largest Blockchain events in Europe, which will primarily focus on the political aspects of implementing the disruptive technology. The number of attendees is expected to reach up to 1,200 participants that will gather to hear the in-depth opinions of about 70 industry leaders from almost 50 countries. The event will form a think tank of industry experts, professors and even members of the European Parliament.
Blockchain Expo North America Exhibition
Date: Nov. 28–29
Location: Santa Clara Convention Center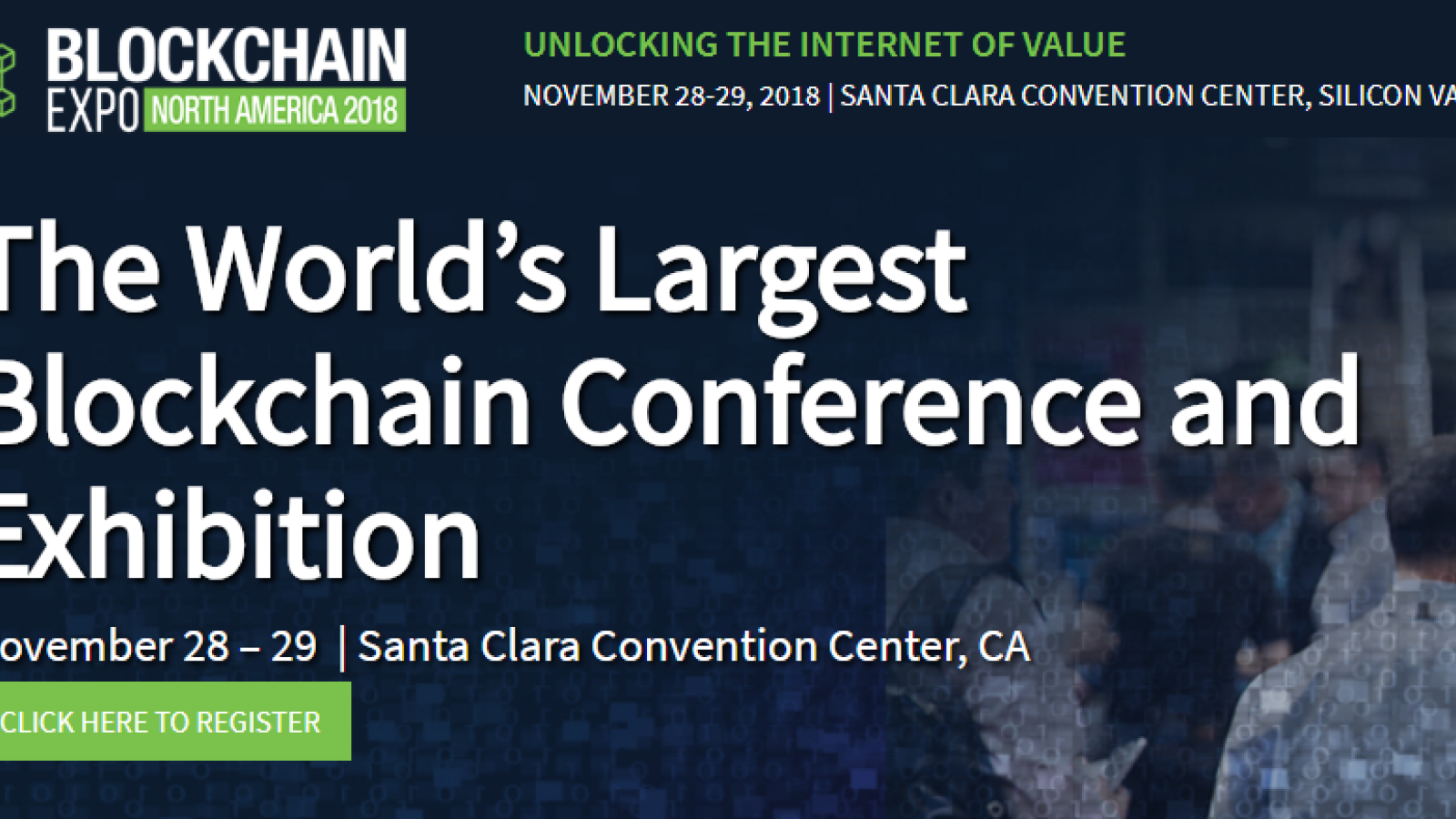 Arguably the biggest Blockchain conference 2018 in the world will take place in Santa Clara (California) at the end of November. The main focus of Blockchain Expo will be directed to the industries that are currently being redefined with the help of Blockchain:
retail;

insurance;

energy;

government.
The much-anticipated expo will be co-located with other events that are devoted to IoT, AI, Big Data and other nascent technologies.

The whopping number of attendees is expected to reach over 8,000 industry experts. The keynote speakers include Nick Szabo (the inventor of smart contracts), Ripple's Craig DeWitt, and Christi's realtor Piper Moretti.
Asia Blockchain Week & BlockShow Asia 2018
Date: Nov. 27 – Dec. 1, 2018
Location: Marina Bay Sands, Singapore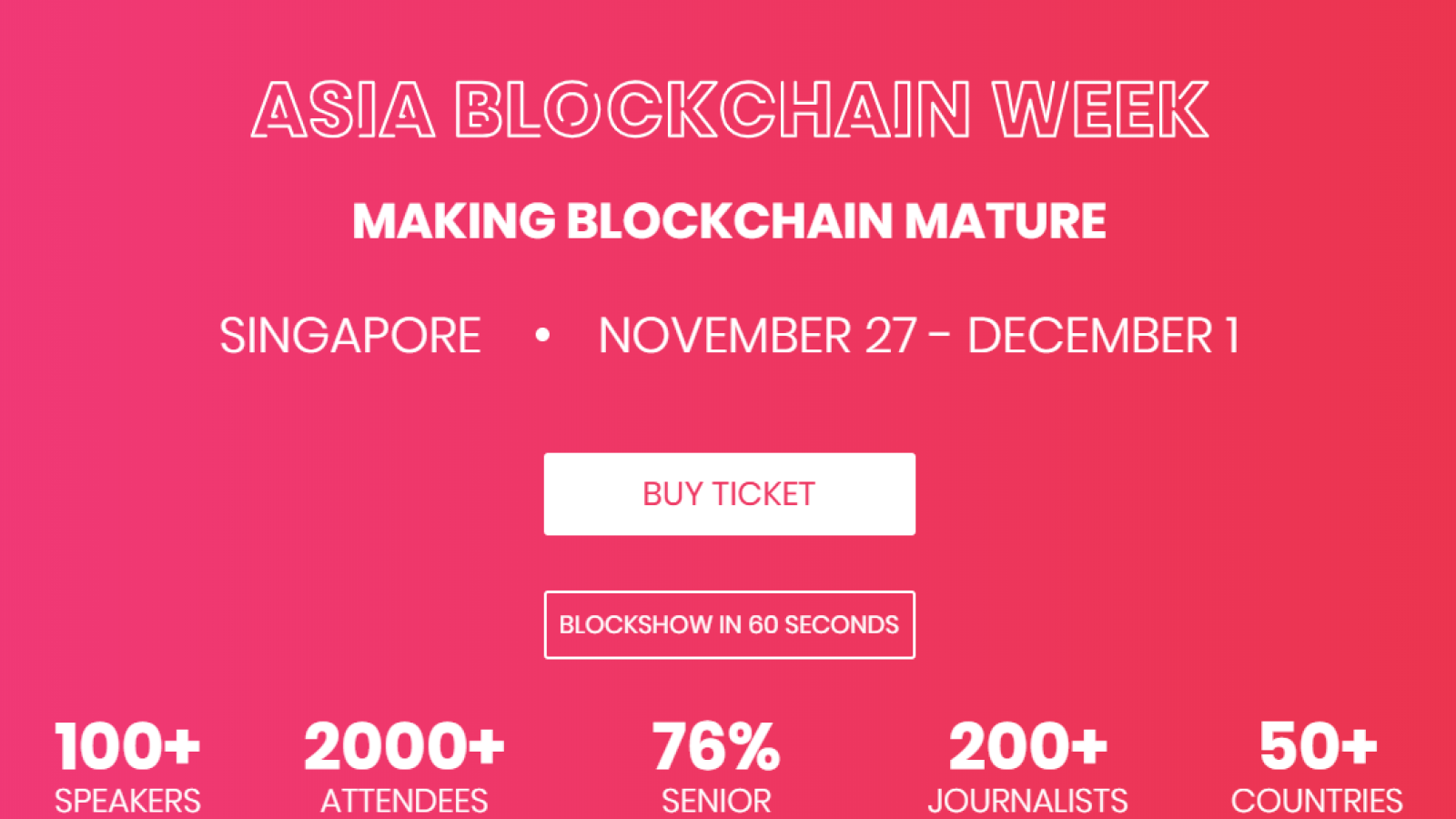 Since 2016, BlockShow has been a major force for binding together thousands of industry professionals from different countries. This is already the third time when this Blockchain conference is being held, and it is poised to attract as many as 2,000 entrepreneurs who are going to present their groundbreaking solutions. Biggest voices on the Asian Blockchain scene, including a well-known crypto analyst Joseph Young, are going to take the stage at this event.
Blockchain World Conference
Date: Dec. 2–5, 2018
Location: Hollywood, Florida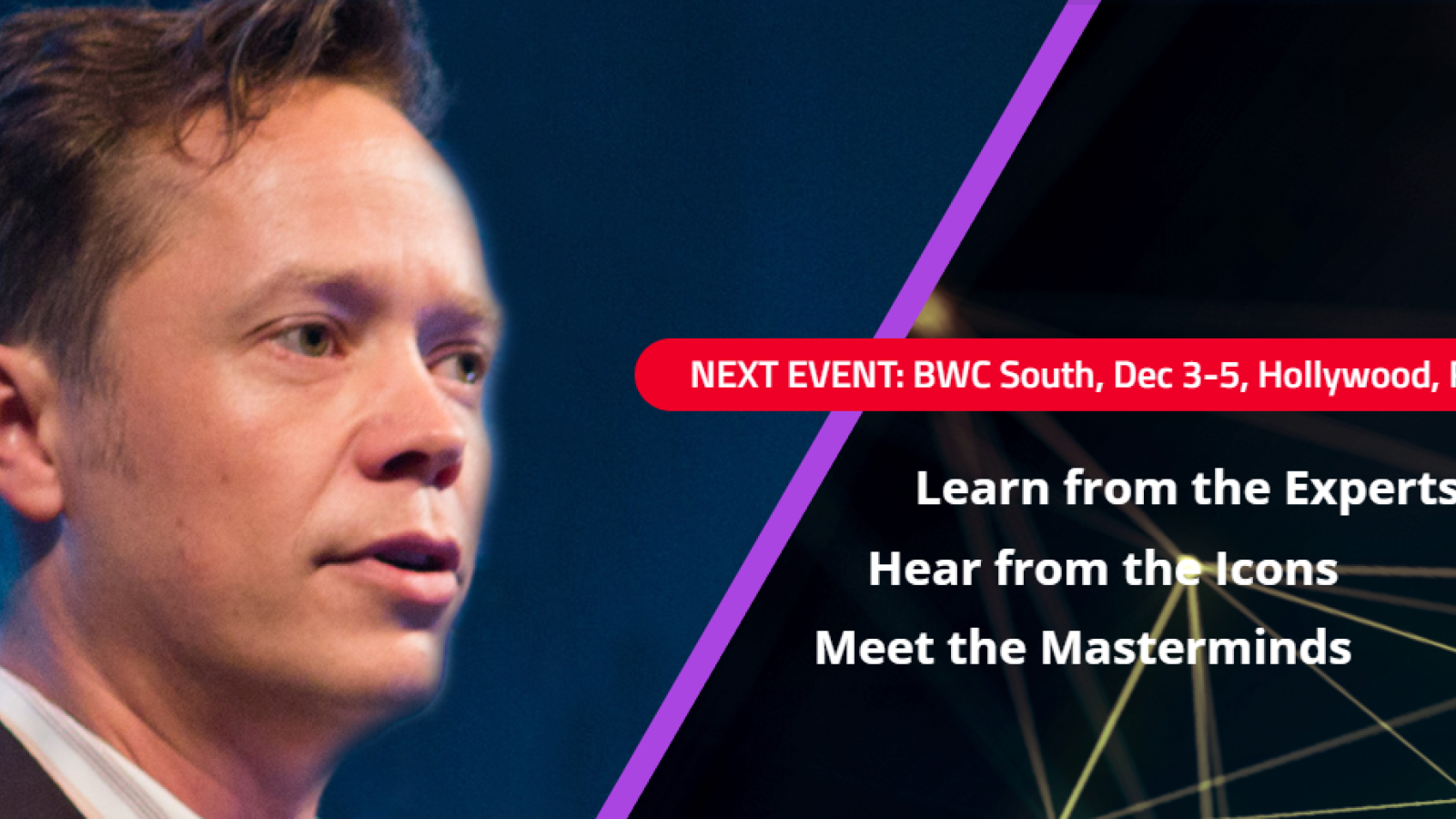 This is yet another large-scale Blockchain event that is going to happen at the end of December. The centralized Blockchain World Conference (BWC) will unite the decentralized industry in order to boost its growth and worldwide adoption. BWC will bring together industry titans, scientists, and educators with the sole purpose of exchanging groundbreaking ideas that could potentially reshape the industry. The lengthy list of speakers includes Bitcoin co-founder Jörg Molt, Smart Valor CEO Olga Felmeir and major influencers, such as Brock Pierce and Dr. Patrick Byrne.
World Blockchain Summit Riyadh
Date: Dec. 5–6, 2018
Location: Riyadh Marriott Hotel, KSA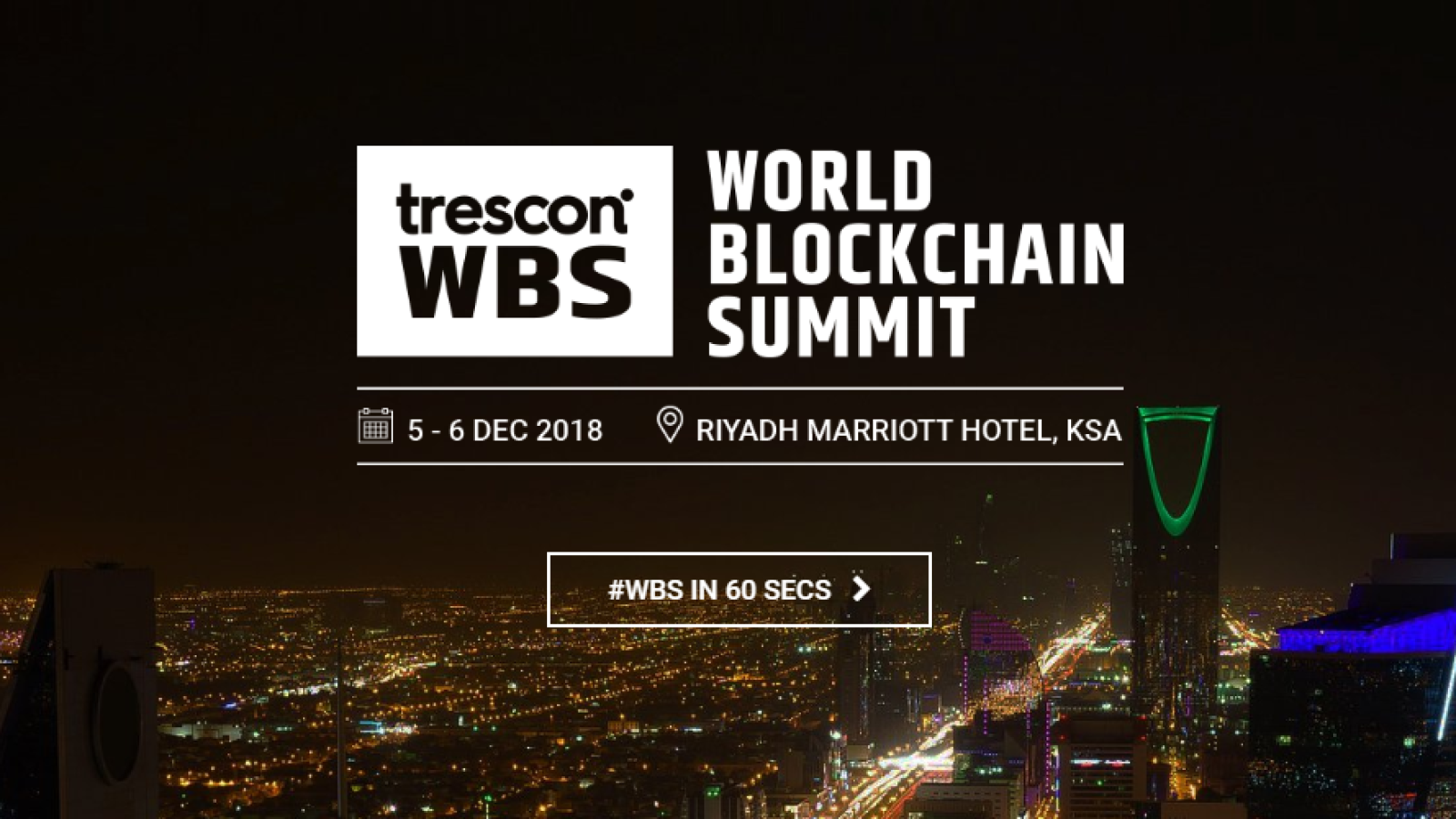 World Blockchain Summit unites Blockchain leaders around the globe in order to discuss the most vital issues in the industry, and Riyadh (Saudi Arabia) becomes one of its latest destinations.

While retaining its hawkish stance on cryptocurrencies, Saudi Arabia is embracing Blockchain technology in an attempt to become the tech leader among the Middle Eastern countries. Now, the country is hosting a Blockchain summit the purpose of which is to establish the "Kingdom of Blockchain." The list of speakers includes the head of Blockchain lab Franz von Weizsäcker and a Blockchain specialist Badreddine Tazrouti. The upcoming cryptocurrency event is expected to gather up to 1,000 attendees.
Hard Fork Decentralized
Data: Dec. 12–14, 2018
Location: London, UK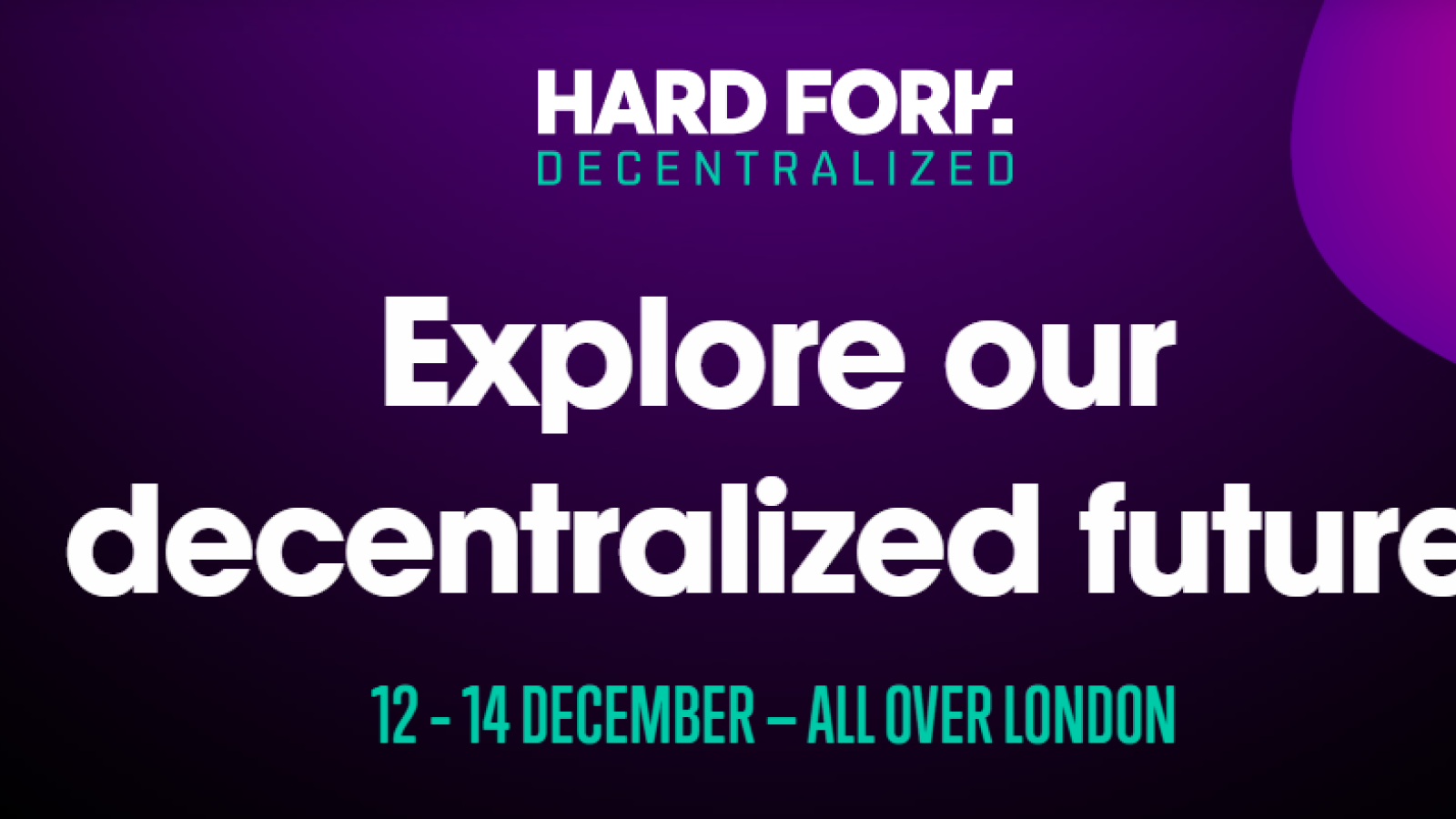 A recent survey reveals that as many as 30 percents of Londoners are willing to put money into crypto. Hard Fork Decentralized will make sure that London will continue its transformation into a burgeoning crypto hub.

The first speakers at Hard Fork Decentralized include eToro CEO Yoni Assia and Kavita Gupta of ConsenSys.
| | |
| --- | --- |
| Package | Price |
| Festival | £199 |
| Priority | £399 |
| Business | £1999 |
NB! In its latest move to attract more female speakers, Hard Fork Decentralized has recently discounted women tickets by 85 percent in order to engage more women in a male-dominated industry.