Bitcoin, the world's most dominant cryptocurrency, has seen its price drop below the key $30,000 mark, which has sparked a heated debate among market participants. Several reasons are behind this recent downturn, all of which are essential to understand.
The first key reason is the overall lack of appetite for risk on the current crypto market. In recent times, the crypto sector has seen a sharp drop in the number of new investors entering the market. This decline can be attributed to a sense of caution among potential market participants as they await clarity on the regulatory stance toward digital assets, particularly in the United States.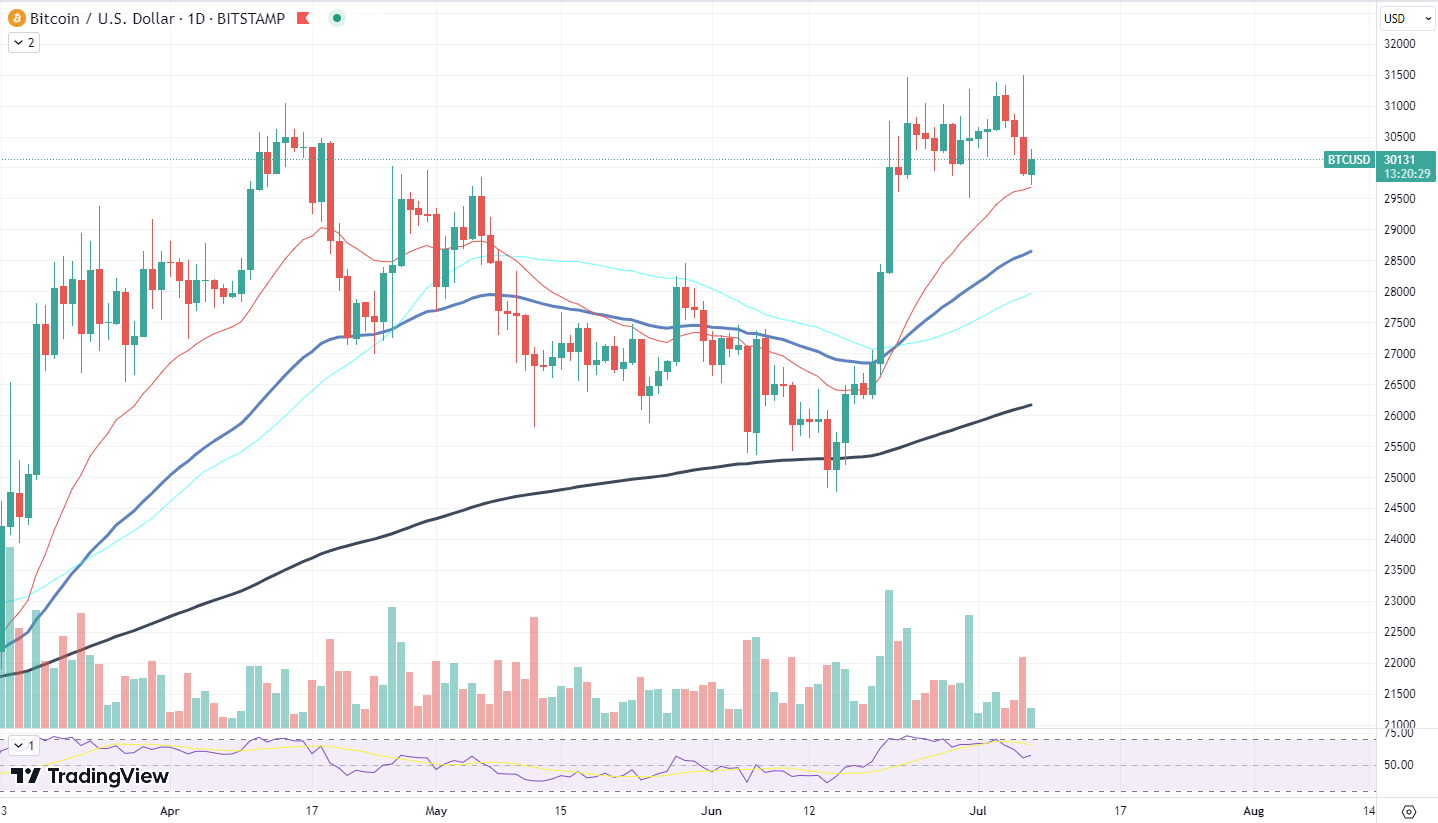 Investor uncertainty about the future of Bitcoin exchange-traded funds (ETFs) also plays a significant role. Despite numerous applications being filed with the U.S. Securities and Exchange Commission (SEC), there remains no clarity on whether any of these will be approved. This ambiguity has put a damper on institutional investment inflows into Bitcoin, further suppressing the digital asset's price.
Moreover, the euphoria that the crypto market experienced back in June seems to be facing the reality check of decreased inflows. This has been accompanied by a cooling off of the decentralized finance (DeFi) and non-fungible token (NFT) sectors, which had previously attracted significant investment and attention. Neither field is showing significant growth trends in terms of total value locked (TVL) or inflows, indicating a potential shift in market sentiment.
On the positive side, Bitcoin's spot trading volume has risen for the first time in three months. However, it remains around historic lows, suggesting that market participants are taking a wait-and-see approach before committing further funds to the sector.