April 19 has started off for XRP with a significant decline: its price reduced by approximately 2% just in 1 hour. However, then a bounce back happened, and the coin came back to the previous level at $0.33.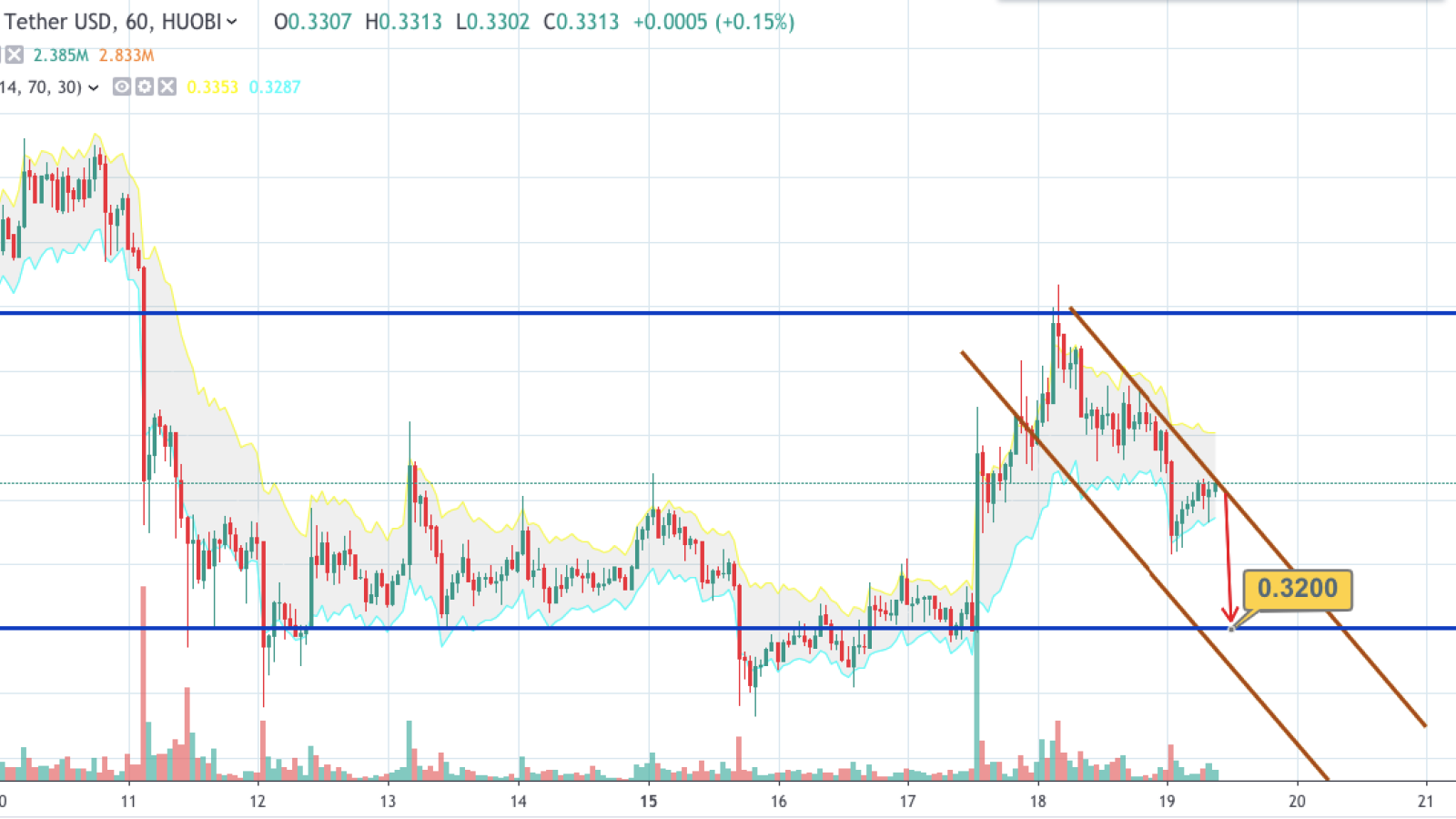 On the 1-hour chart, one can see the formation of a bearish trend line, which will push the price down to the $0.32 mark. The following scenario is likely to happen as XRP has lost around $300 million of trading volume in just over the past 24 hours.
Analyzing the 4-hour chart, XRP is demonstrating a downward trend as well.
At the same time, convergence is observed on the MACD indicator, which shows a weakening of the downward tendencies. Resistance in the current pattern is at $0.345, a breakout of which will be a signal for the development of the next bullish wave. The immediate goal of growth will be the level of $0.37.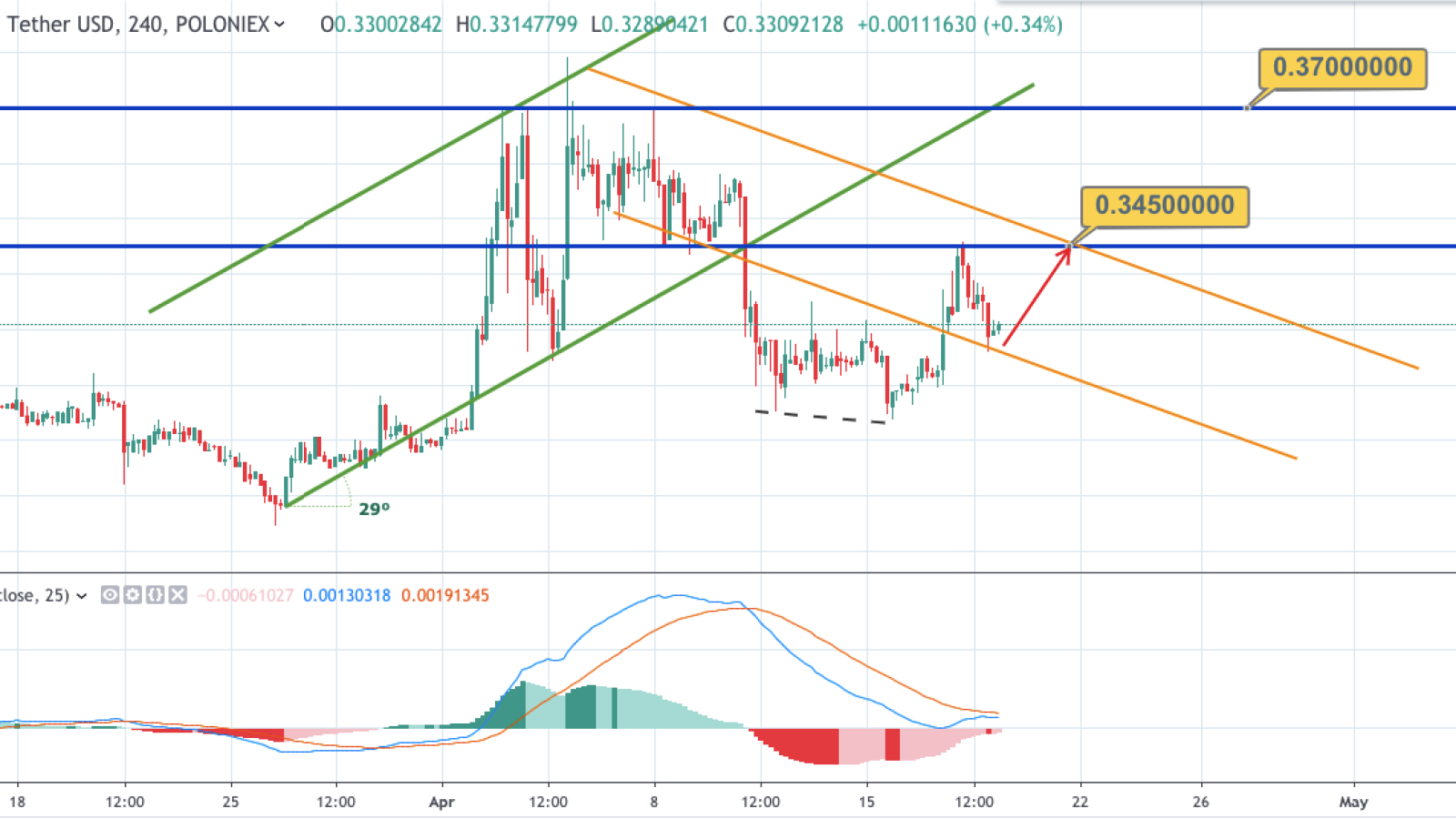 At the moment, the $0.30 area remains quite strong support for Ripple. Thus, it is likely that the price of XRP will rise above $0.3320 and $0.3350 in the near future, but only with an increase in trading volumes. This is really a crucial moment for the digital asset.
Aside from technical factors, there are also other reasons for potential growth.
The Bakkt platform is about to obtain a NYDFS license to start trading cryptocurrency, including Ripple. If NYDFS gives the green light, the largest financial companies will be able to buy XRP. As a result, profits will increase, and the price of the coin will go up significantly.