Bitcoin and altcoins have been on a roll since the beginning of April. No one was quite sure what triggered this unexpected price surge (Bitcoin spiked more than 20 percent on Apr. 2), but many predicted that this rally wouldn't have legs. Nevertheless, the cryptocurrency market capitalization has recently hit its YTD high of $186 bln, proving naysayers wrong.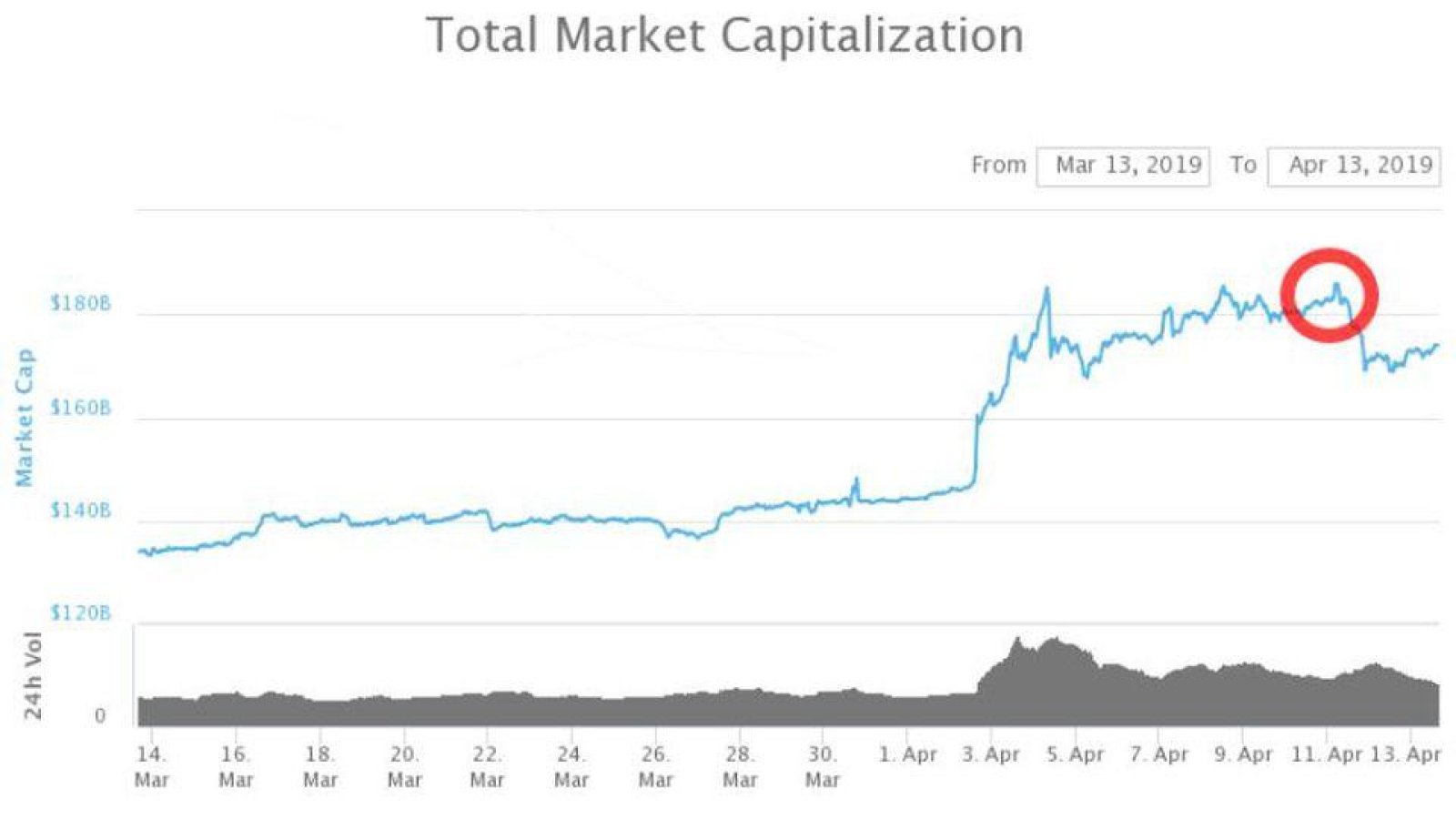 (CoinMarketCap: the cryptocurrency market capitalization has hit its YTD high this week)
card
Bitcoin is recovering
Bitcoin, which at the time of writing this article is trading at $5,119.56, has already recovered from the recent correction that almost made its price dip below the $5,000 level. Currently, the main target for the bulls is $5,350, but first, they need to surpass the $5,200 resistance level in order to solidify the upward trend.

eToro's Mati Greenspan, while commenting on the current market sentiment, claims that there is still excitement in the air. 'In fact, in my view, the most likely scenario is that we now create a new range, or even, hopefully, a sustained stabilization ... The market is clearly still excited,' he told Forbes.

As reported by U.Today, Fundstrat's Tom Lee recently revealed that his 'Bitcoin Misery Index' (BMI) reached a value of 89 (its highest level since 2016), which could indicate another bull run.

card
Bad news didn't affect XRP
On Apr. 11, Resona Bank, the fifth largest banking institution in Japan, pulled the plug on Ripple-based payment app MoneyTap that runs on xCurrent. That was viewed as a setback for the San Francisco-based crypto behemoth. However, the Resona Bank snub didn't take a toll on Ripple's native token XRP. At press time, the XRP price is holding steady above the $0.32 level, and it's very likely that its increasing momentum could push the coin's price to $0.34.

Speaking of other altcoins, the whole CMC top 10 is currently in the green with Binance Coin being the best-performing cryptocurrency from the pack.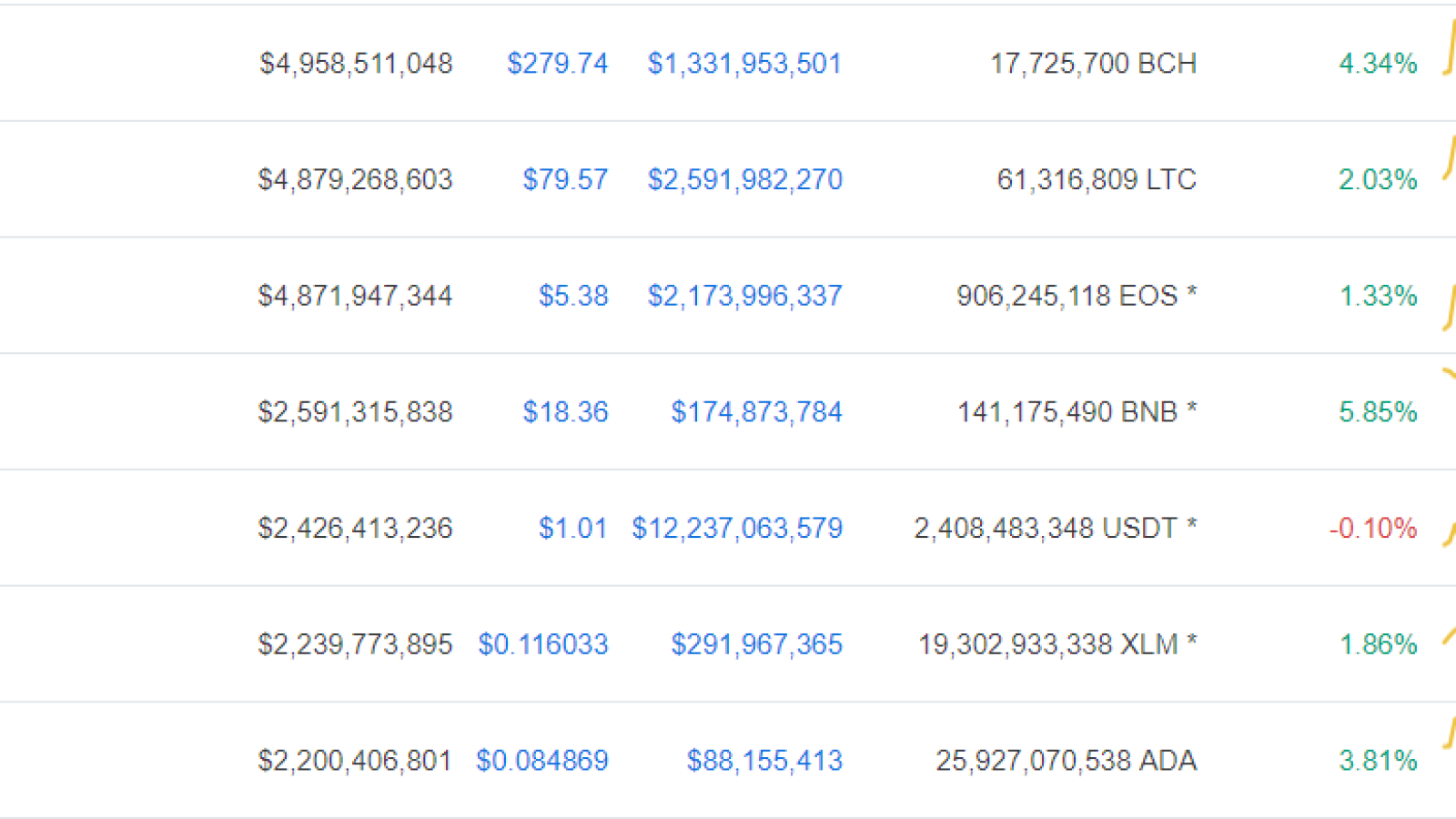 (CoinMarketCap: Binance Coin saw its price spiking 5.85 percent over the last 24 hours)