XRP, the digital currency often associated with the Ripple payment protocol, is exhibiting a worrisome trend on the current market. Despite the trading volume increasing over time, the price of XRP is on a constant downward trend, which could indicate a continuation of the downtrend in the near future.
One concerning sign is the consistent increase in trading volume, which is typically seen as a positive indication of market demand. However, in this case, it is paired with a downward trend in price. This can often signify that there are more sellers than buyers on the market, leading to a continued decline in price.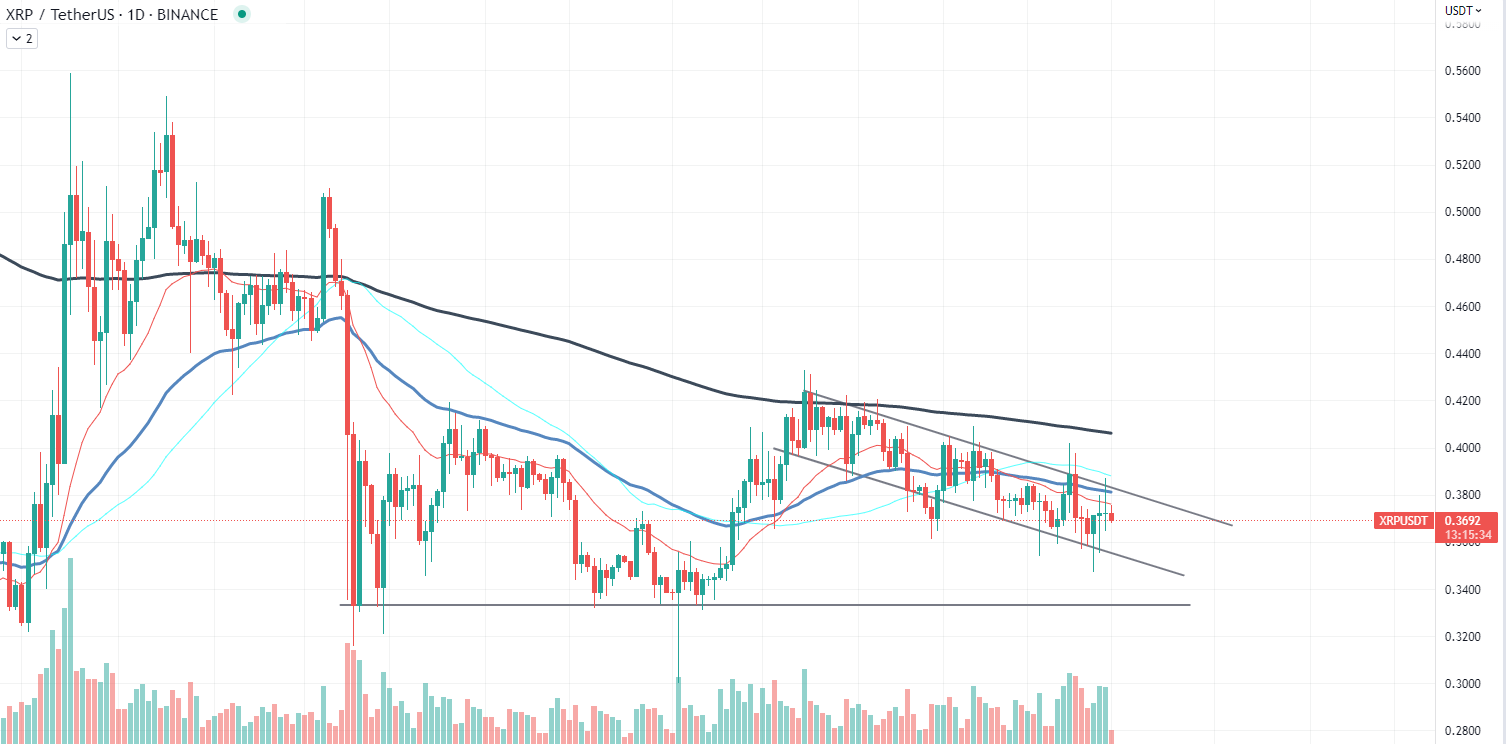 Another significant factor to consider is the formation of the descending channel that XRP has been stuck in for the last few months. The asset has been unable to break through the upper threshold of the channel, and there is a strong possibility that it could break down below the lower threshold of the channel, further exacerbating the downward trend.
Currently, XRP is priced at around $0.35, with the critical level for an uptrend being $0.38. Unless there is a strong bullish move on the market, it is unlikely that XRP will be able to break through this level and enter an uptrend.
The aggravation of the downtrend on XRP could also be fueled by the most recent turmoil caused by the liquidation of SVB, the USDC depegging and the general crackdown on the cryptocurrency industry that continuously provides pressure on the market, making investors more cautious and risk intolerant compared to periods when the market rallies.
At press time, XRP is trading at $0.34 with a 1% price decrease in the last 24 hours.