XRP has recently faced a potential breakthrough with an inverted double-top pattern at its local high of $0.71.
The inverted double-top pattern, typically viewed as a bullish reversal pattern, had the potential to shift the trajectory of XRP to a stronger position. Unfortunately, the anticipated pattern failed to form. The inability of XRP to sustain this crucial pattern resulted in the price falling below the $0.7 threshold.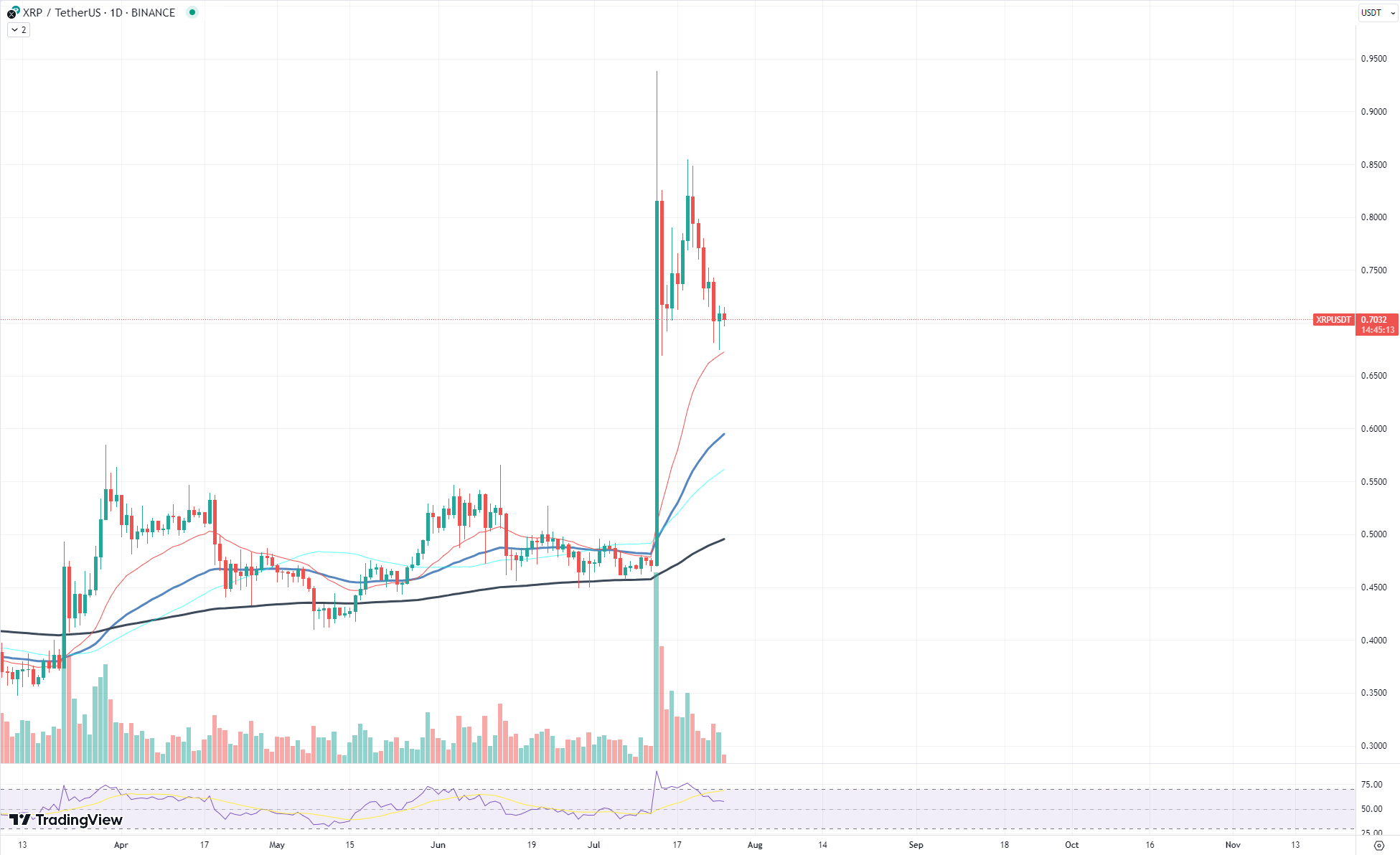 The failure of the pattern formation opens up a potential pathway toward the bottom for XRP. The current price trend suggests a further decline could be imminent unless the digital asset finds reliable support soon. The last line of defense in this regard appears to be the 21-day exponential moving average (EMA). This crucial support level could hold the price at its current level and prevent a further downfall.
However, the declining trading volume accompanying the price decrease raises concerns. Lower trading volume often indicates a lack of buying interest, which can further pressure the price. While it does not definitively predict downward price movement, it certainly does not bode well for a potential recovery.
What caused the crucial pattern to fail for XRP? The answer likely lies in the broader market sentiment and the current uncertainties surrounding the asset. Despite gaining a foothold in the case against the SEC, numerous lawyers have said that the company will most likely get hit with an appeal, which may not turn out to be a positive thing for the asset.
Moreover, with the overall crypto market experiencing volatility, many investors may be choosing to err on the side of caution, reducing demand for riskier assets like XRP. The same tendency is applied to Ethereum and similar assets.