Leading cryptocurrency analyst Ki Young Ju has asserted that Bitcoin is currently in a bull market cycle after the largest cryptocurrency finally surpassed $30,000.
In a recent tweet, the CryptoQuant head explained that the Bitcoin price-earnings ratio (PER), which is based on miner revenue, stands at 73, implying an attractive price point for miners to sell and indicating a bullish phase.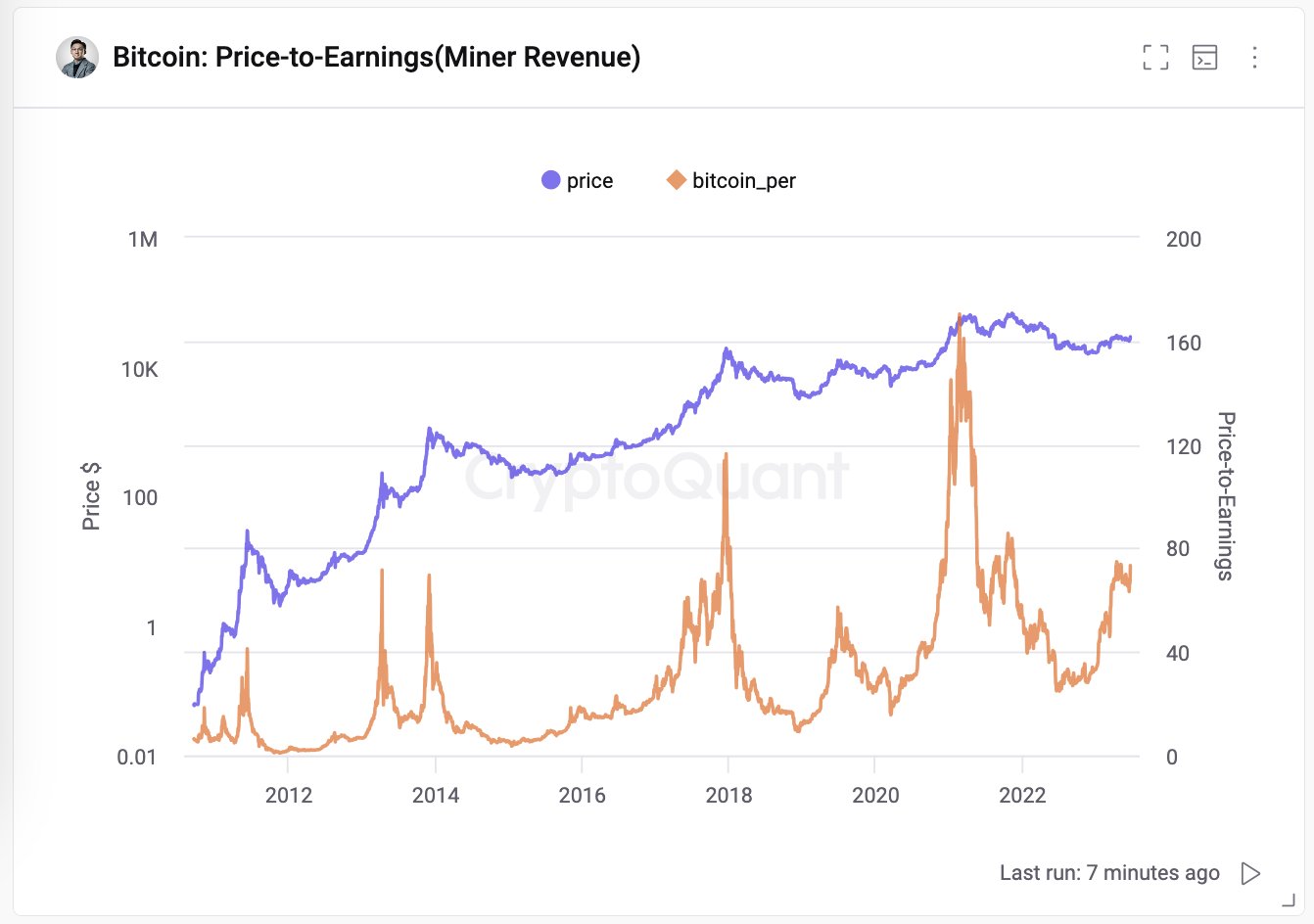 Ju's formula for calculating Bitcoin's PER involves dividing the cryptocurrency's price by the annual miner revenue over the total supply.
The current bullish phase, according to the expert, exhibits certain cyclic patterns within the cryptocurrency industry.
At press time, the Bitcoin price is trading approximately $30,019.91 with a slight upward trend observed over the past week. Its market cap is nearing the $600 billion mark.
Upcoming options expiries
Adding complexity to the market scenario, recent data indicates that 31,000 Bitcoin options contracts are about to expire.
With a put-call ratio of 0.73 and a maximum pain point of $27,000, these contracts represent a notional value of $930 million.
Additionally, 180,000 Ethereum options are also nearing their expiry date, carrying a put-call ratio of 0.86, a maximum pain point of $1,750, and a notional value of $340 million.