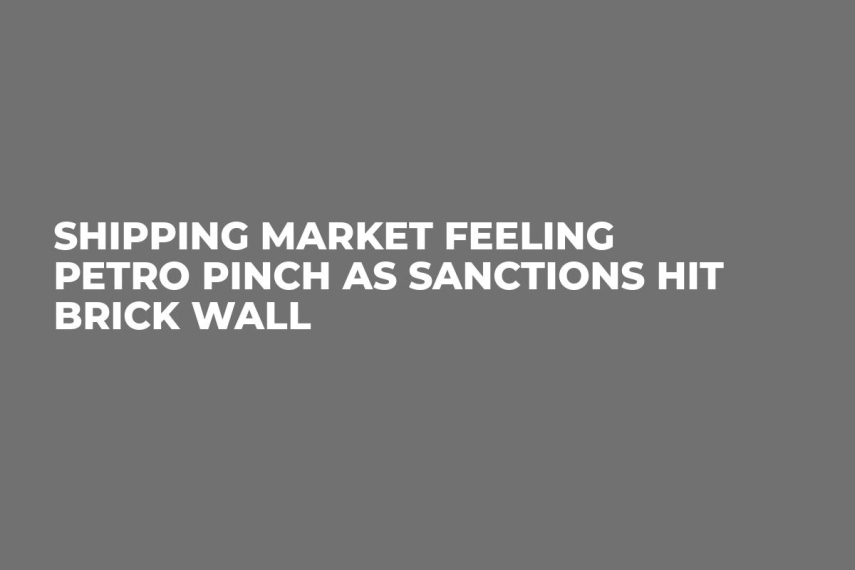 Cover image via U.Today
Venezuela's National Institute of Aquatic Spaces has declared that Venezuelan shipping agencies pay foreign flag vessels for services in Petros leaving those who have been banned from engaging in the government-backed cryptocurrency in the lurch.
The US, and its president, Donald Trump, institution orders that prohibited any American citizens and or entities operating within the US from doing business in the Petro. Shipping companies and shipowners are now stuck in a precarious position.
Violating sanctions
The US has always had strong sanctions against the socialist South American country, and its leader Nicolas Maduro. Since Maduro announced his government-backed and oil-pegged cryptocurrency, the US has come down hard on that too.
Trump said in March that the Petro was trying to "circumvent US sanctions by issuing a digital currency," the White House said in a statement.
To this end, those doing business in Venezuela were encouraged not to accept the Petro or do any form of business with it. However, since March 23 when Venezuela's National Institute of Aquatic Spaces, made it a requirement to use the Petro, US ships and shipping companies have been stuck.
Ways around it
The Petro is still viewed with some suspicion and is still trying to be implemented properly, so, according to sources in the tanker industry, there are ways around it.
"They will tell you they want to be paid in the Petro currency but people just aren't doing it, and they aren't able to do anything because they want the money," a shipbroker said.
Shipowners said they are not willing to risk severing relationships with the US and are amending charter parties to place port dues in a charterer's account and passing on the risk.
"Shipowners have a fear that when a ship is fixed and arrives in Venezuela a month later, the Petro payment will be implemented," the shipbroker said.
Real-world effect
Venezuela's push for the implementation of the Petro has become an interesting case study on whether or not the Petro and other such government-backed cryptos can be a success. There is a lot that needs to be ironed out, and it is things like this that seem to suggest a lot can still go wrong.