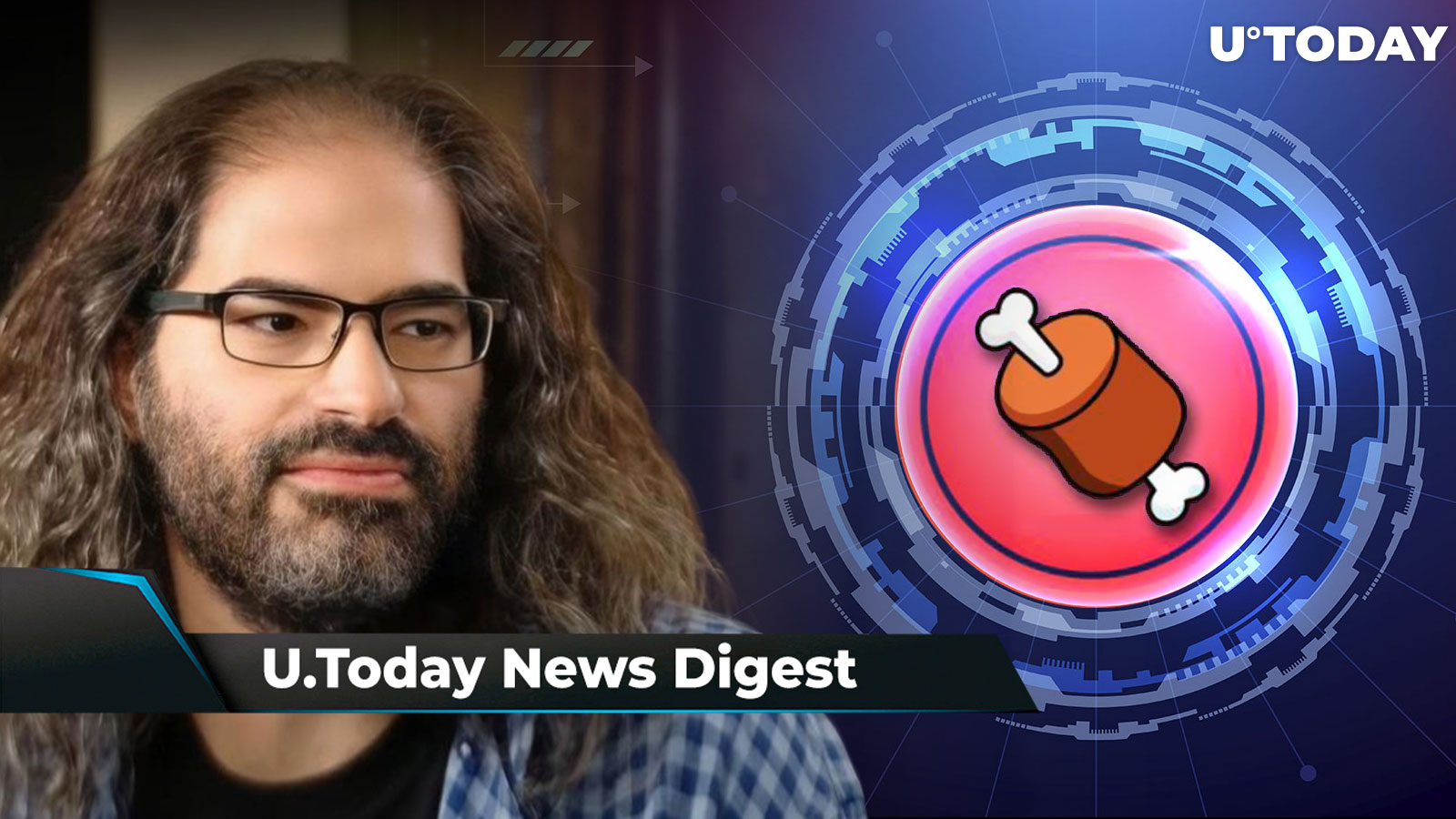 Cover image via www.freepik.com
Let's see what the beginning of a new month brought in terms of crypto news with U.Today's top four news stories over the past weekend.
Ripple CTO "congratulates" Elon Musk on beating SEC by "taking XRP private at $420"
According to a recent article by The Wall Street Journal, Elon Musk has been found not guilty of violating the federal law on securities. Back in 2018, the centibillionaire tweeted that he was taking Tesla private at $420, and funding was secured that prompted the SEC to press charges against him. To celebrate the victory, Musk took to Twitter to say, "thank goodness, the wisdom of the people has prevailed!" while also expressing gratitude to the jury that defended him. Among the many comments congratulating the Tesla boss under the aforementioned post is one that stands out: a joke tweet by Ripple CTO David Schwartz, saying, "I'm taking XRP private at $420. Funding secured."
Pro-Ripple lawyer shares plans if Ripple triumphs in XRP-SEC lawsuit
While the crypto community and XRP supporters in particular are eagerly awaiting the judge's ruling in the Ripple-SEC lawsuit, some of them are making plans on what they will do if the fintech giant wins. Thus, a Twitter user has tweeted that he would love to see pro-Ripple lawyer Jeremy Hogan doing a "happy dance" in case Ripple secures victory. Hogan responded to the unusual request by saying, "That, can be arranged." The lawyer's reply excited XRP enthusiasts, with one of them commenting on the post that they would all join in the victory dance.
Shiba Inu's BONE records new listing, Shibarium builders give official update
According to a Twitter announcement by XT.com, a major cryptocurrency exchange headquartered in Hong Kong, it has listed Bone ShibaSwap (BONE) alongside four other altcoins. This is the second listing the meme token could pride itself on last week. Two days prior, BONE was added to Bidget, a leading cryptocurrency derivatives exchange based in Singapore. Previously, U.Today reported that the SHIB community created a petition urging Binance to list BONE. Meanwhile, Shibarium builder Unification has shared progress on the Layer 2 solution. It says much of the work since the start of 2023 has been focused on OoO and preparing it for use on Shibarium.
When Shiba Inu (SHIB) moves, other top meme coins start moving: David Gokhshtein
David Gokhshtein, founder of Gokhshtein Media, has recently reiterated his support for Shiba Inu in a series of tweets. After the meme token spiked by more than 14% on Feb. 4, Gokhshtein tweeted that SHIB's upward movement pushes all the other canine coins up. In his next tweet, the crypto influencer wrote that Shiba Inu has posted higher growth since the start of the month than Bitcoin. Thus, SHIB added 35% to its value, while Bitcoin's price increased by only 5.43%. Stop trolling SHIB, Gokhshtein added. Meanwhile, crypto analyst Ali Martinez has tweeted that SHIB could be breaking out of the "bullish pennant" pattern to higher levels. If the coin keeps trading above $0.000011, it could extend its growth to $0.000017.