The Covesting copy trading module on PrimeXBT is a continuously evolving experience, rapidly changing the faster the peer-to-peer network grows through word of mouth and dominant brand visibility.
The latest update to the Covesting platform introduced a new max cap on what the company refers to as "Initial Followers' Equity" – essentially how much capital new followers can add to any given Strategy. The move was designed, as the company says, to promote a safer overall environment for followers on Covesting and to encourage Strategy managers to grow their Strategies equity with regularly successful trading tactics.
But what has ultimately resulted is FOMO in Covesting followers, depositing BTC as fast as possible trying to get their equity invested into top Covesting Strategies before it is too late and they're at maximum capacity. Here's why it's never too late to Follow skilled Strategy Managers with Covesting on PrimeXBT.
Covesting Lets New Traders Take Advantage Of Historic Market Volatility
Trading crypto and traditional markets is tricky and takes time to become regularly successful enough to avoid risk and grow capital. The allure of recent market volatility has created a massive new wave of people interested in trading, however, getting in now is akin to diving headfirst into a tank full of sharks – new traders are bound to get eaten alive in how fierce, and chaotics markets have behaved in 2020.
The ideal solution to emerge is Covesting. Those who want to get started in markets but aren't sure where to start can follow Strategies on the fully transparent global leaderboards. Rather than learning the timing of markets, technical analysis, and developing a steady mind and hand, new traders, investors, or those sick of stacking up losses can instead copy these successful Strategy Managers' trades.
The appeal for Followers is that they get to access the currently hot as fire financial markets and not miss out on the wealth of opportunity out there, but not have to get in over their heads with trading themselves. Strategy Managers themselves make more money by trading with Follower equity, completing the circle of profit-sharing.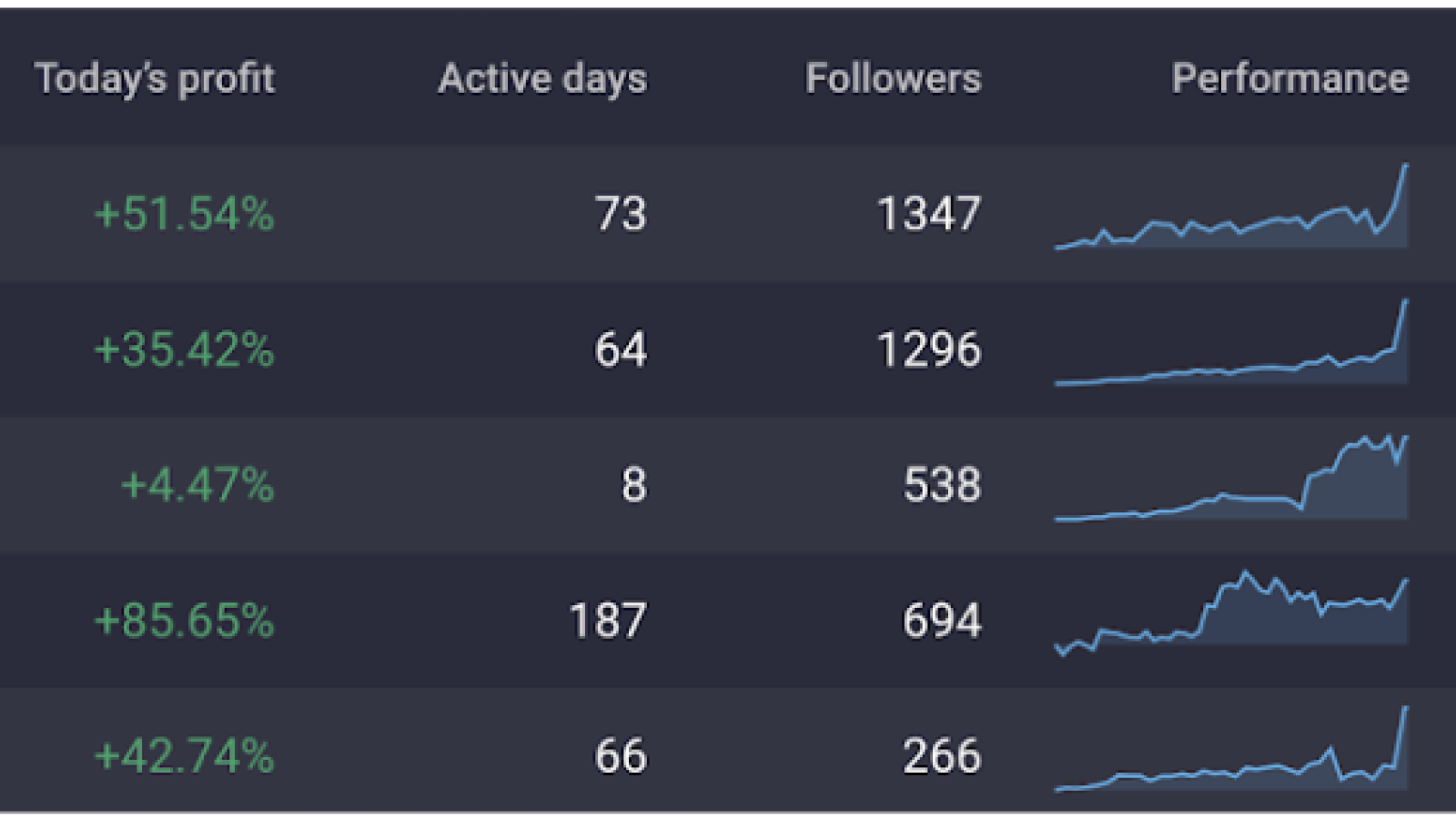 New Follow Equity Limit Creates FOMO In Covesting Top Ten Strategies
Up until recently, anyone could keep piling money into each Strategy, and they were doing so. One specific Strategy has gained as much as a staggering 7,000% ROI. But recently, a limit of Initial Followers' Equity implemented on Covesting to improve the safety of the platform, shut this Strategy off from more Initial Followers' Equity from being invested in it.
As soon as the Covesting community realized that some of the highest-ranked Strategies could quickly become unable to be followed, new registrations and BTC deposits increased significantly.
Within 24 hours of the max cap being revealed, a wave of FOMO from Followers entering the second-ranked Covesting Strategy began and has since started to spill into the rest of the top ten. In time, Followers may need to continue to move further down the ever-expanding list of Strategies.
It Is Never Too Late To Become And Early Adopter With Covesting On PrimeXBT
Those who haven't yet taken advantage of Covesting are advised to do so soon to get into a top-performing Strategy before the most successful have reached their limit. As the list fills, Followers will need to dig deeper into the robust risk and success metrics Covesting provides in order to find the diamonds in the rough. A five-star rating system further puts a spotlight on the safest and most consistent traders.
Like any peer-to-peer network, the earliest adopters end up with the most advantage. But that doesn't mean it's too late to get registered for Covesting. Just like Bitcoin, the earliest to get in made the most in terms of profit. But the cryptocurrency is still bringing investors and traders profit today and could soon break all records in terms of ROI.
Regardless of the timing, or the current FOMO, consider Covesting on PrimeXBT to take much of the work out of markets and let others trade indices or long and short Bitcoin for you.