U.Today, a reputable crypto, blockchain and IT media outlet, begins broadcasting its content to Geekflare's newsfeed. Also, Geekflare service makes its instruments available through a feature-rich API.
Geekflare partners with U.Today, integrates its newsfeed
According to a joint official announcement by Geekflare and U.Today, the two teams have entered into a long-term strategic partnership.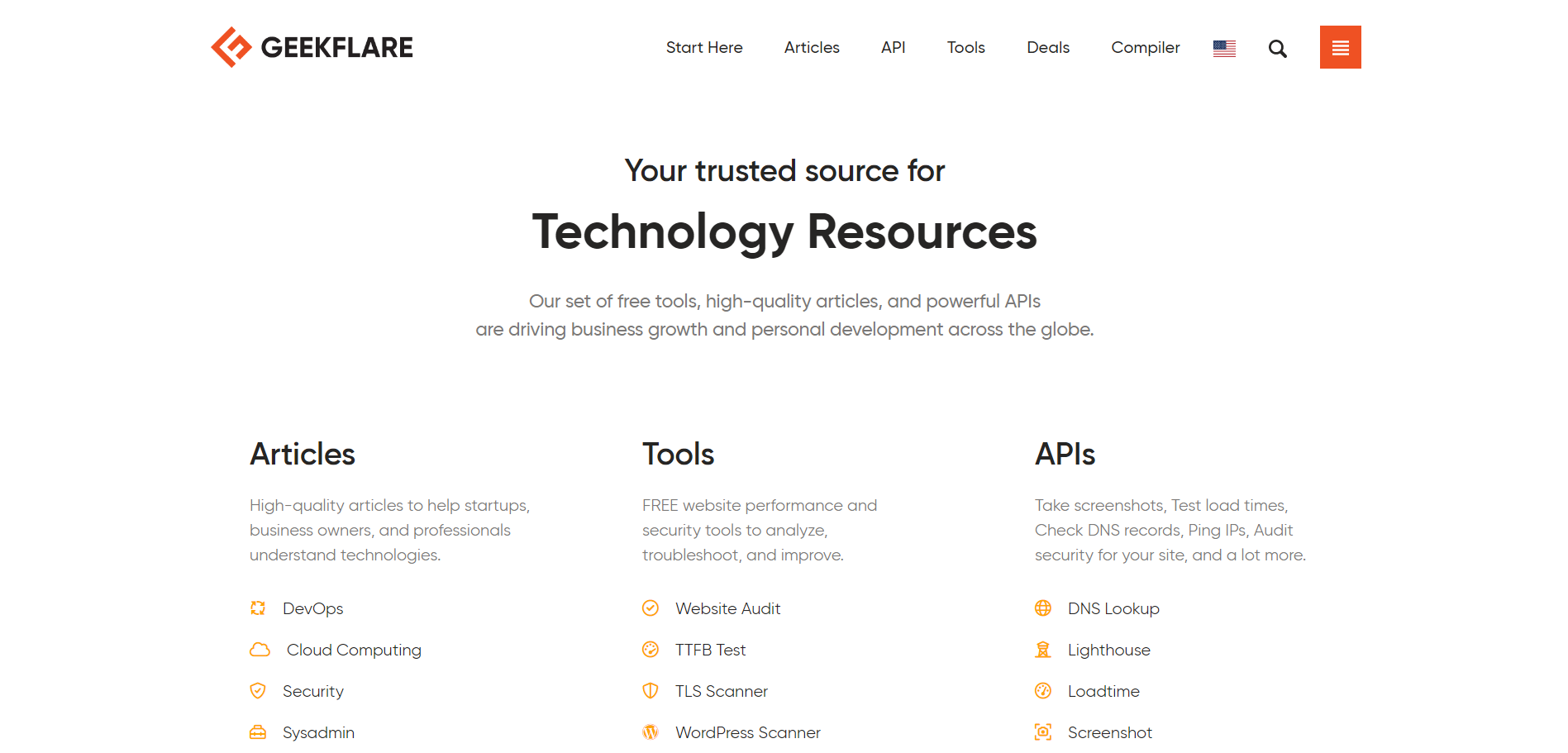 With this partnership up and running, content by U.Today will be displayed for Geekflare's users. U.Today will broadcast news articles, reviews, how-tos, guides, price predictions and so on. In particular, content by U.Today will be displayed on the "Articles" page of Geekflare.
Geekflare articles module demonstrates top content on a number of red-hot themes, including cybersecurity, system administration, digital marketing, cloud computing, software development, design, web hosting, personal Finance and so on.
U.K.-registered service Geekflare was launched in 2015 by Chandan Kumar to create a platform for people interested in sharing ideas, experience and vision. Currently, this platform features over 2,500 articles and 35 various instruments for entrepreneurs, marketers, directors and digital enthusiasts.
Geekflare API goes live to supercharge digital businesses
Also, Geekflare released a new functionality to streamline interaction with its customers and automate data logistics. Geekflare created a set of Application Programming Interfaces (APIs) for digital businesses.
Through these toolkits, Geekflare's customers can take screenshots, test loading times for web pages and sites, check DNS records, ping IP addresses, check their own IP, audit security profiles and attack surfaces, and so on.
Also, Geekflare created a URL redirection checker, port scanner, TLS scanner, Google Lighthouse metric checker, seamless PDF creator (that allows an Internet user to turn every web page into a .pdf file with no coding skills), a broken link checker and so on.
Geekflare's instruments are leveraged by Brainstream, Tata Data Consulting Services, Hootsuite, Securious and dozens of other tech behemoths.