Bitcoin rally has stalled since the third halving in May. However, though bitcoin has failed to stand above the $10,000 level, rich investors, which often called whales, continue to increase and begin to accumulate bitcoins.
Bitcoin Price is More Likely to FALL
From the data provided by blockchain analytics company, Glassnode, on Tuesday, the number whales that held at least 1,000 BTC in the wallets was 1,840. This metric was last seen in November 2017. Notably, this was the time when the price of bitcoin went through a major and fast appreciation, surging upwards toward USD $20,000.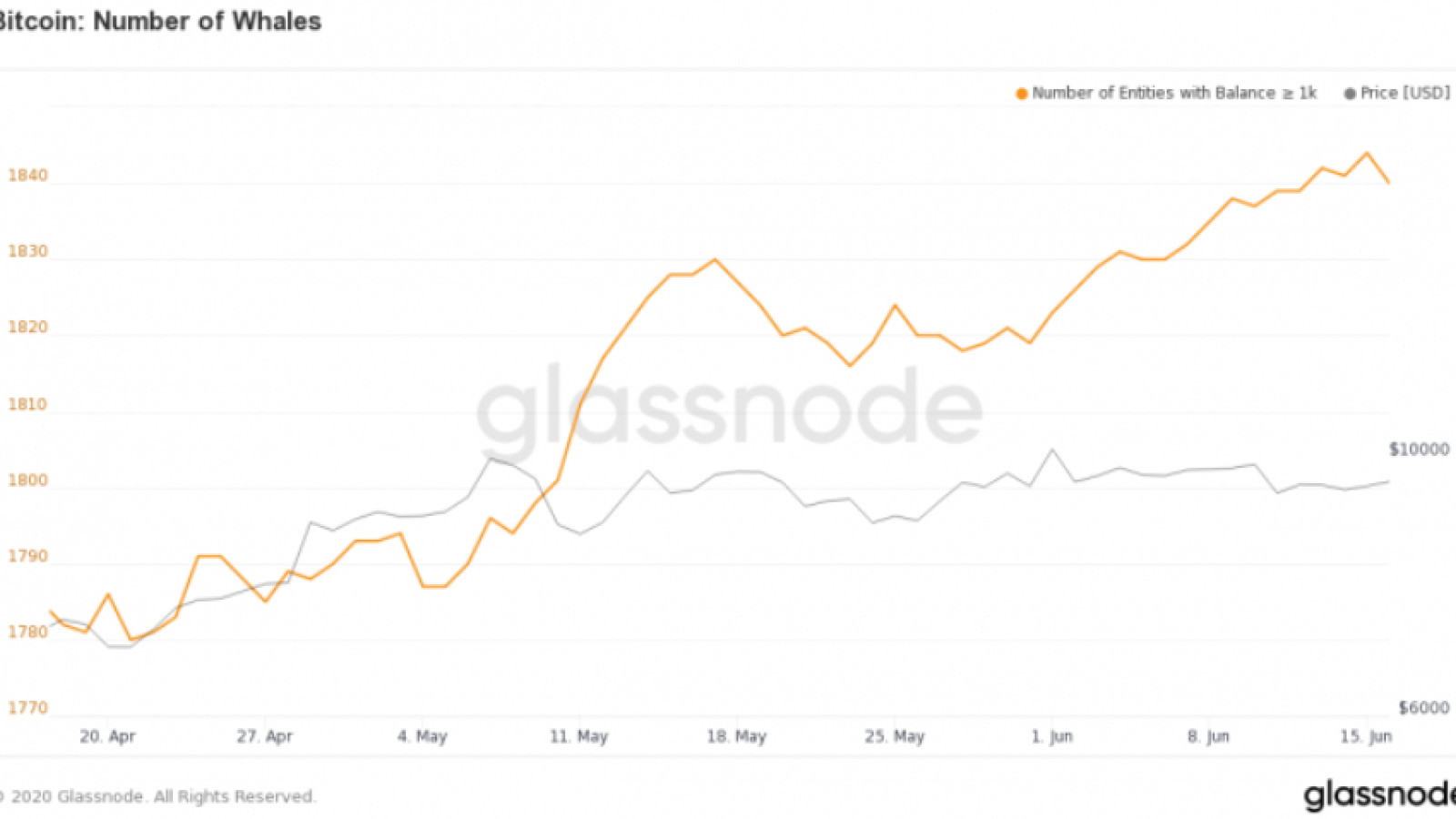 However, according to the recent trend, Bitcoin's current period in the doldrums could end with a bullish breakout above $10,000, given the steady accumulation by whales. In addition, due to the renewed coronavirus concerns in the U.S. and Bitcoin price decreased sharply as stocks slipped.
SHORT BTC to Make Profits
Investors and speculators are seeking the best techniques and opportunities to maximize trading profitability in cryptocurrency investment. With the expectation of a price declining in the Bitcoin market. If you don't have Bitcoin, it's time to buy some at a lower price. But if you are holding Bitcoins, you can sell/short in BTC futures contracts and accumulate more coins.
Bexplus, a leading crypto derivatives platform, which offers 100x leveraged crypto futures trading to investors from 36+ countries, such as U.S. Japan, UK, France, etc. Bexplus provides BTC, ETH, LTC, EOS and XRP perpetual contracts.
With 100x leverage added, you can use 1 BTC to open a position of 100 BTC by going long (speculating BTC price up) or going short (speculating BTC price down). Furthermore, Bexplus also supports you to set stop-profit and stop-loss points to maximize your profit as well as control the risks.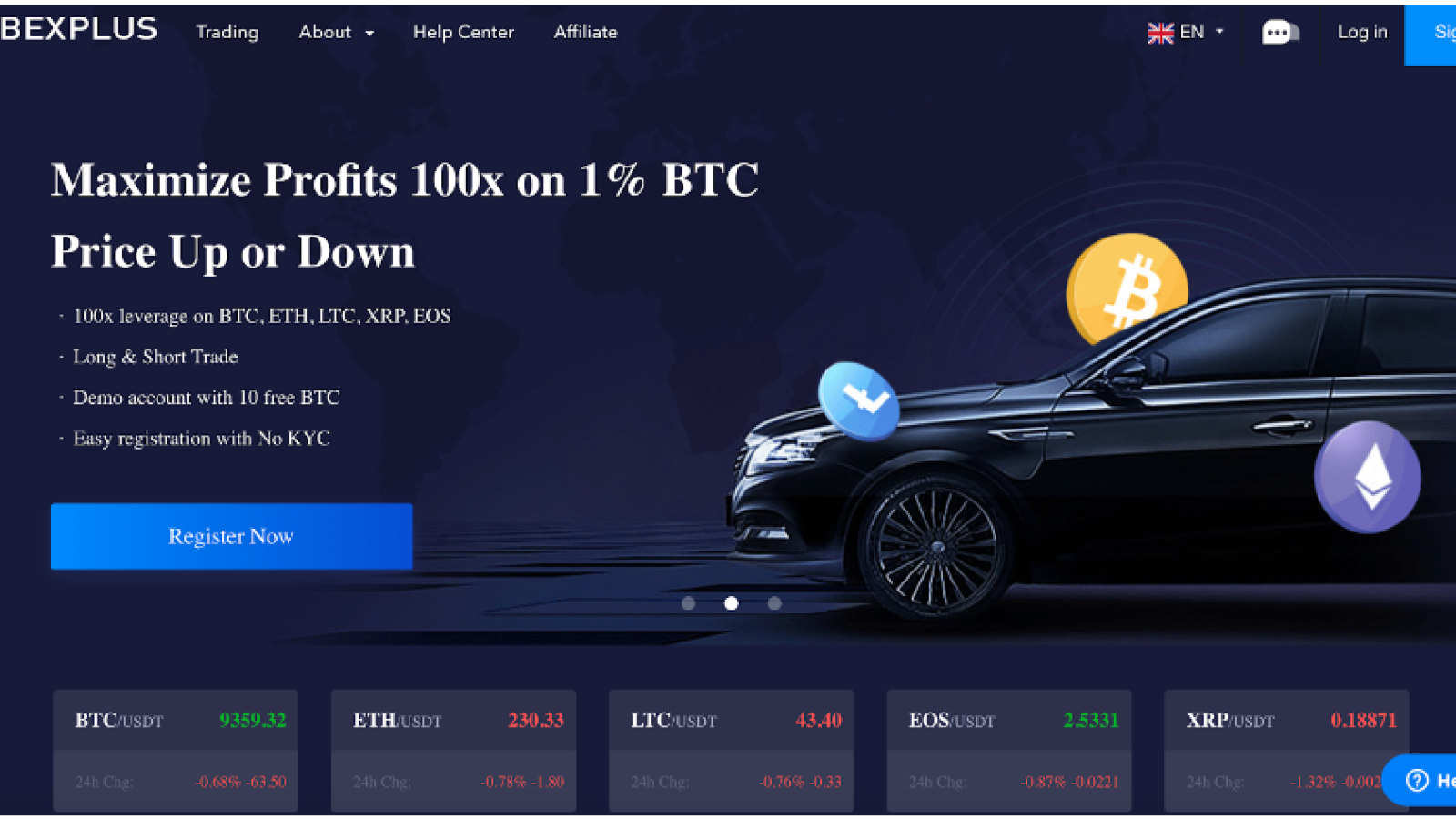 For example, we predict that bitcoin will decline from $9,400 to $9,000, invest 1 BTC to open a short position at the price of $9,400 with 100x leverage, when BTC price did drop to $9,000, you will get profits of 1BTC * ($9,400-$9,000)/$9,000 * 100% = 4.25BTC = $38,297.
Trade in Bexplus, you can enjoy:
Easy registration with email address. No KYC is required, keep your personal information private.

10 free BTC for trading simulation.

Up to 100x leverage. Gain 100% profit on 1% price movement.

Buy or sell perpetual contracts anytime you want. No expiration.

Ultra-fast and simple withdrawal process.

High liquidity. All orders will be executed immediately with low latency.

Trade on Android, iPhone or computer.
For traders who are seeking an opportunity to maximize the return they get from bitcoin trading, futures trading/margin trading is a good choice. If you haven't traded BTC futures contracts before, Bexplus's trading simulator is recommended. And up to 10 BTC deposit bonus is available for all Bexers!