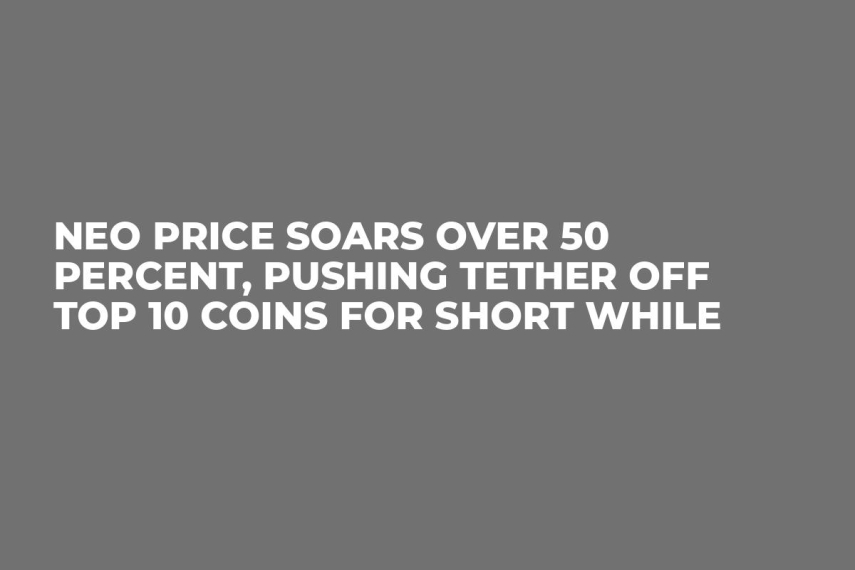 Cover image via U.Today
At the time of writing, NEO is trading at $41.76. In less than a week, NEO rose from $28.05 almost twice. This dynamics suggests that the coin is set to move further upwards.
NEO even almost pushed out Tether from the 10th position of top 10 currencies, having approached very close.
Decentralization
On Wednesday, July 4, the NEO team posted an announcement regarding the complete decentralization of their project. They mentioned that NEO Foundation performed the election of new consensus nodes. One of them is City of Zion (CoZ), which has run well on the TestNet for over half a year. CoZ is an independent group of developers working on NEO Blockchain.
The whole NEO post can be viewed here.
Bear market still here
Of course the coin cannot climb forever, and the current bearish market will certainly take its toll on its value. But so far things for this token are looking good. Even if it drops soon, it will be just a good opportunity for NEO supporters to buy more of it at a lower price.