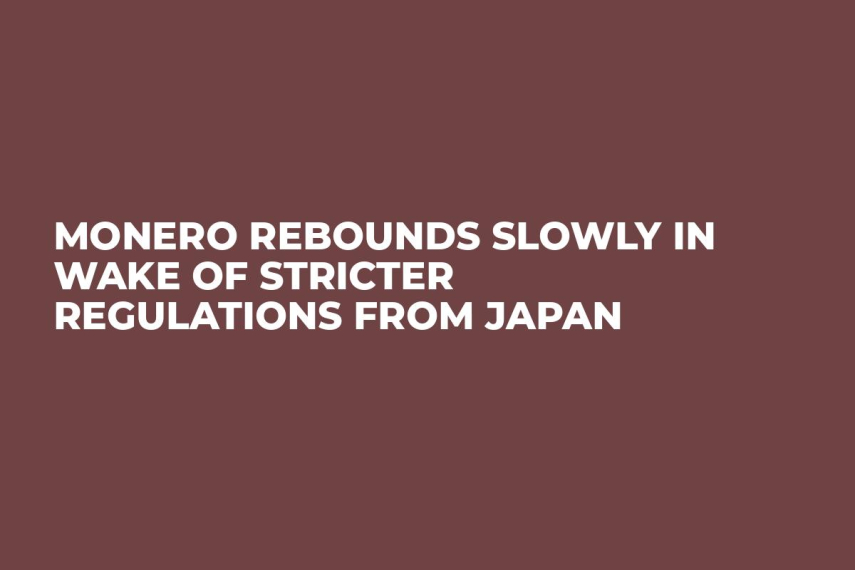 Cover image via U.Today
After falling below $4 bln in market cap and posting $20 in price decline in the last few days, Monero bounces in wake of tighter regulations from Japan.
Monero (XMR) , at $246 at the time of writing, has rebounded 12 percent from its $275 high a week ago, posting modest price gains, according to data collected from Coinmarketcap.
Japanese regulators announced earlier this week that they are discouraging exchanges from listing privacy coins Monero (XMR), Zcash (ZEC) and Dash (DASH) because of their potential links to money laundering and other illegal activities.
The Financial Services Agency( FSA), which is similar to the SEC, has not only increased inspections of registered cryptocurrency exchanges, but indicated to applicants that offering the cryptocurrencies would decrease their chances of approval.
As an effort to become FSA complaint, Japanese exchanges like Coinheck have dropped all three currencies earlier this year after being hacked and losing the equivalent of $534 million worth of the cryptocurrency NEM.
Monero is under the greatest scrutiny because it offers the highest level of anonymity to users which poses heightened security threats for activities such as money laundering, drug dealing and other illegal activities. While Monero is built on a fully private structure, Dash and Zcash offer it as an additional feature.
Japan's stance on privacy coins comes at a time when other countries like the UK and US are trying to set standards for regulatory controls.
Nearly 30 percent of all cryptocurrency transactions are in Japanese yen. Since the country has been one of the earliest adopters of cryptocurrencies, Japan may serve as the regulatory benchmark as other countries grapple with similar issues, experts say.