The cryptocurrency market is navigating a sea of red after Bitcoin lost almost 4 percent in a day, hovering above the $5,000 mark. As expected, the top altcoins tailed the bearish trend that was set by the number one cryptocurrency with Litecoin dipping almost 9 percent.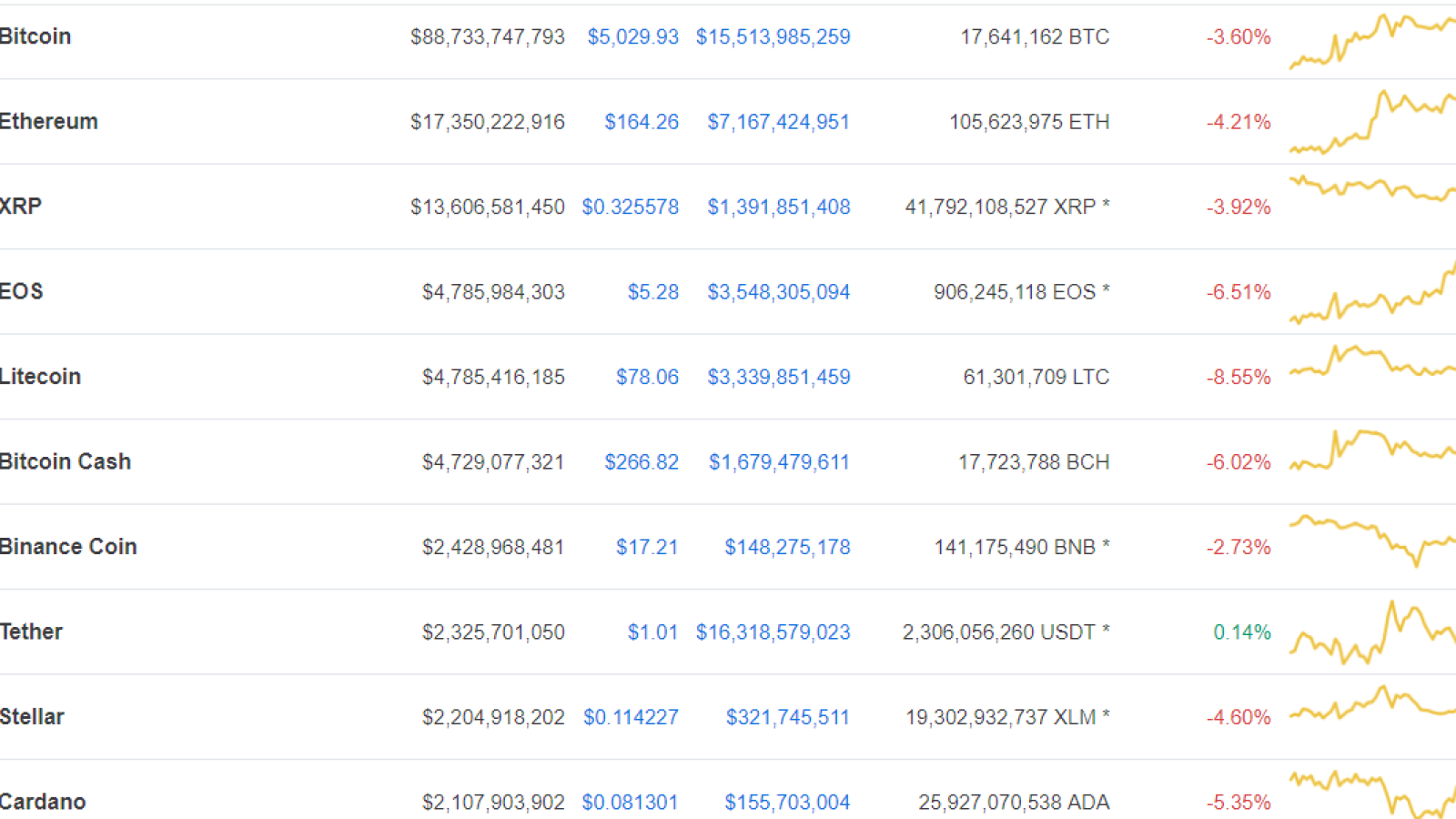 (CoinMarketCap top 10: the market bears are ruling the roost)


An expected correction
After two weeks of positivity, Bitcoin appeared in extremely overbought territory. Now, it is experiencing an expected correction that sent its price back to the $5,000 level. That comes just a day after BTC reached $5,350 on Apr. 10, but the inevitable selling pressure puts the market bears back in charge.

Yet, the fact that Bitcoin appeared in such a predicament is hardly an indicator of another prolonging bearish downtrend. Economist Alex Krüger claims that we shouldn't expect a pullback to $4000. He would be 'surprised' to see the BTC price dropping below the $4,400 level.
Base case scenario:

- Up. FOMO. 5500 (5000 too close).
- Then down. 4000 feasible, see latecomers fold.
- Then chop in the gap, form a new range
- Sustained bull resumption afterwards

Analysts still waiting for 1500 or 1800 likely won't be selling many books.

— Alex Krüger (@krugermacro) April 2, 2019
Altcoins follow the lead
Almost all top 50 cryptocurrencies are currently painted in the red after the Bitcoin price hit a snag. Those coins that gained the most during Bitcoin's recent bullish momentum, such as Litecoin, EOS, and Bitcoin Cash, now see their prices drop dramatically with the former appearing to be the biggest loser among the top 10 altcoins.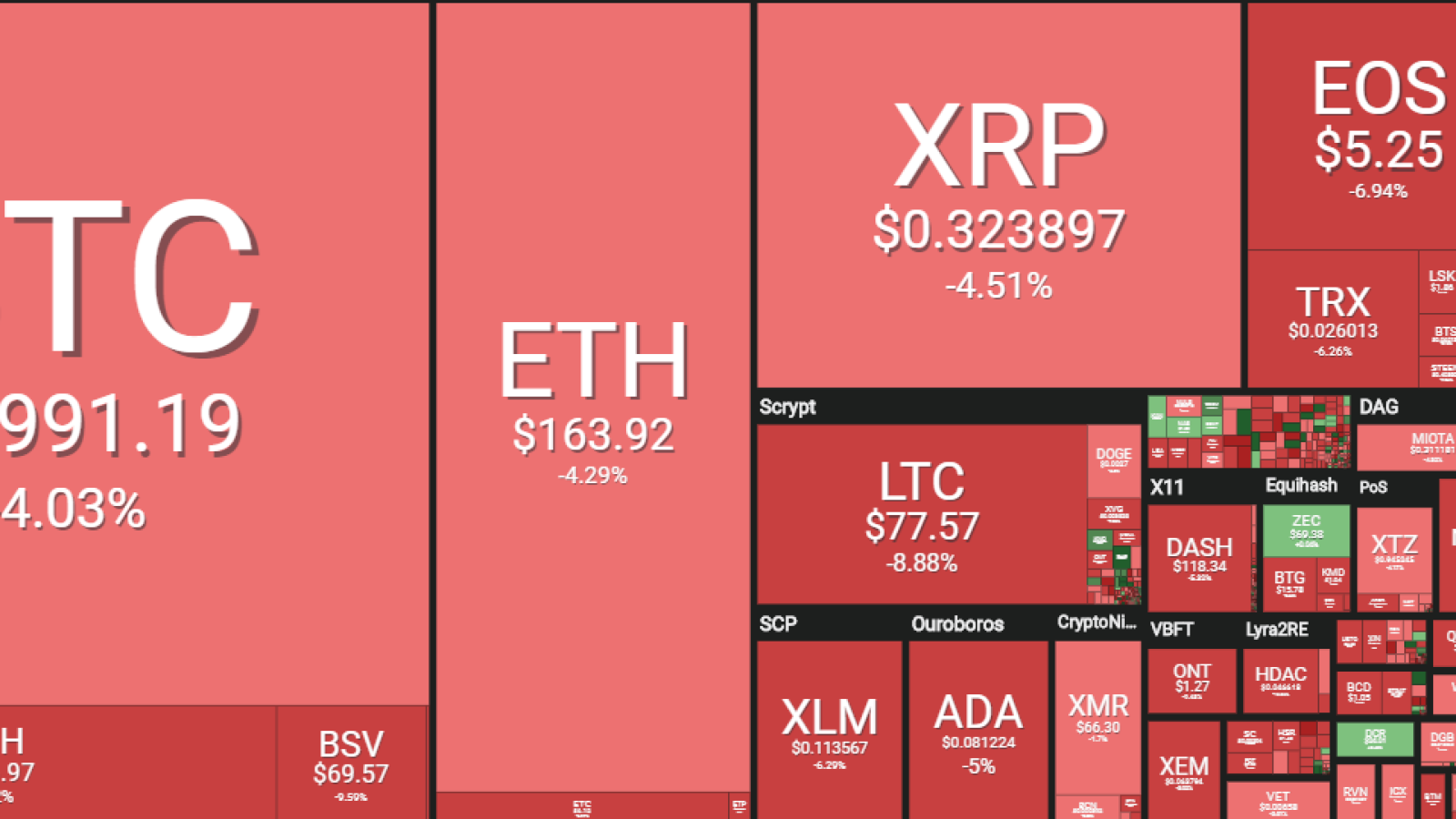 (Coin360: Tether, the flagship stablecoin, is the only top cryptocurrency in the green)