According to CoinMarketCap (CMC), Litecoin, the fifth biggest currency by market capitalization, increased 30 percent while the whole market remains in the green for the second day in a row. At the time of writing this article, the LTC price is sitting at $93.42.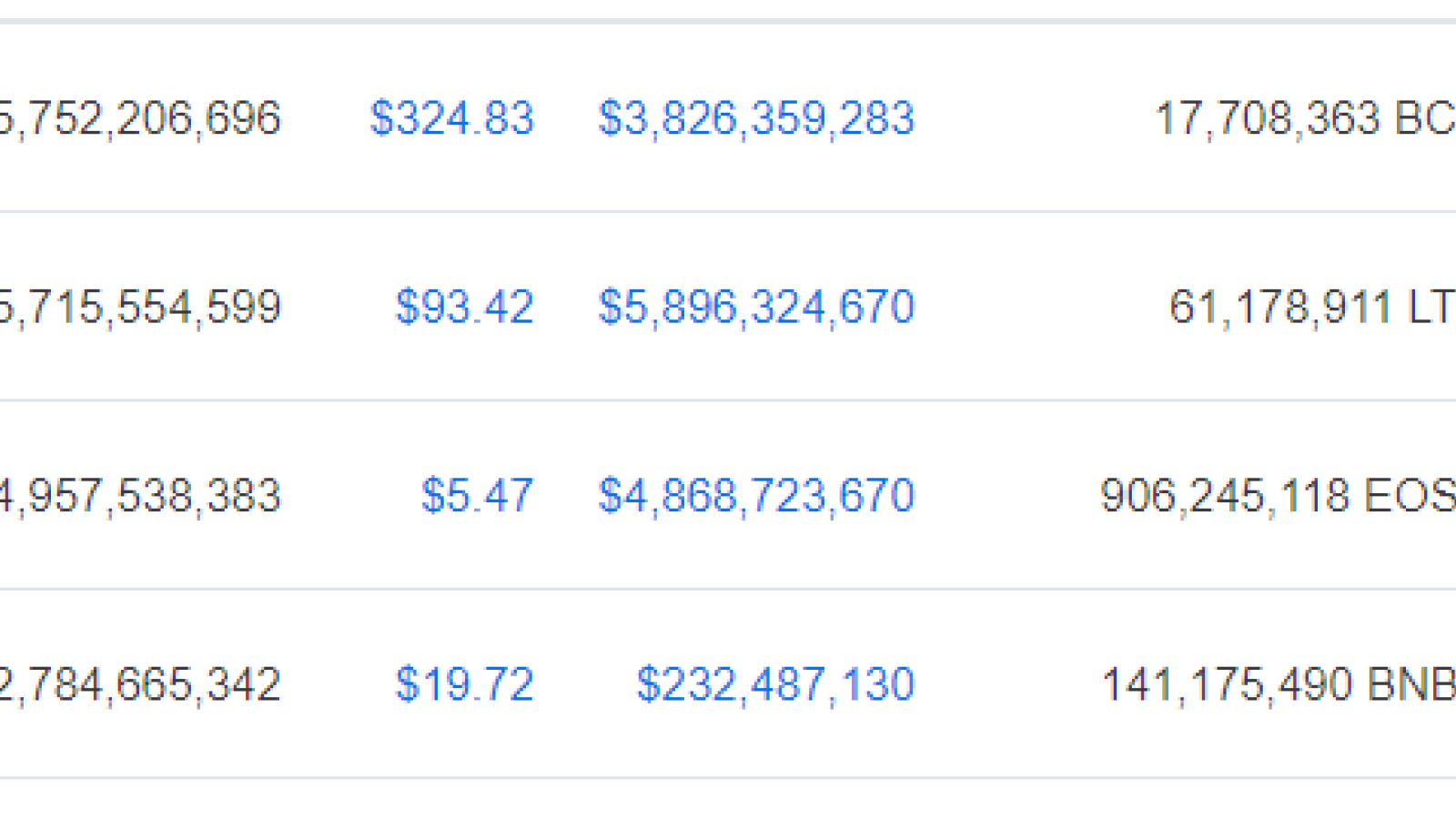 LTC is on a roll
The 30 percent price increase was triggered by the bullish sentiment in the broader cryptocurrency market, but Litecoin had it is remarkable that LTC managed to outperform every other major altcoin apart from Bitcoin Cash. On Apr. 3, Litecoin surged above the $82 mark for the first time this year, and it eventually managed to break above the $85 resistance level after failing to do so earlier today. As of now, LTC is inching closer to break above the $100 mark for the first time since June 2018.
Top 10 changes
Bitcoin Cash (BCH) remains the ultimate market leader with its price recording a mammoth-size 54 percent spike over the last 24 hours. Roger Ver's Bitcoin fork now occupies fourth place on CMC after having recently surpassed Litecoin (LTC). Speaking of other changes inside the CMC top 10, it is worth mentioning that Cardano has trumped Stellar after ADA rose 20 percent – the two coins are in 8th and 9th places respectively.