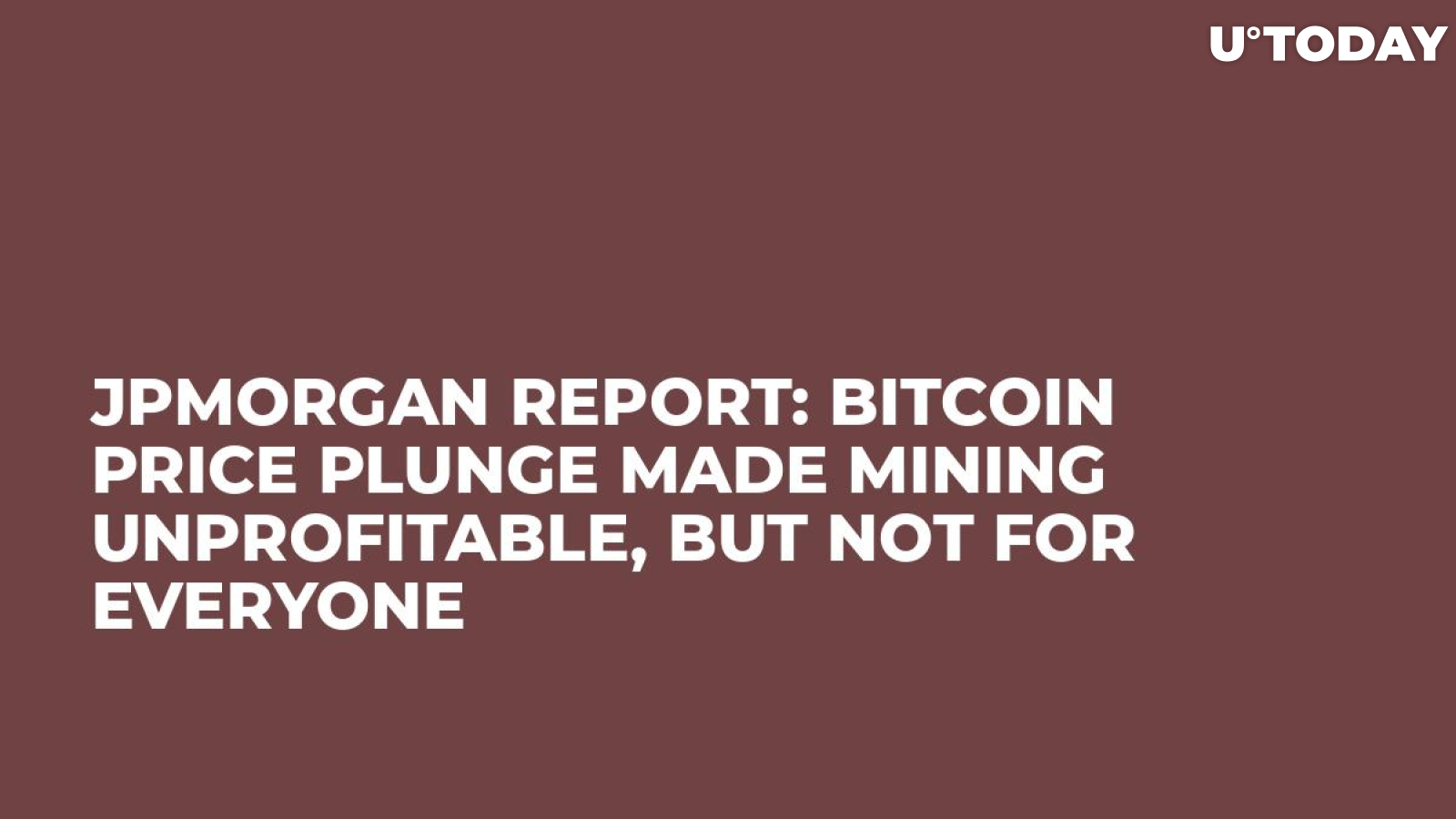 Cover image via U.Today
JPMorgan analysts have concluded that the cost of mining one Bitcoin surpasses its current price of $3,600, pushing individuals to the sidelines of the industry. However, things are looking much better for low-cost Chinese miners.


Somehow they always stay here
The report reveals that some Chinese miners still manage to produce 1 BTC for $2,400 each. They achieve such a sizeable discount by exporting excess energy from China's aluminum smelters, which consume about 3 percent of the global electricity supply. Still, it seems like the ice is already starting to crack under the feet of Chinese industry players as more and more of them are forced to quit and sell off their mining equipment.
Less competitors – bigger profits
Meanwhile, there is an interesting trend – the number of mining operations in the US, Iceland and other mining hubs has actually grown over the last year. However, if the Bitcoin price plunges further, their massive exodus is inevitable, and low-cost Chinese miners are probably the only ones who will be able to survive in the bearish market.


It's actually a silver lining for Chinese mining businesses – according to JPMorgan's estimations, the marginal cost of Bitcoin mining could drop to $1,260 per 1 BTC (less competition will lead to a decrease in
mining difficulty
).