The number of Bitcoin ATMs is growing exponentially worldwide — from the US and Europe to inflation-stricken Latin American and African countries where many people remain unbanked. By 2023, the global ATM market is expected to reach $145 mln.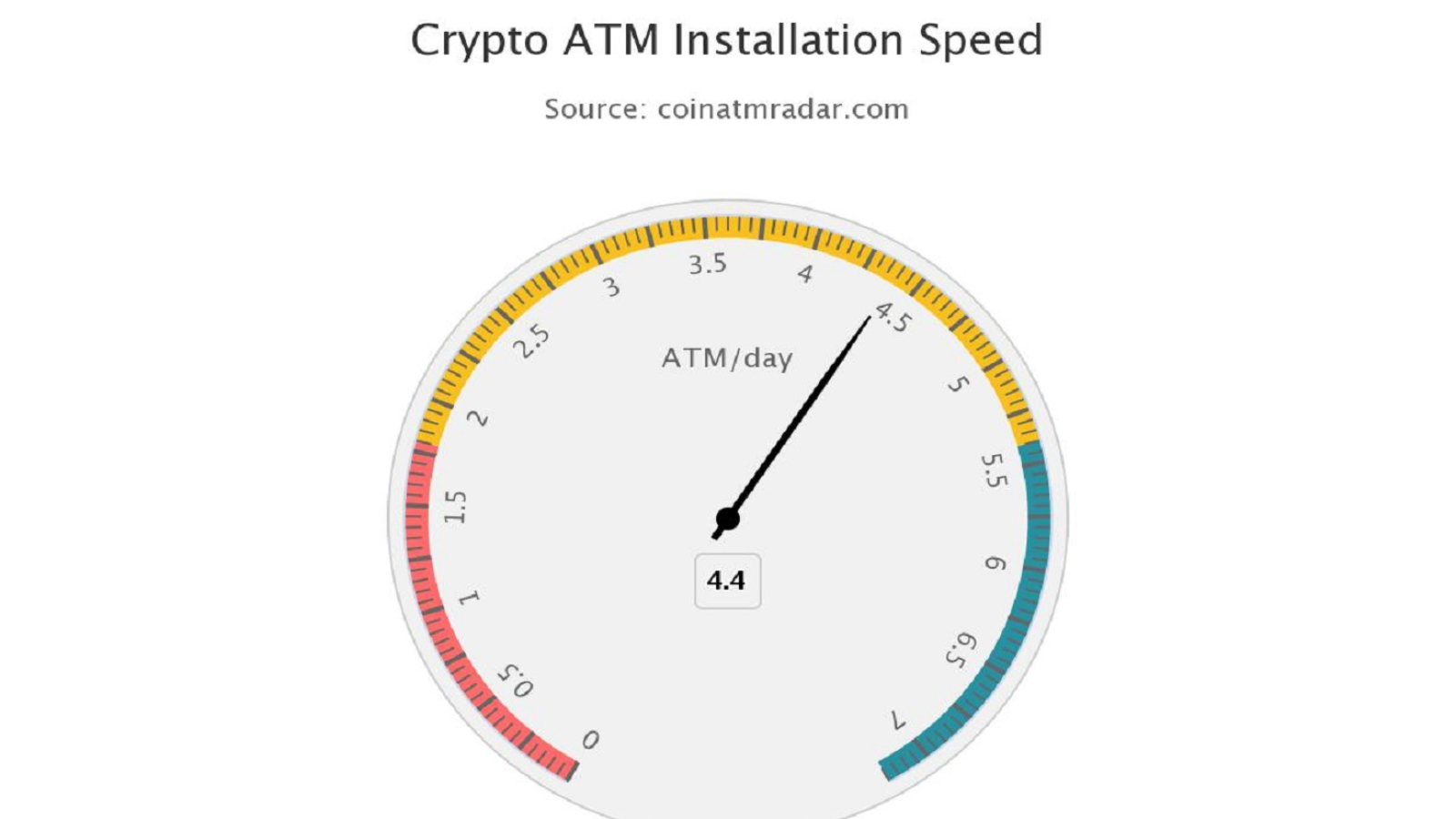 Obviously, many are trying to capitalize on this and start a Bitcoin ATM business. In this article, we are going to present you with a comprehensive guide on how to become a part of this competitive business niche in a snap. Most likely, you already know about the modus operandi of a Bitcoin ATM, therefore we will only focus on installing your own Bitcoin machine while shedding light on other tangible issues. After reading this article, you will find out how to start your own Bitcoin ATM business.
Regulatory compliance
Before we begin, it is vital to mention the importance of regulatory compliance. In most countries, cryptocurrencies remain in a legal grey zone, and operating without a legal permission puts your business in jeopardy. Case in point: Unocoin, an Indian crypto-oriented company whose cofounders were swiftly arrested by local authorities after installing the country's first BTC machine. If you live in the US, pay attention all the necessary regulations (given that 60 percent of all ATMs in the world are operating specifically in the US, we decided to specifically focus on this market).

The first universal requirement is to register as a money services business (MSB) with FinCEN. The process of registration is a no-brainer, but it's an absolute must for all Bitcoin ATM providers since operating an ATM without being a statutory MSB is a federal crime that leads to imprisonment or huge fines.


On top of that, those who own a Bitcoin ATM are obliged to comply with AML regulations by cooperating with a compliance officer and educating staff on possible 'red flags' that could indicate money laundering. There is also a place for KYC regulations — operators have to verify the identity of people who conduct the transaction, check whether a suspicious person is on a terrorist list, etc.
Complying with all these regulations may seem like a tedious and time-consuming task, but it is not that difficult: it won't take more than an hour to cope with everything. Hence, young entrepreneurs aren't supposed to be shooed away by such a long list of requirements.
NB! Apart from federal laws, US residents also have to comply with local laws that are determined by the state.
Finding a crypto-friendly bank
Dealing with banks, which represent the traditional sector of the financial industry, is yet another hindrance related to owning your own ATM. The truth is, not many banking institutions are willing to deal with crypto-oriented businesses, going as far as freezing the accounts of their owners. Case in point: Scott Snaith, CEO of 50cycles, whose private and business accounts were frozen after performing a sizeable transaction on a cryptocurrency exchange. This is hardly surprising since cryptocurrencies are supposed to replace centralized traditional banking institutions.
On the flip side, cooperating with cryptocurrency ATM operators is indeed deemed risky since it's challenging to confirm the identity of the person who buys BTC with cash. That is why Bitcoin teller machines have a rather shady reputation since they are believed to be popular with unbanked people who have plenty of cash on their hands (thus, they are willing to shell out a sky-high fee).
Choosing your Bitcoin ATM
Now that we've covered legal issues, let's focus on the stage where you have to purchase a Bitcoin ATM.

Remember that there are two kinds of Bitcoin ATMs: one-way machines and two-way machines. The former only allows customers to purchase Bitcoin. Statistically speaking, the lion's share of such machines is one way (61.5 percent).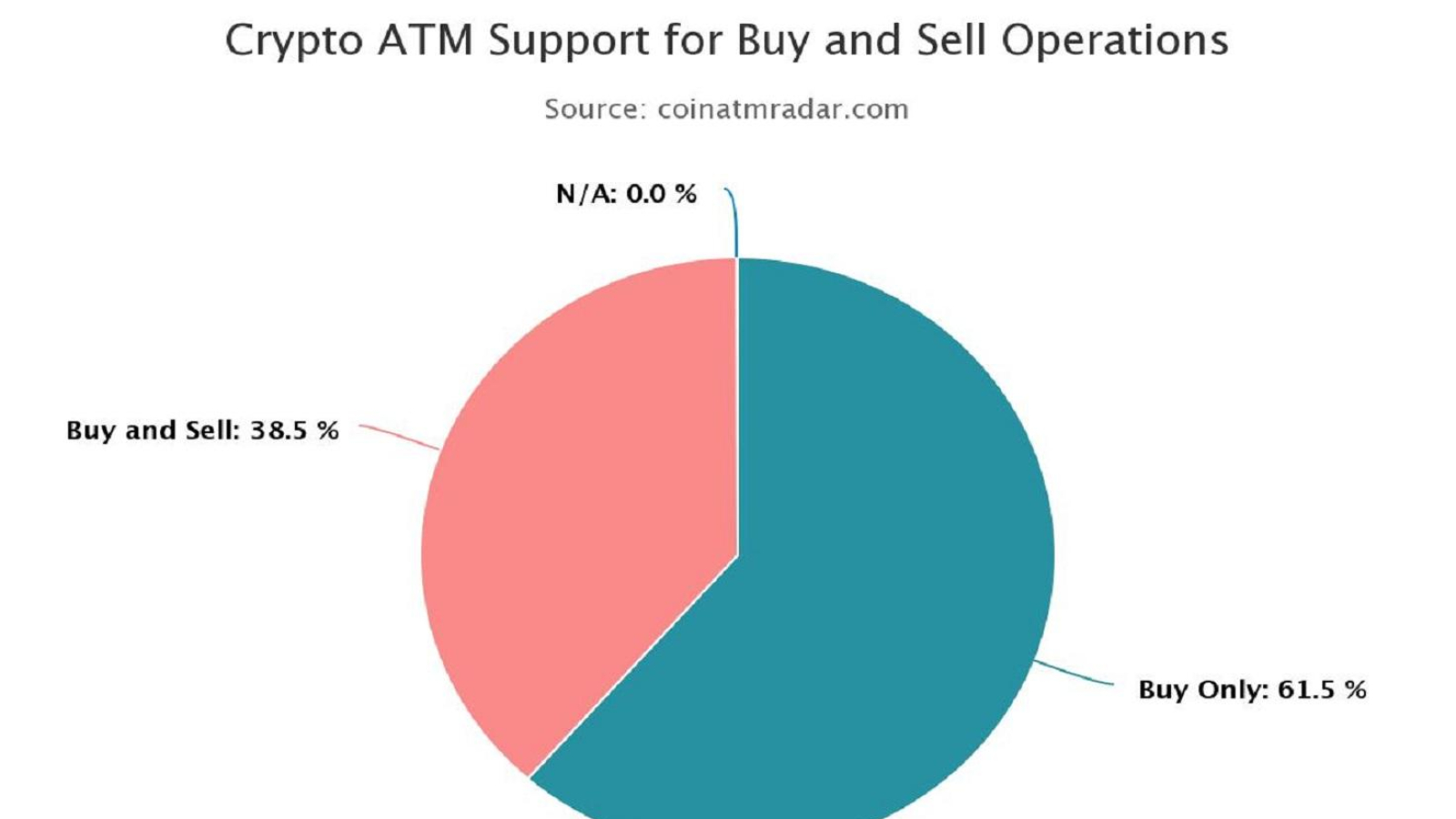 coinatmradar
This is completely justified — only 10 percent of all Bitcoin ATM operations is attributed to selling crypto. However, the number of sell operations may grow exponentially during harsh market conditions, and it's up to the operator to decide whether it's reasonable to pay two times more to maximize the profit in the yo-yo market.

As Bitcoin was becoming more popular, Bitcoin ATM machines started popping around the globe just like Bitcoin ATM franchises (the obtaining of rights from a certain provider). Here are the top 5 cryptocurrency ATM manufacturers as of November.
| | |
| --- | --- |
| Bitcoin ATM manufacturer | Number of locations |
| Genesis Coin | 1264 |
| General Bytes | 1179 |
| Lamassu | 427 |
| BitAccess | 213 |
| Coinsource | 198 |
As you can see, Genesis Bitcoin ATMs are in the lead. The obvious question is why would anyone bother paying higher fees in order to use a bulky cryptocurrency ATM if there are exchanges with significantly lower fees? However, keep in mind that many people don't have bank accounts, which prevents them from buying cash on Coinbase or any other fiat-to-crypto exchange. On top of that, LocalBitcoin is not for everyone since many people have safety concerns (a 24-year-old Norwegian, for instance, was brutally murdered while trading Bitcoin P2P). That's why the market keeps growing along with the number of manufacturers/locations. On top of that, competition will soon lower fees.


Pick the location of your ATM
Without a question, those who already own a retail business would want to place a Bitcoin machine in their place in order to create buzz and attract crypto-savvy customers.

What if you want to start an ATM business from scratch? Your obvious bet is public places with a high congestion of people. If you do not own the land, you are to have a lease agreement with the landowner (it could involve paying a flat rental fee or sharing profit with the owner of the land).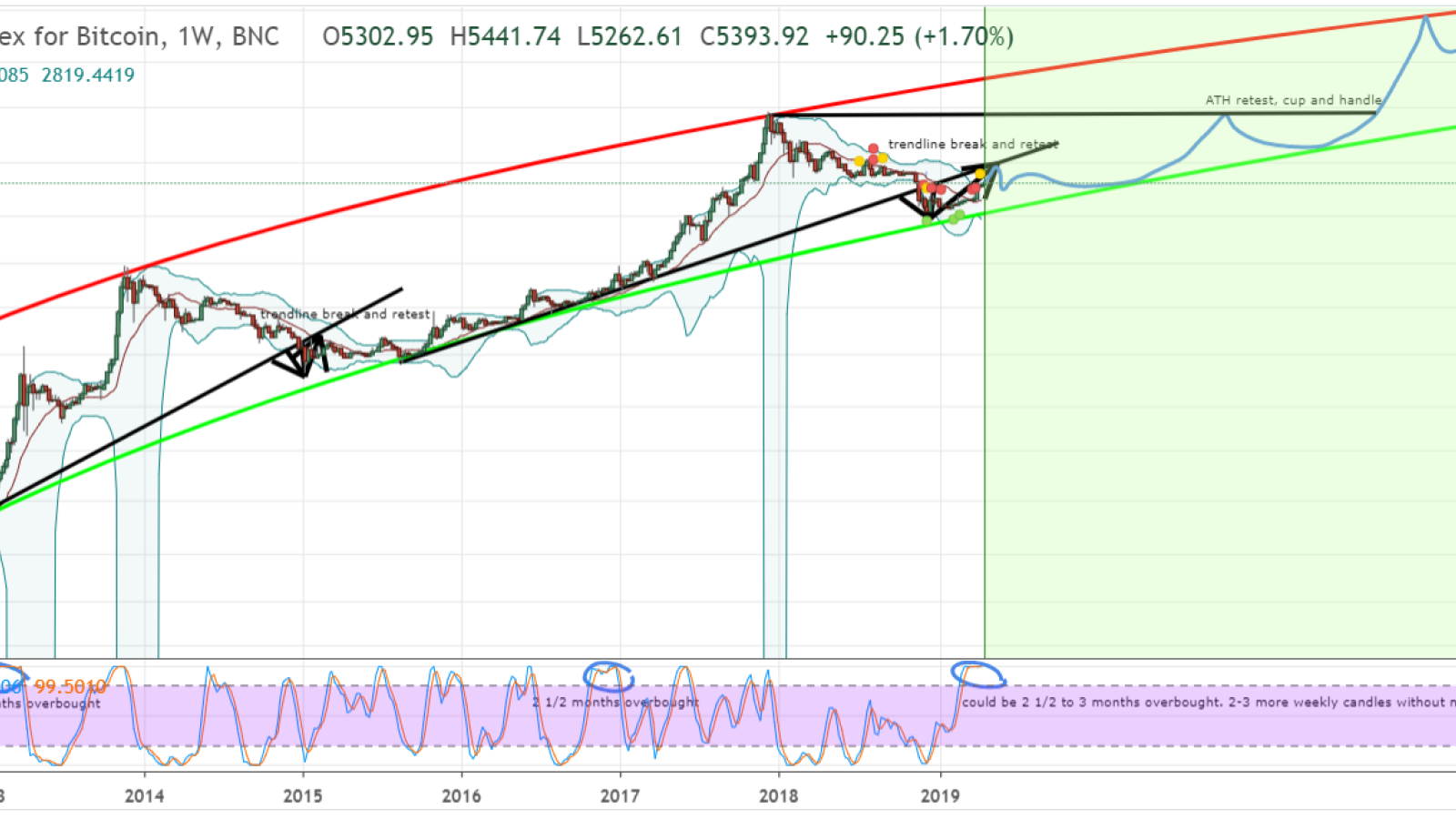 Dealing with tax issues
You have to determine the type of your business entity (limited liability company (LLC), corporation, etc.) depending on whether you own the business alone, or there are shareholders involved. It determines what kind of taxes you are supposed to pay. When it comes to LLC, the business owner (or a group of owners) is the one who is supposed to pay taxes. This is one of the legal basics that every ATM business owner should know about.

The fact that cryptocurrencies represent a new asset class doesn't mean that businesses are given a free pass when it comes to paying taxes. Back in August, the Canada Revenue Agency (CRA) did a survey in order to determine what makes businesses install Bitcoin ATMs. As it turned out, most retailers said that their clients simply want to invest money in cryptocurrencies, but some of them also expressed concerns over possible wrongdoings.
Caring about your customers
No matter what business you are talking about, a robust customer support is the key to success. You don't want negative publicity, right? Make sure to place your phone number and email in order to keep in touch with clients who might experience troubles buying or selling Bitcoin.


Talking numbers
The expenses
Once we've covered all necessary things related to installing your own Bitcoin ATM, it is necessary to determine all the expenses. Your seed capital depends on the following factors:
the type of hardware (we've covered different types of Bitcoin ATM machines that vary in price);

ATM manufacturer of your choice;

initial lending fee (if you are not a business owner already).
There are also many tangible expenses that are related to paying taxes, machine maintenance and so on. The most sizeable amount of your investment will be necessary for actually buying an ATM machine, and here you have two options — cash or crypto. Since Bitcoin's price is currently hitting a snag, and the bearish trend continues, you might be walking on thin ice. Back in 2013, the owner of the first Lamassu ATM (which was the very first Bitcoin ATM in America) paid 43 BTC for one machine that cost $5,000. If he had held Bitcoins one more year instead of spending them on an ATM machine, he would have witnessed a six-fold increase of his investment.
How much does a Bitcoin ATM cost? Genesis Coin machines tend to be the most expensive — you will have to shell out $6,800 for a one-way ATM. For comparison, a two-way machine produced by General Bytes comes at a similar price. However, the former places emphasis on functionality and offers more altcoins, including Litecoin and Dogecoin, so you have to buy this Bitcoin ATM if you want to offer your clients a full package.
The profits
Just like with expenses, there are numerous factors that influence the revenue of a Bitcoin ATM business, with location being the most important one. Obviously, crowded public places attract more customers, but be ready to foot a hefty bill.

Coinatmradar, the website that collects information about Bitcoin ATMs around the globe, states that an average Bitcoin ATM reaches a $30,000 monthly transaction volume. Given that an average buying fee is sitting at 8 percent, it is quite realistic to rake in $2,000 monthly with just one machine.

Use this profitability calculator in order to determine what return you are going to get on your initial investment (in includes numerous factors such as the number of transactions, the cost of BTC, fees, cash logistics, rental expenses, etc.).