Users from a Telegram group which recently went viral on Twitter, have made millions on some meme coins.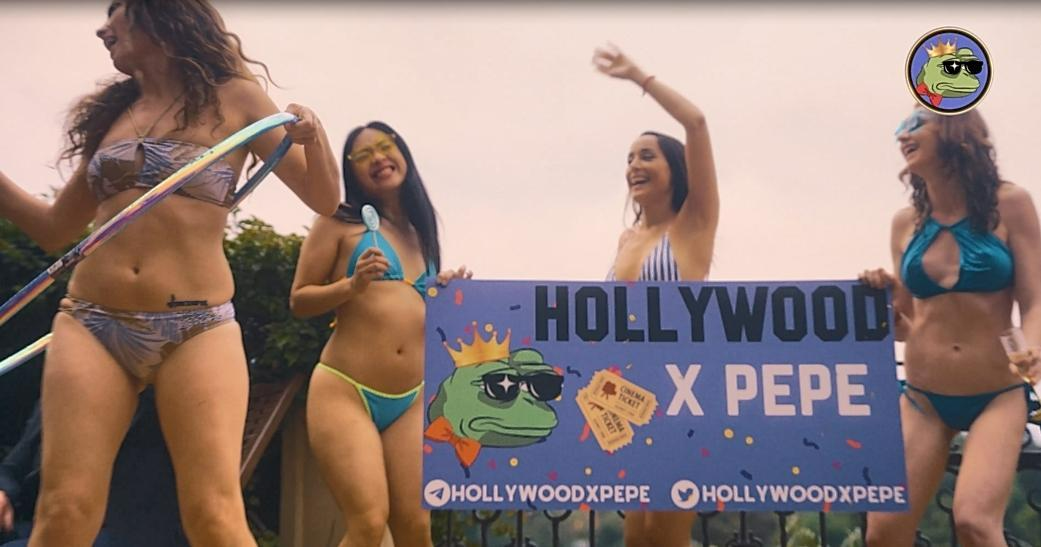 Image by hollywoodxpepe.com
Hollywood X PEPE (HXP) introduces novel memetic crypto
Hollywood X PEPE (HXP) is a meme token created in the heart of Hollywood, California. Developed by a team of professionals within the blockchain and entertainment industries, HXP aims to offer a unique blend of meme coin culture and Hollywood's engaging entertainment elements.
With a tokenomics strategy focusing on reflection, liquidity pool acquisition, and burn mechanism, HXP promotes long-term holding and sustains market liquidity. The project also aims to foster community engagement through activities that intertwine cryptocurrency and entertainment.
Attractive Price: Tokens during the presale phase are often available at a lower price compared to the launch price.
Community Membership: Early supporters will be part of the core HXP community, with potential access to exclusive events and activities.
Contribution to Growth: Presale participants can directly contribute to the project's growth, as funds raised are typically used for further development and marketing
Pepe Meme Coin Investors waiting for new products
PEPE found success by leveraging the popularity of internet culture, specifically memes, within the digital currency world. Named after the iconic frog character "Pepe," the token quickly resonated with a wide audience who found it fun and relatable.
PEPE capitalized on the ethos of decentralization and community participation intrinsic to cryptocurrencies. Its success is largely attributable to the strong community that formed around it, many of whom were engaged in creating and sharing Pepe-inspired content. This not only reinforced the community spirit but also served as a form of grassroots marketing.
You can join their social channels here but don't expect this presale to last long.
https://twitter.com/hollywoodxpepe