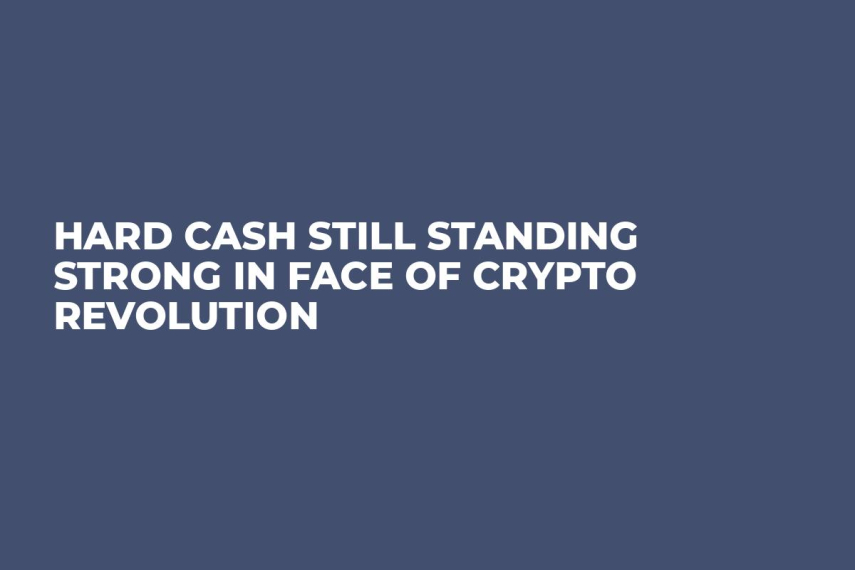 Cover image via U.Today
People are using all kinds of different payment methods today that are not cash, and while not all of them are cryptocurrencies, there is a belief that cold hard cash is becoming obsolete.
Cards, mobile phones or even facial recognition, as well as cryptocurrencies, are supposed to be challenging cash as a payment method, but according to Bank for International Settlements, this is not the case.
A closer look
The payment sector argues that because cash is falling out of favor, there is less need for ATMs. Payment options which include apps, cards and a multitude of digital options are supposed to be making the use of cashless necessary.
But, in the Bank for International Settlements' latest quarterly review, researchers took a closer look at whether cash is becoming a relic of the past.
"Some of the breathless commentary gives the impression that cash in the form of traditional notes and coins is going out of fashion fast," said Hyun Song Shin, the economic adviser and head of research.
"Despite all the technological improvements in payments in recent years, the use of good old-fashioned cash is still rising in most, though not all, advanced and emerging market economies."
According to the research, Cash circulation rose seven percent of GDP in 2000 to nine percent in 2016. However, some of the more developed countries have seen a dip, such as Sweden.
Rising options
While cash use is mostly rising, so is the use of cards, and at the same time, cryptocurrencies are also driving into the mainstream as an alternative.
"The resilience of cash as a social institution reminds us of the importance of understanding the economic functions of money, beyond just the innovations in technology," Shin said.
Still, debit and credit card payments are rising as well, from 13 percent of GDP in 2000 to 25 percent in 2016.