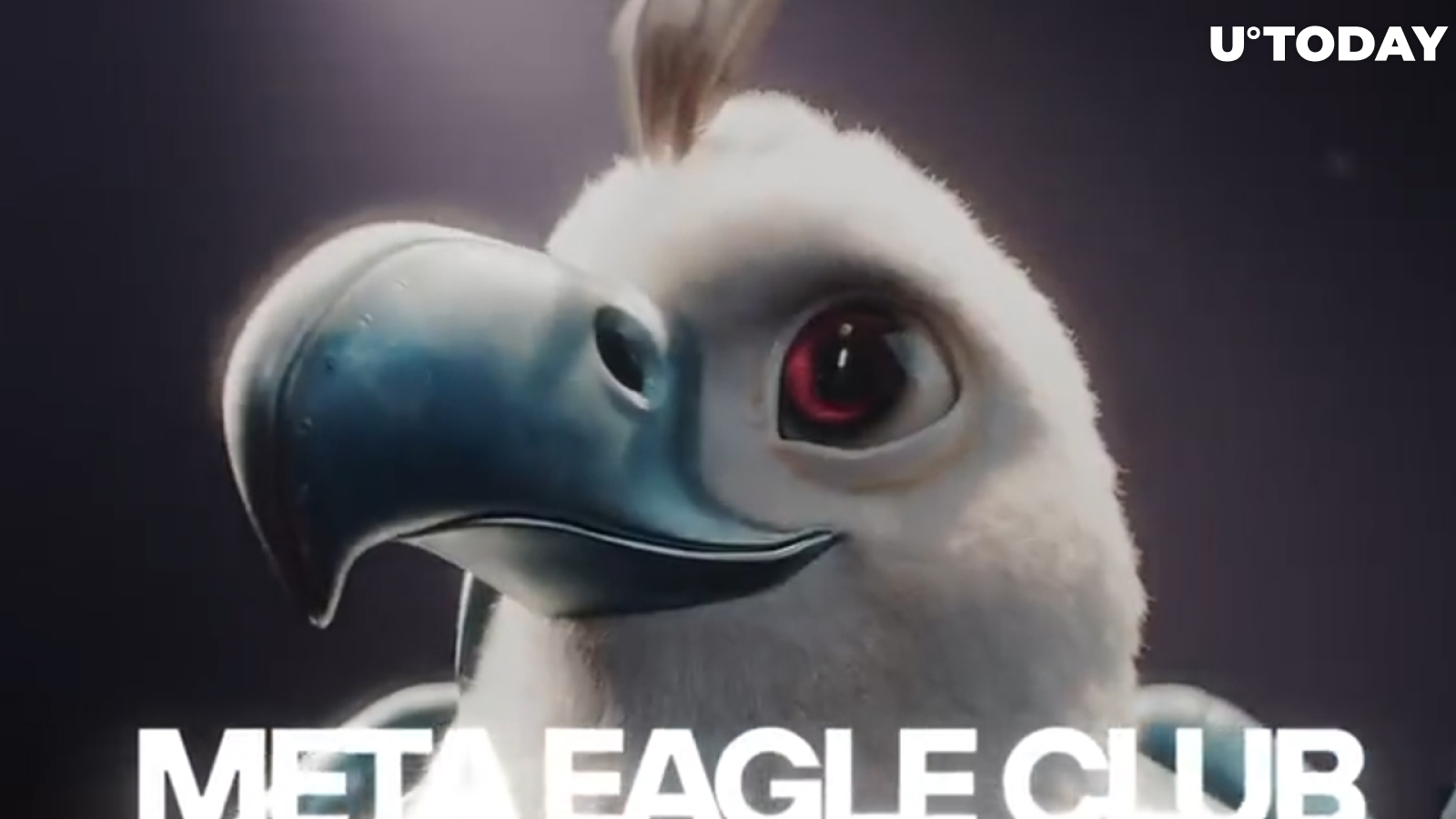 Cover image via twitter.com
One of the most popular and globally respected 3D NFT artists Gal Yosef is excited to announce his Meta Eagle Club NFT collection, which has already received the support of Eden Gallery—an internationally acclaimed gallery for high-tier artwork.
Gal Yosef is a highly respected and well-known name in the 3D art and NFT industries. He previously worked on such collections as Crypto Bulls Society, which sold out immediately after launch and brought more than $50 million worth of sales and market exchange. Later on, Yosef started working with celebrities like Justin Bieber, Steve Aoki and others. A specific one-of-a-kind piece was sold on Sotheby's for more than $200,000.
My eagles and I in Time Square!
My next NFT collection, minting soon.#nft #nftart #art #artist #3d #creative #NFTCommunity #Metaverse #animation #TimesSquare #billboard pic.twitter.com/TGVWDKJsVp

— Gal Yosef (@GalyArtist) January 27, 2022
Numerous experts consider Yosef to be one of the most influential artists in the 3D NFT art industry, which acts in favor of the upcoming Meta Eagle Club NFT collection launch. The collection will feature pieces of art in a life-like cartoon style.
The collaboration with Eden Gallery is a crucial point for the NFT industry in general. The partnership will bring a new vision to NFT art through the Meta Eagle Club and their combined curation skills.
The first installment of a series of Yosef's own collection, Meta Eagle Club will feature a new digital world called Galyverse. The collection will include 12,000 eagle avatars. As Yosef himself suggests, he was searching for a character that could portray a charismatic avatar that would be inspiring to others. In addition to it, the eagle symbolizes freedom in many cultures, which is why the choice was obvious.
The eagle has landed.
Meta Eagle Club, minting soon.#nft #nftart #NFTCommunity #art #artist #eagle #animation #3d #cgi pic.twitter.com/ppyiaADdsv

— Gal Yosef (@GalyArtist) January 26, 2022
The Meta Eagle Club is looking forward to creating physical gallery events and providing evolving artistic vision. Additionally, Eagle Club is going to deliver physical artwork to Eagle avatar owners to support collectors.
Collectors will also be provided with rewards, such as VIP flights around the globe and aviation-related experiences.