In a significant move today, Ethereum's visionary founder, Vitalik Buterin, transferred 600 ETH, equivalent to a staggering $1 million, to a deposit on the prominent crypto exchange, Coinbase. The action, revealed by crypto analytics platform PeckShiedAlert, has triggered a flurry of speculation across the crypto community.
vitalik.eth repaid 251K $RAI on #Maker and withdrew 1,000 $ETH($1.67M) yesterday.

Then deposited 600 $ETH($1M) to #Coinbase 5 hrs ago.https://t.co/pw8ekIYSs1 pic.twitter.com/rkJo42OSlq

— Lookonchain (@lookonchain) August 21, 2023
Adding depth to the narrative, esteemed on-chain tracker Lookonchain offers insights into Buterin's recent activities. According to their comprehensive analysis, Buterin embarked on a strategic financial maneuver. He began by settling his 251,000 RAI loan on the Maker protocol, followed by withdrawing 1,000 ETH. Notably, today's 600 ETH transfer to Coinbase constitutes a part of this larger series of transactions.
Sell signal or strategic play?
Despite his track record as a pioneering figure in the blockchain realm, this event has cast a shadow of uncertainty. Crypto enthusiasts have widely interpreted Buterin's actions as a possible harbinger of an impending downturn.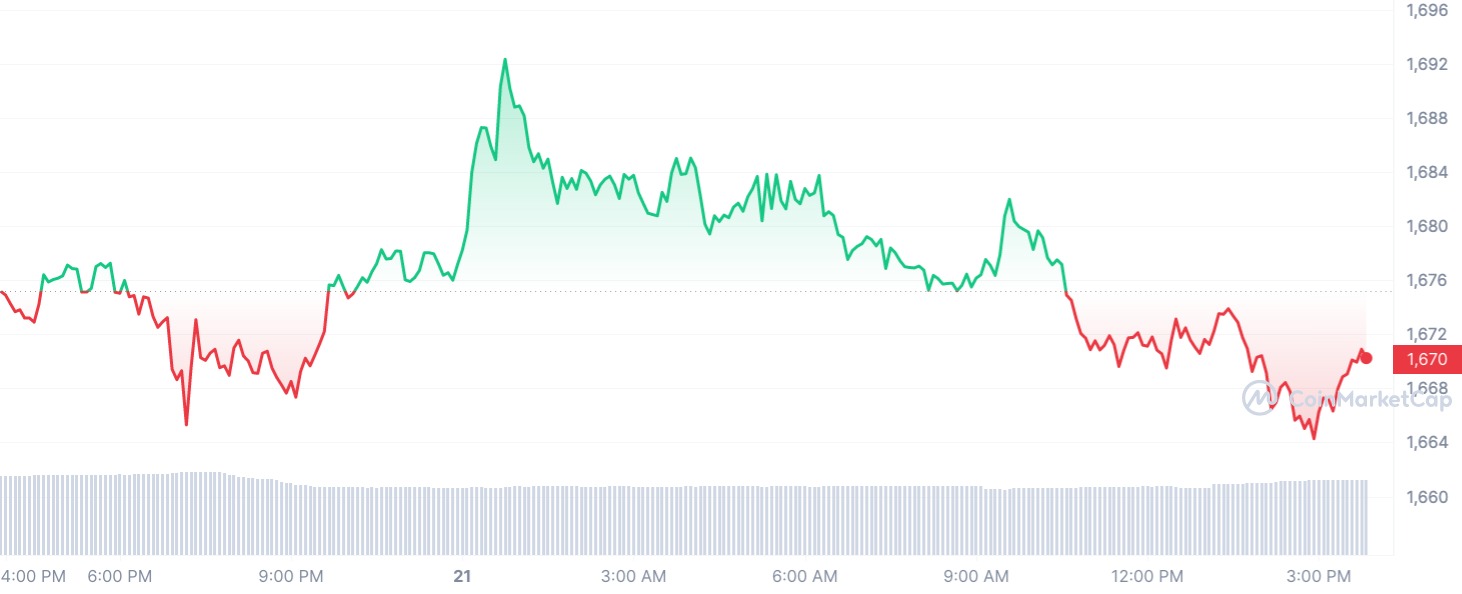 Historically, insider selling or significant figures divesting from projects has been associated with an anticipation of market contractions. The Ethereum market, which has witnessed a downward trajectory since the start of today's trading session, has found itself under additional strain due to Buterin's recent move.
Amid the speculation and market ripples, it is worth noting that Buterin's primary wallet, cryptically named "vitalik.eth," maintains a holding of 3,935 Ethereum tokens, a stash valued at an impressive $6.57 million. This intriguing development leaves enthusiasts grappling with a pivotal question: does the transfer signal a step in the face of potential market shifts, or is it merely a strategic financial maneuver within Buterin's broader vision?