In an unexpected development, Whale Alert, a renowned blockchain tracking platform, has unveiled that a long-dormant pre-mine Ethereum address, which lay asleep for a staggering 8.1 years, has been reactivated. The address, previously containing 191 Ethereum tokens with a valuation of approximately $317,724, has sprung to life, sending ripples of intrigue across the crypto space.
💤 A dormant pre-mine address containing 191 #ETH (317,724 USD) has just been activated after 8.1 years!https://t.co/VJ7RgTzxz3

— Whale Alert (@whale_alert) August 19, 2023
Pre-mining is the practice of mining and distributing cryptocurrencies prior to their official launch. The resurgence of this sleeping whale address marks a rare event, one that last occurred nearly three weeks ago at the close of July. A case in point, an Ethereum ICO participant, who had maintained silence for eight years, orchestrated a substantial transfer of 641 ETH, currently valued at around $1.07 million.
Major bear alert
The crypto community remains divided over the significance of these reawakenings. The prevailing sentiment suggests that the resurgence may portend bearish market trends. This belief has garnered support from recent historical trends. For instance, following the previous instance of a similar whale reactivation in July, the ETH price plummeted by a staggering 20.42%.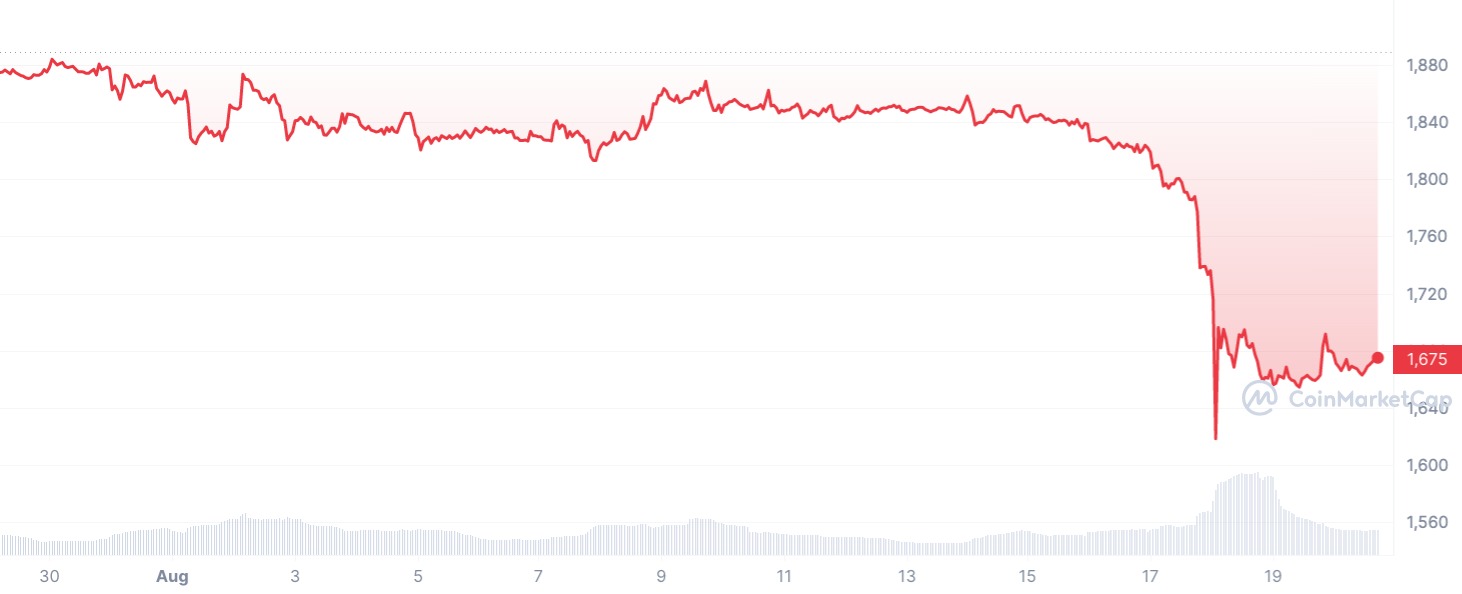 The skeptics' position finds further validation in the months spanning from May to mid-July, during which weekly awakenings of such dormant wallets precipitated a 17.3% decline in the ETH price.
As the awakened whale navigates the current market landscape, the community should brace for potential fluctuations. All eyes are now fixated on the awakening whale and the cryptic tides it might usher in.
In this ever-evolving narrative of crypto trends, the reanimation of a pre-mine Ethereum whale after nearly a decade serves as a poignant reminder of the intricate interplay between early investors, market sentiment and the pulse of digital assets.