The crypto ecosystem is still struggling to get off its feet after a tumultuous trailing seven-day period that saw over $1 billion removed from the industry through liquidations. At the time of writing, the combined crypto market cap is still stagnating at $1.05 trillion, with hopes for revival now hinging on top altcoins like Dogecoin (DOGE), with known volatility and price swings.
Dogecoin is one of the altcoins whose buying momentum has fueled a minor upswing in its price in the past 24 hours. The meme coin is changing hands at a price of $0.06312 after recording a slight jump of 2%.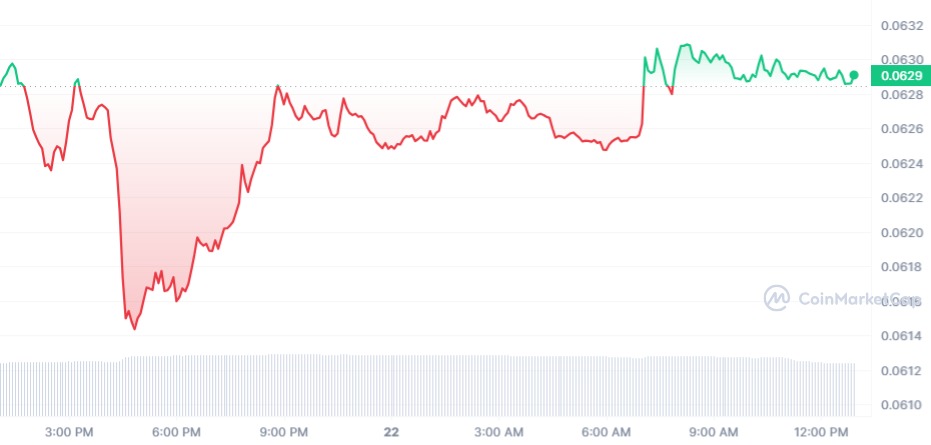 Undoubtedly, the anticipation being nursed by some members of the Doge army that the premier meme coin can fuel the next rally in the market appears far-fetched, as the only trigger for the coin is Elon Musk, who appears to care less about Dogecoin in recent times.
While a tweet from Musk, based on prior records, can fuel the expected rally of Dogecoin and by extension the broader market, the odds of that happening is low as the X app owner is more spontaneous with his engagements in crypto.
Other probable market triggers
With more than 9,000 digital currencies trading on exchanges today, each has its own ecosystem and fundamentals that can equally help in shaping the broader market sentiment and momentum. The industry is, however, highly keen on two key subjects, including Bitcoin spot ETF approval from the U.S. SEC and the ongoing Ripple and Coinbase lawsuits.
Each of these events has a connection with the SEC and, as such, on the regulatory landscape governing digital currency administration in the United States. Each step in the Ripple v. SEC lawsuit will increase positivity and a show win for the crypto market, which will have a bullish upside in the near to long term.