In a sudden surge, the price of Dogecoin (DOGE) experienced a vertical rise of 3% today, shooting up from $0.07 to $0.073 per DOGE in just one minute. The catalyst behind this explosive price action? None other than Elon Musk, the enigmatic billionaire and notable figurehead of Tesla, SpaceX and Twitter.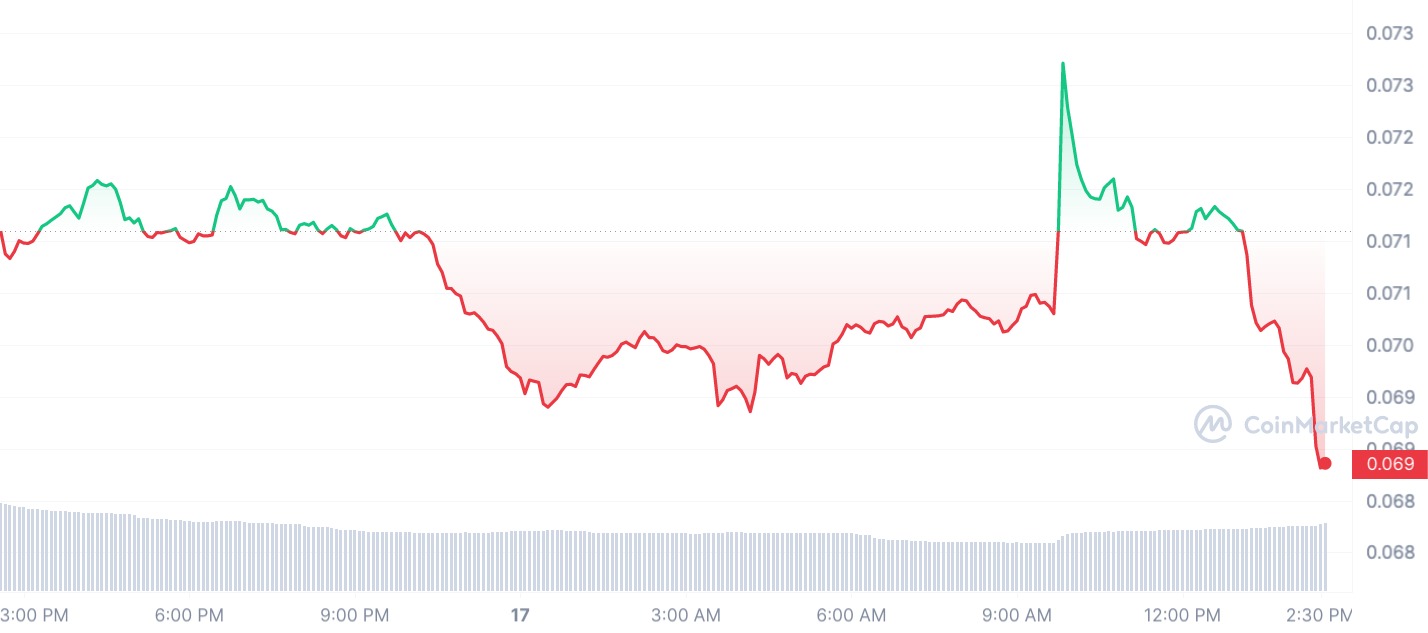 Renowned for his playful interactions with the crypto community, Musk responded to a question on Twitter about his preference for cats or dogs with a simple yet impactful answer: "Doges." This seemingly innocuous response was enough to ignite a sharp pump in the price of the eponymous token.
Doges

— Elon Musk (@elonmusk) July 17, 2023
Almost instantaneously, large volumes of trades flooded the DOGE market, triggered by what seems to be automated buying bots meticulously programmed to seize any mention of Dogecoin by the self-proclaimed "Dogefather" himself, Elon Musk.
However, the pump proved to be short-lived. Merely a minute after the vertical candle appeared on the DOGE price chart, it deflated just as rapidly. Astonishingly, a mere three hours following the tweet, the price of Dogecoin plummeted by over 5% at one point, effectively eradicating the entire pump and leaving the token a couple of percentage points lower.
Too simple
This unexpected reversal of events may serve as a cautionary tale, suggesting that attempting to trade Dogecoin based on Musk's tweets or news is an exercise in futility. The patterns that emerge from such trades are all too predictable, making it increasingly likely that one would end up in the negative rather than profitably competing with lightning-fast trading bots, which effortlessly exploit such trends.