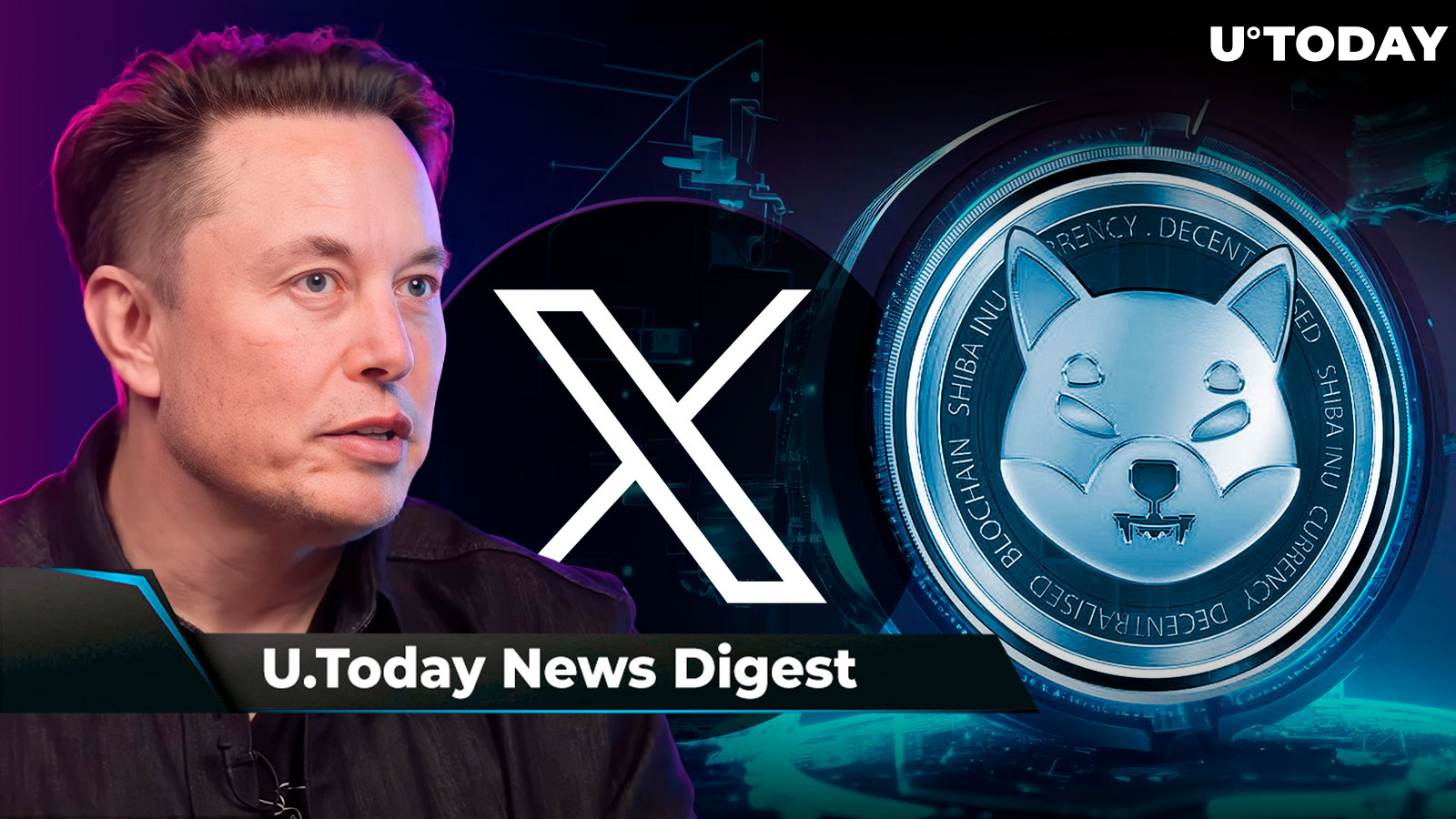 Cover image via www.youtube.com
U.Today presents the top three new stories over the past day.
Elon Musk teases next big X update in chat with Dogecoin (DOGE) designer
Elon Musk, CEO and owner of X (formerly Twitter), recently had an exchange with DogeDesigner (@cb_doge), a prominent member of the Dogecoin team. During their casual chat, Musk gave his followers a hint about the platform's upcoming update. It all started with DogeDesigner suggesting that X remove the birdhouse icon, which now represents the home page. Musk promptly responded to this suggestion, saying, "We will." Such an update does not come as a surprise, considering the persistence with which the centibillionaire is removing everything associated with what X once was.
'Rich Dad Poor Dad' author Kiyosaki reveals true wealth secret formula
In a recent X post, Robert Kiyosaki, renowned financial expert and author of "Rich Dad Poor Dad" best-selling book, shared a piece of wisdom with his followers as the new week started. Kiyosaki recalled his life experience, writing that he has been "a winner and a loser" many times, as well as "rich and poor," feeling sorry for himself at his "pity party." The secret to success, according to the expert, lies in the ability to turn pity into personal power. Once you do this, your true wealth, health and prosperity comes forth. Kiyosaki has other wealth-building tools as well: previously, he advocated for gold and silver, calling them "God's money," as well as expressed his support for Bitcoin, considering it the "people's money."
Mysterious Shiba Inu (SHIB) trillionaire emerges with jaw-dropping $33.6 million fortune
The Shiba Inu ecosystem has recently witnessed the emergence of an enigmatic player, with his or her holdings valued at $33.6 million, or 4.596 trillion in SHIB equivalent. The wallet of this mysterious figure stands out as it does not hold any other cryptocurrencies but SHIB. Moreover, according to Etherscan data, it has no connections to any known crypto addresses. The only interaction it has had is with another undisclosed wallet, which transferred the trillions of SHIB tokens. At the moment, this wallet is the 25th largest holder of Shiba Inu tokens.