In a recent Twitter thread, Negentropic, the account belonging to Glassnode co-founders Yann Allemann and Jan Happel, made an intriguing observation about the relationship between the Nasdaq-100 index (NDX) and Bitcoin (BTC). According to the tweet, historical data suggests that whenever the NDX experiences a slowdown like now, crypto tends to take off, signaling a rotation into higher-risk assets.
Renowned crypto analyst Chris Burniske, formerly leading the crypto division at ARK Invest, also weighed in on the discussion. Burniske echoed Negentropic's observation and expanded on the potential sequence of high-risk asset rotation, stating that it could involve a movement from NDX to Bitcoin, Ethereum (ETH), Solana (SOL), Dogecoin (DOGE) and, at last, NFTs.
Dogecoin (DOGE) price review
Recently, DOGE has been experiencing a decline in value, reaching its lowest point since June 2022 at $0.0623 per DOGE. If the ongoing downturn in the crypto market continues, DOGE's price could face a significant test. The critical level to watch is $0.048, which represents the lower limit of the current price range in which DOGE has been hovering. Should DOGE breach this crucial support level, it would reach its two-year lows.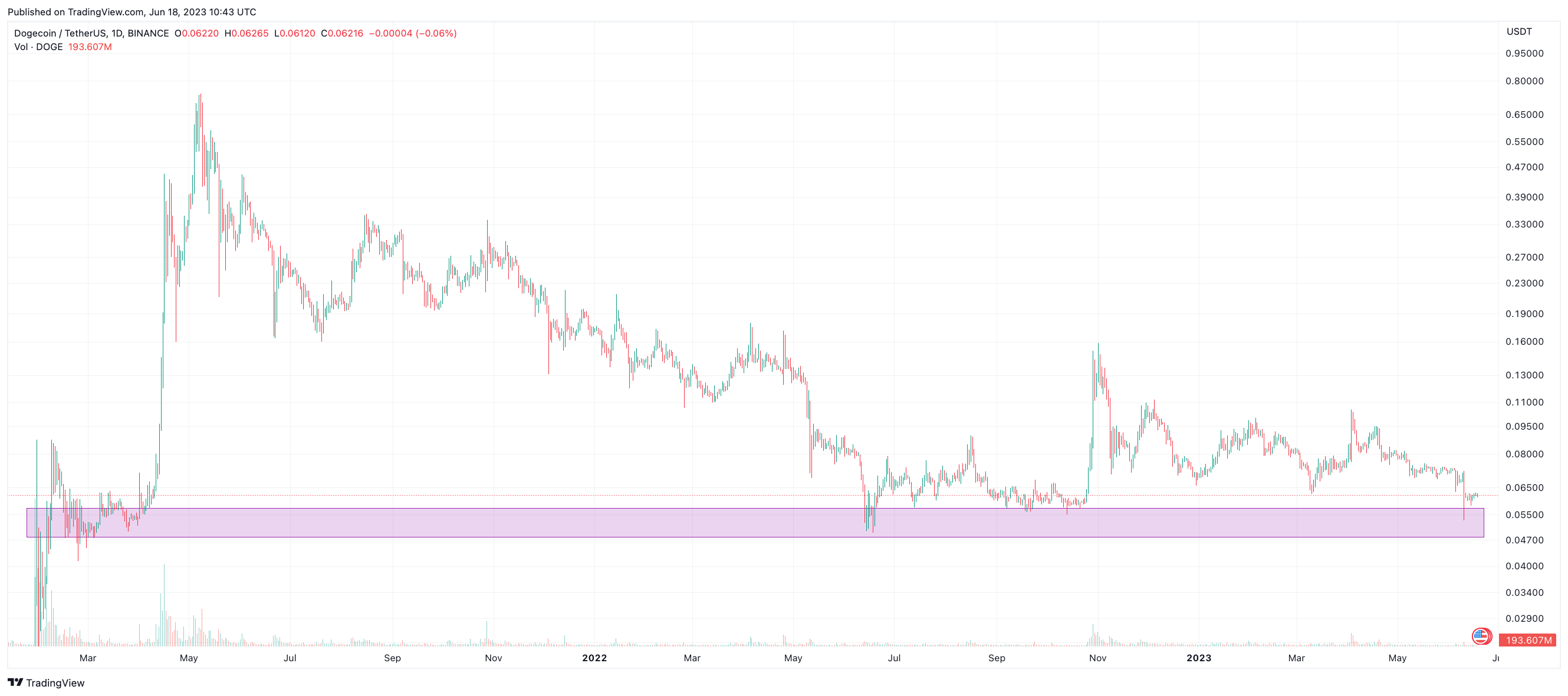 On the one hand, Dogecoin has room to fall, even after almost two months of non-stop decline. On the other hand, it would be too easy and obvious for the price to plunge there right now. Therefore, a rebound that gives new hope and then a brutal crash that destroys deposits of over-optimistic investors would be more in the spirit of the crypto market.
All in all, the coming weeks will prove crucial for DOGE holders.