"Could the surge in cryptocurrency activity be linked to the slowdown of Nasdaq?" This question is at the heart of recent observations by esteemed crypto analysts Chris Burniske and Glassnode co-founder Yann Allemann.
Burniske recently tweeted an intriguing insight, noting that crypto often gets a boost after Nasdaq (NDX) stalls. This trend suggests that investors may be rotating their funds into higher-risk assets, namely cryptocurrencies, during periods of slow Nasdaq performance.
Allemann has tracked this trend back to 2019. He noted that it took the Nasdaq-100 186 days to reclaim the 7,600 level, a marker associated with prerecession fears.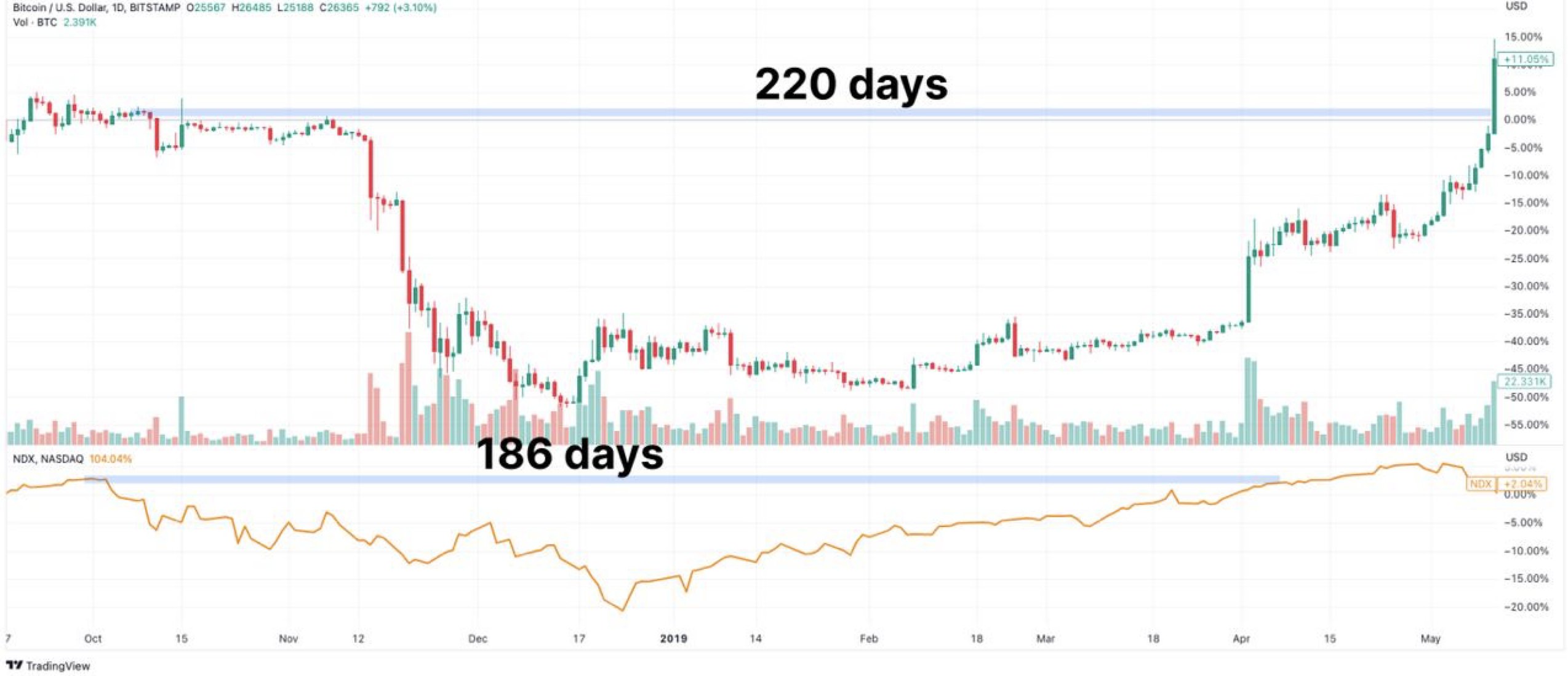 In contrast, Bitcoin, the largest and most well-known cryptocurrency, took around 220 days to reach the $6,500 level. But once Bitcoin started climbing, it outperformed the Nasdaq by a considerable margin, according to Allemann's data.
Burniske proposed a potential high-risk "waterfall," a movement of investments from Nasdaq to Bitcoin, and then to other digital assets like Ethereum (ETH), Solana (SOL), Dogecoin (DOGE) and non-fungible tokens (NFTs).
This hypothetical progression would see investors moving their money into increasingly speculative and volatile assets.
This trend appears to be holding up in the current market. Allemann pointed out that Nasdaq is currently sitting at its April 2022 levels, taking a whopping 445 days to get there. In contrast, Bitcoin has significantly decoupled. If history is any guide, this could signal that Bitcoin, and potentially other cryptocurrencies, are on the verge of a significant upswing as investors look for higher-risk, higher-reward opportunities.