Crypto Awards: First Honest Rating of Crypto Projects, Companies & Persons
Event details
Location:

Dates:

Fri, 01/01/2021 - Mon, 11/01/2021

Website

https://cryptoawards.com/

Price: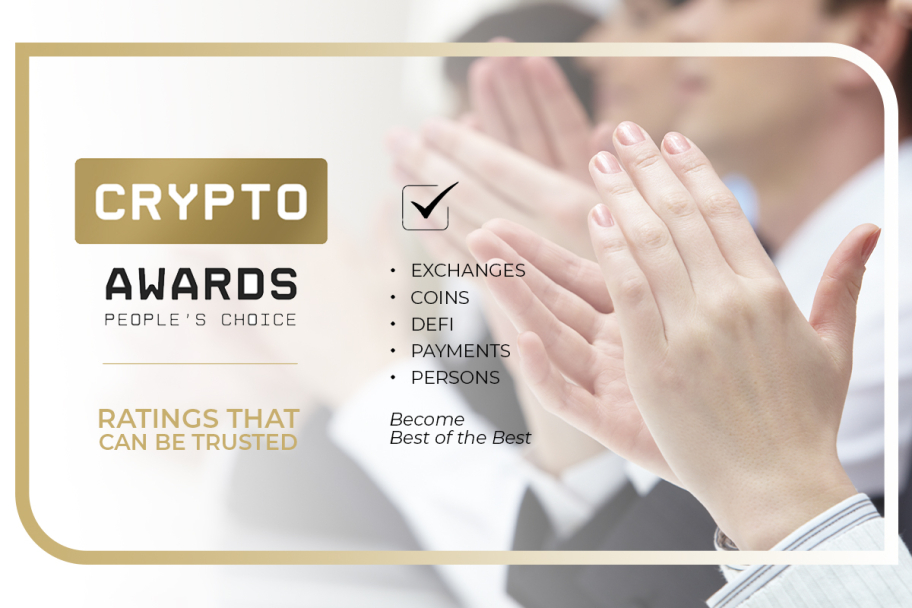 Cover image via U.Today
CRYPTO AWARDS - ranking where each nominee is competing for the honour to be named the Best of the Best. Such ratings can help to select the most reliable projects and companies for a safe investment.
88 nominations created by market experts
246 companies competing in the ratings
32 countries in which this ranking is live
2951 reliable feedback from real people
How it works
1. Register for the awards
Project, company, exchange or person. Filling in your profile information will take no longer than 5 minutes.
2. Join the nominations
Each nominee may participate in an unlimited number of nominations.
3. Get more points
Receive and respond to users' feedback, invite more people to vote.
4. Win
Get the most points to become a winner and take the award.
The winners will be awarded at Blockchain Fest 2021!
More information: https://cryptoawards.com/
Advertisement
Top
Crypto
News
in
Your
Mailbox
Top
Crypto
News
in
Your
Mailbox