CONF3RENCE | Dortmund, Germany, May 15-16, 2024
Event details
Location:

Event place

Signal Iduna Park, Dortmund, Germany

Dates:

Wed, 05/15/2024 - Thu, 05/16/2024

Website

https://conf3rence.com/

Price: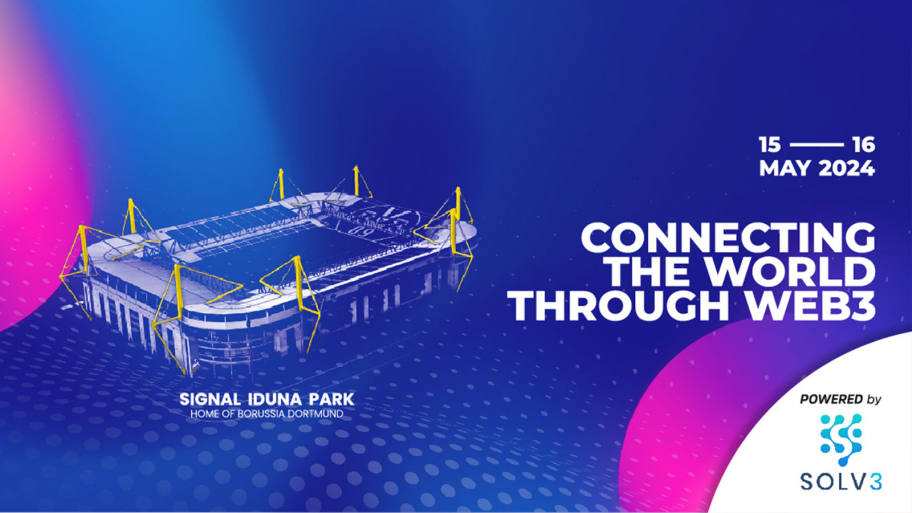 Cover image via U.Today
At the CONF3RENCE on May 15th and 16th, 2024, the brightest minds and most forward-thinking companies from the fields of Blockchain, Web3, Cryptocurrencies, NFTs, Metaverse, and AI will come together.
This event is dedicated to exploring the dynamic convergence of traditional business sectors with the revolutionary Web3 and AI ecosystems. Top-tier enthusiasts will contribute with their ideas, innovations, and visions for the future.
The CONF3RENCE bridges the gap between traditional business and Web3, combining the best of both worlds.
Why attend CONF3RENCE?
Attending CONF3RENCE gives you access to a selected group of Web3 pioneers, builders and disruptors. The valuable insights you will gain from our keynotes, panels, networking and exhibits will equip you for the opportunities Web3 presents.

We aim to establish a productive level of discussions and networking, catering to the respective needs. Our goal is for profound discussions to arise by bringing both worlds together and for all visitors to take something tangible home.
Stay ahead of the ball – the future is yours to shape!
Website: https://conf3rence.com/
Advertisement
Top
Crypto
News
in
Your
Mailbox
Top
Crypto
News
in
Your
Mailbox