After reaching the historical lowest lows, Vechain has made an unexpected move – it has risen by 100% overnight on June 24, confusing the entire crypto community. Happiness didn't last long: it retraced back, losing over 20% of its cost. What to expect from one of the most unpredictable cryptocurrencies in the world? Time to read Vechain price forecasts from TradingView users: they seem to know the answers.
Falling wedge is forming again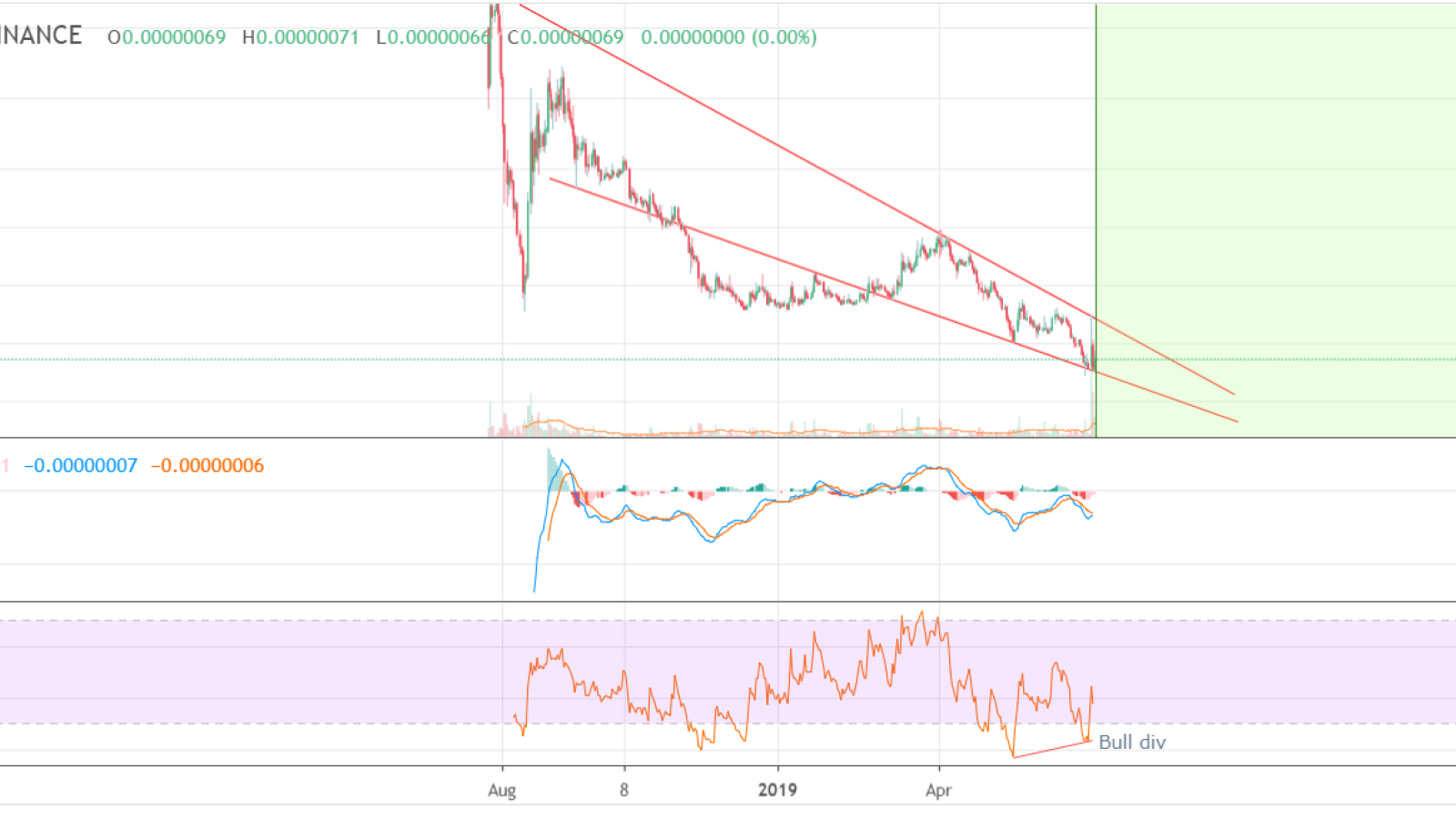 VET keeps falling: it lost 12%, then 10% more. Clearly, VET is trading in a huge falling wedge, which is quickly becoming very narrow.
However, there's good news: A bull div has formed, thanks to the retrace from the Walmart pump (Reminder: At Walmart, Vechain, PwC announcement of food safety tracking the foods that Walmart sells in China. Now Vechain is providing them blockchain technology).
It might bounce around in the wedge for a little longer. Eventually, it will break out on the upside. There's too much bullish FA for it not to. However, this is a long term idea that will play out over months.
Channel is narrowing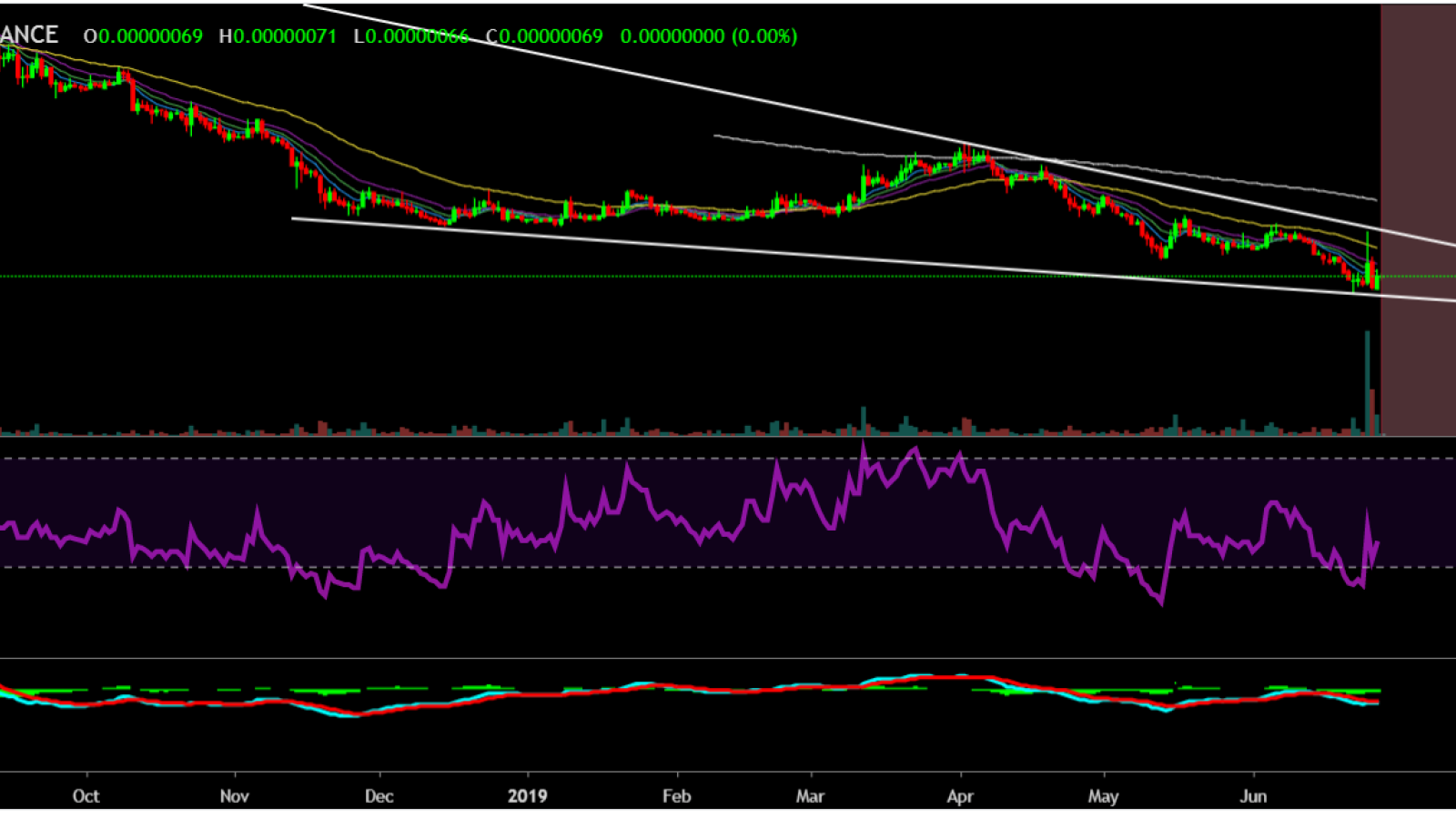 This price chart reminds of the previous one. VeChain looks like it's now in a fifth wave ending diagonal. Gradually, it will break upwards within the next month and explode! Now, you can simply wait and accumulate the currency.
How to trade Vechain?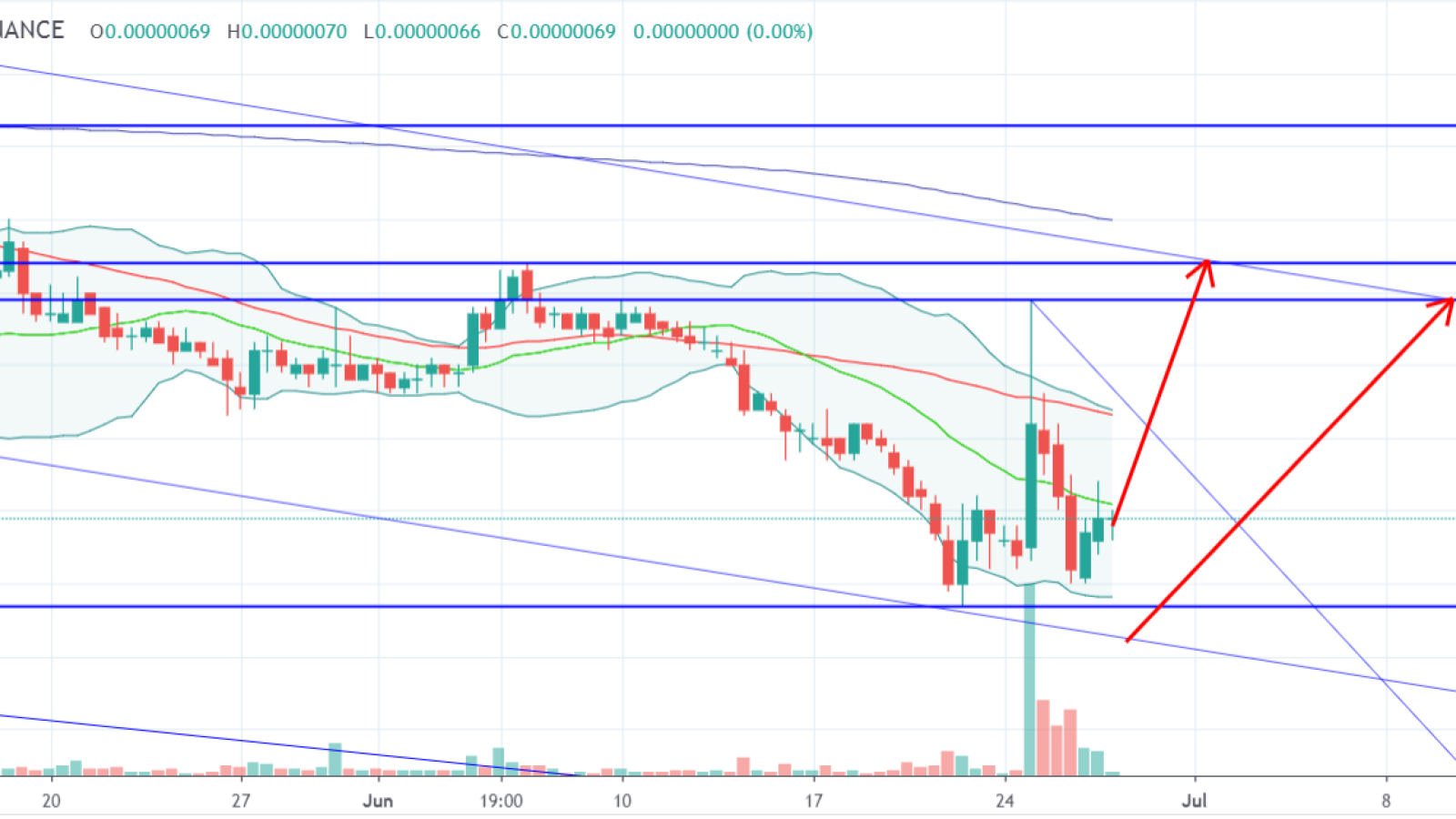 Even though Vechain looks bad, that means a great trading opportunity for us. So, how to reap maximum profits from it?
Accumulate: 65-70 satoshi
Sellzone: 80-90-100 satoshi
Holdzone: 123-143-174-272 satoshi
Stoploss: Under 65 satoshi
Buyback: 50-55 satoshi
Please, note that this is a long-term trading strategy that might stay relevant within months!
One more short is coming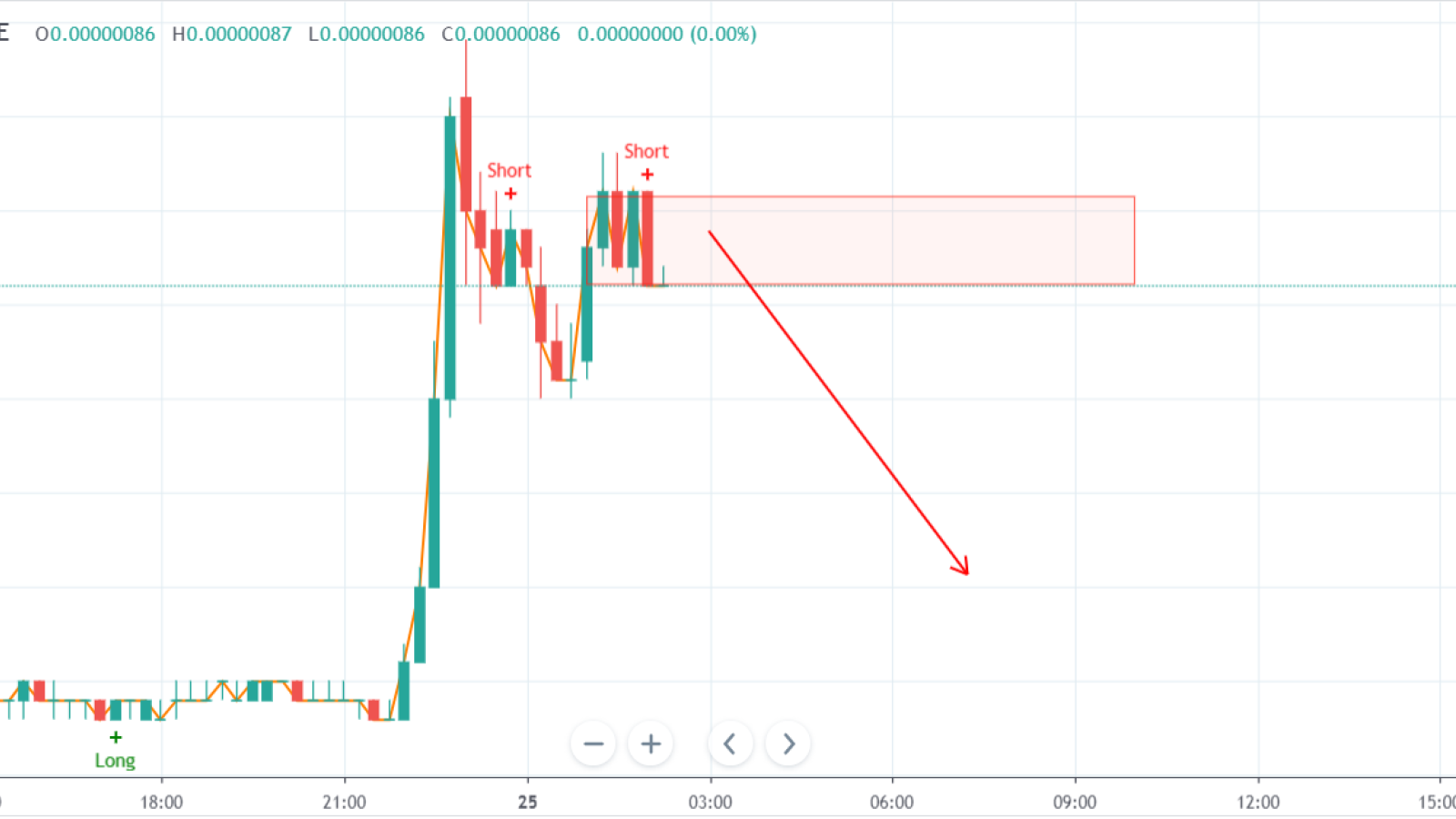 Still doubt whether you should trade Vechain? Here's a short-term prediction: look at the chart and decide when to buy some VET and get short-term profits. There's one more chance to invest and enjoy up to 30% profits!
Final thoughts
Judging by the VET price predictions published in June 2019, Vechain, like the rest of the coins, has been in a strong accumulation area. RSI was in a downtrend slightly below 50, but suddenly switched and all alts started to pump.
More shorts are coming, so you can buy VET at new lows – don't miss this chance. It's dirt cheap right now, at levels around 68 satoshi. Eventually, it might recover if Bitcoin doesn't flop on us.
We all wait to see how China reacts to these mining bans, crypto bans, etc. since VET is Chinese. Neo already has started the pump, so Vechain might be next and follow its path. Vechain had a very big amount of good news and releases recently, so now that the big movements have begun, the situation on the market might be changing strikingly fast, meaning you need to keep tabs and adjust quickly.
Vechain (VET) price charts by TradingView