On Friday, June 21, Bitcoin finally managed to get over the 10,000 mark and at press time is trading over $10,700, as per CoinMarketCap.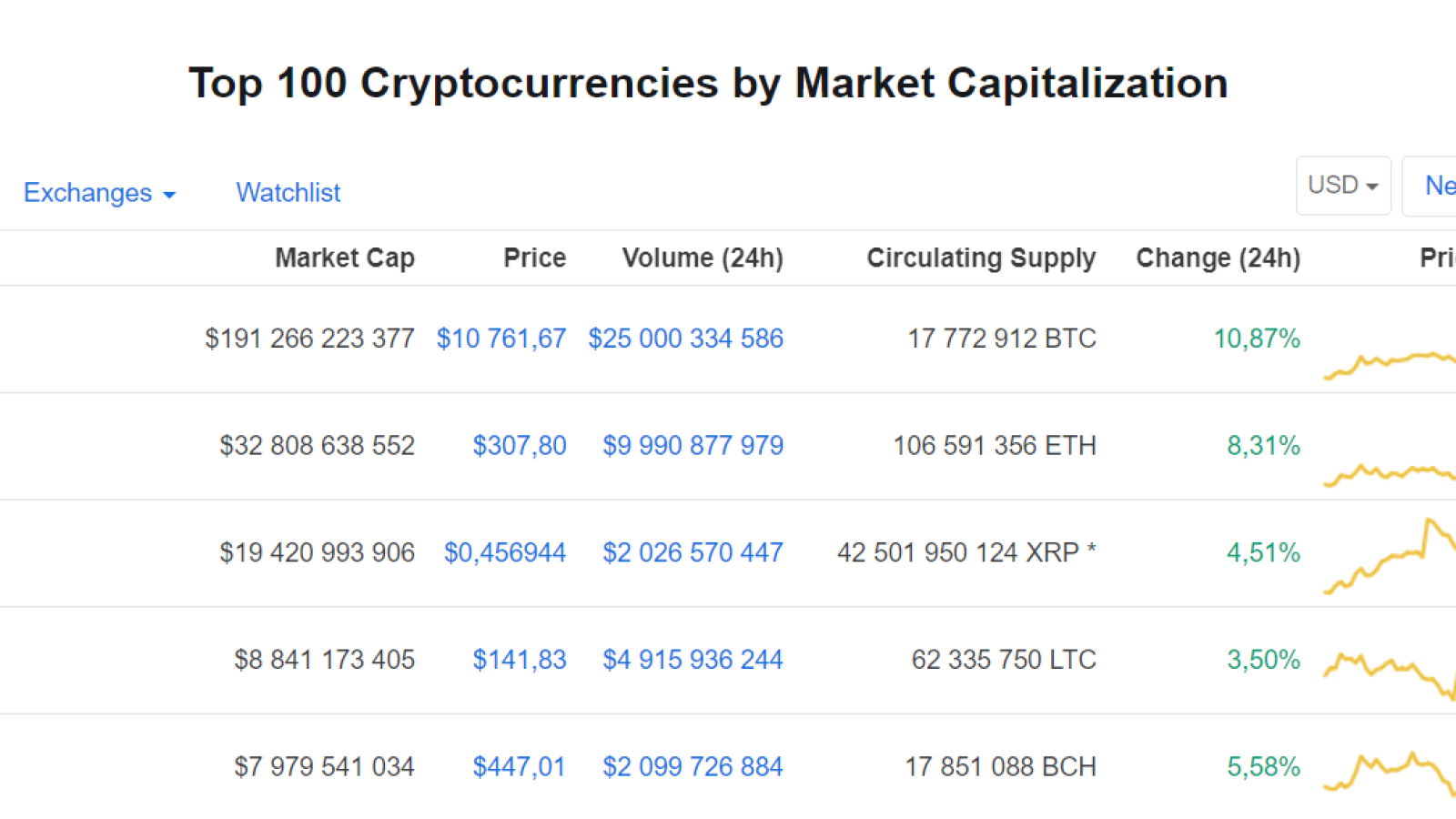 Highest price mark since March 2018
About 7.30 p.m. EDT on Friday, Bitcoin price got over the crucial psychological level of $10,000 and then kept growing higher, having got slightly over $10,700 by now.
For several months now, Bitcoin has been moved by a powerful rising trend and by now it has spiked by over 230 percent after hitting a price slightly over $3,000 in December 2019.
As per a recent Forbes piece, analysts believe that the momentum for Bitcoin has most likely come from the strong market sentiment, news coverage by media which was rather optimistic and the announced Facebook's Libra coin.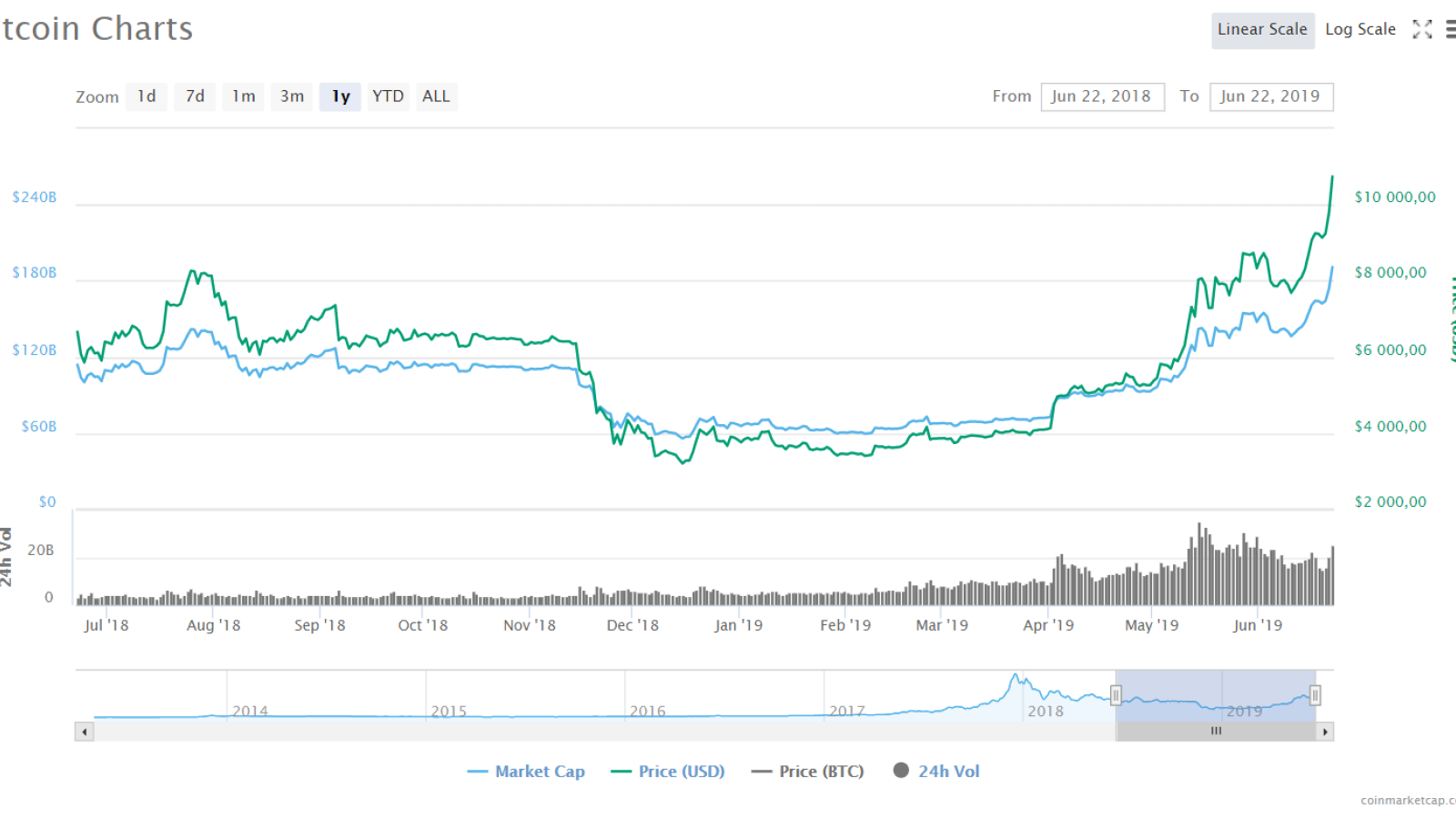 The effect of Libra's announcement
Many hedge fund managers cited by Forbes believe that the recent announcement of the Libra coin by Facebook has played a major role in the current Bitcoin price bull run.
They reckon that the news of the upcoming Libra release has made Bitcoin and crypto legitimate in the eyes of a whole lot of new investors. An ex-hedge fund manager, Chris Keshian said:
Facebook's Libra has legitimized crypto for many investors, causing increased focus on the asset class of late.
David Martin, a chief investor at Blockforce Capital, believes that news media started an active coverage of Libra since Tuesday, when calibra.com website was launched and everyone was able to read the white paper of the new coin.
Up towards $15,000?
As U.Today reported earlier, many prominent figures in the crypto sphere are expecting Bitcoin price to surge on to $15,000 (and some even name the figure $20,000) taken upwards by FOMO, should it surpass the $10,000 level.
Among them are Tyler Winklevoss and the Fundstrat CEO Tom Lee.