While Bitcoin keeps making small moves, altcoins seem to accumulate strength and get stronger day by day. Traders keep guessing: when will the king of crypto recover from the bearish trend and start retesting $8.5K support again? Let's see what TradingView experts think about it and read their BTC price predictions.
It's not time yet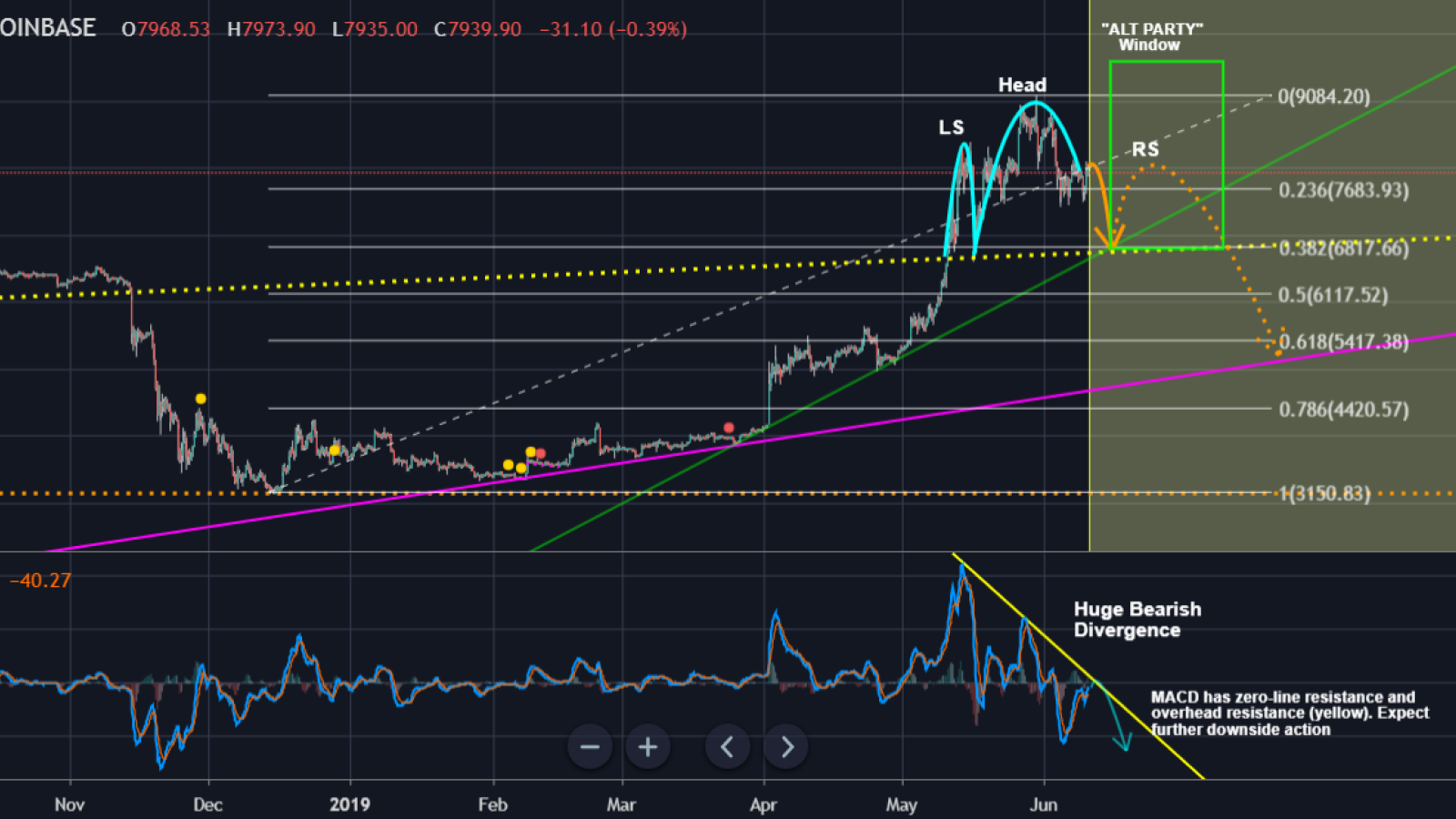 Taking a look at the 4-hour BTC chart, you can see the journey Bitcoin has taken since its lows in December. Since that time, it has been primarily the BTC party as Bitcoin has gained 3x in 6-7 months. However, that party is slowly coming to an end and the altcoins, which are at all-time lows, are starting to show signs of life and go their own way.
A lot of traders have seen the Head and Shoulders pattern forming. It's actually a head and shoulders within a head and shoulders. A huge bearish divergence can be seen on the MACD. BTC should test the neckline around $6,800-7,000 and have a weaker bounce forming the right shoulder. With a ~$2,400 head height, we can get the target price of around $5,500, which would take us back to the uptrend that started this whole run. It would also hit the .618 Fib retracement mark. That's a healthy correction from the May high and would be a great spot for the bulls to take control again.
We have a similar situation to the bull run of 2017 on our hands here: several months of Bitcoin growth, followed by one crazy month of alts. With many alt coins at all-time lows and Bitcoin dominance so high, the prices are just too attractive for Bitcoin holders to resist. BTC will flow to the alts, giving them life, and we could see some serious gains in the altcoins. That will be during the formation of the right shoulder.
$7K is the bottomm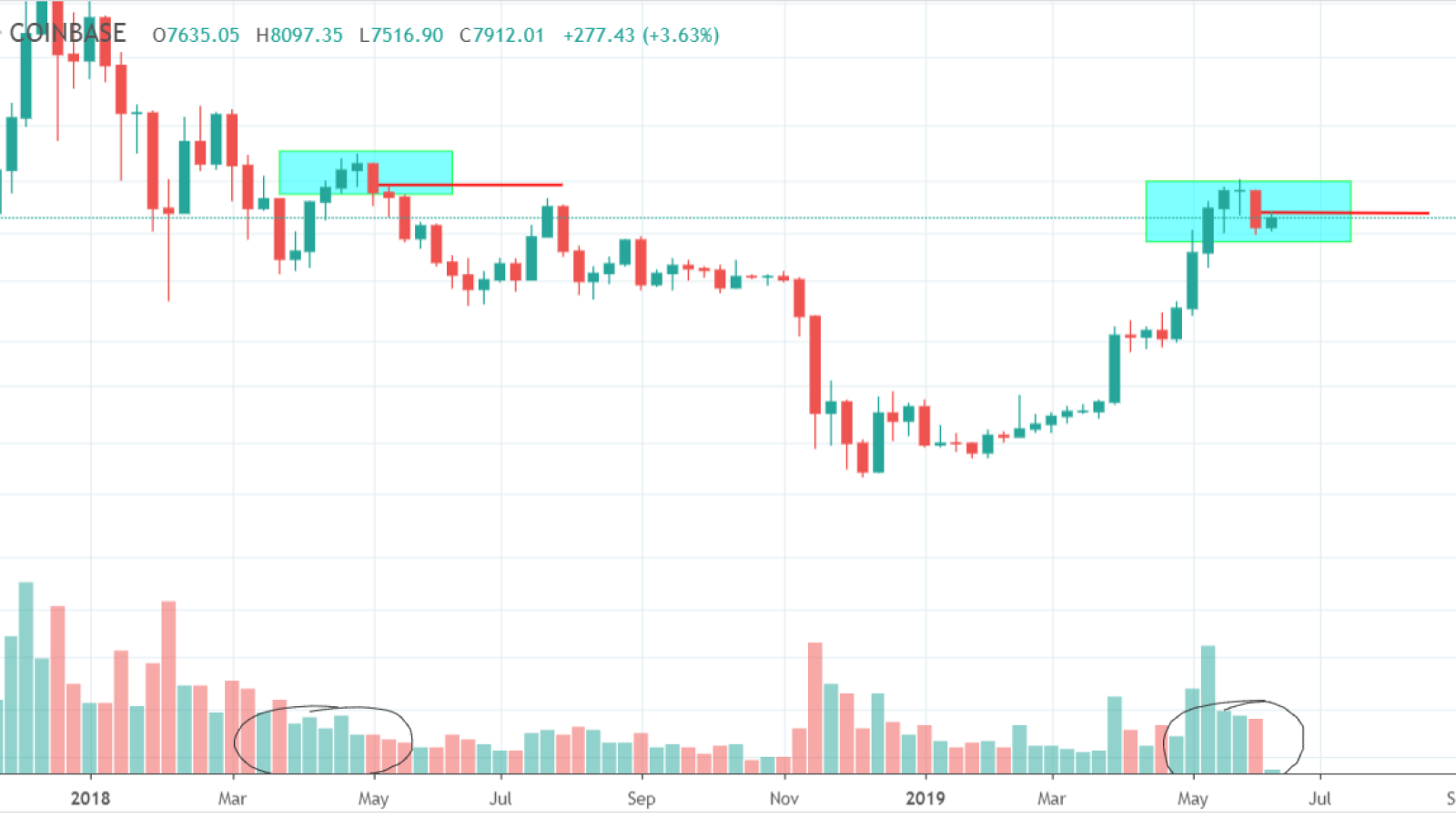 According to Coingurruu, we have the "Evening Star Doji" pattern with very similar volume profiles. If the pattern continues, we should see a slow bleed making a lower low over the course of the new few days, followed by a bounce forming a higher low.
After confirmation of the Evening star doji, this current weekly candle should backtest the 3rd confirmation red candle from last week, at least half of it. That was now completed with a retest of $8,100 earlier today. Take a look at the daily chart as well: if the pattern continues, this is as high as we will go before making a lower low. Currently, bets are on short.
Targeting $7,060 for the new local bottom with a strong bounce to $7,750 is where we should be shorting.
Dump & Pump pattern signals a new fall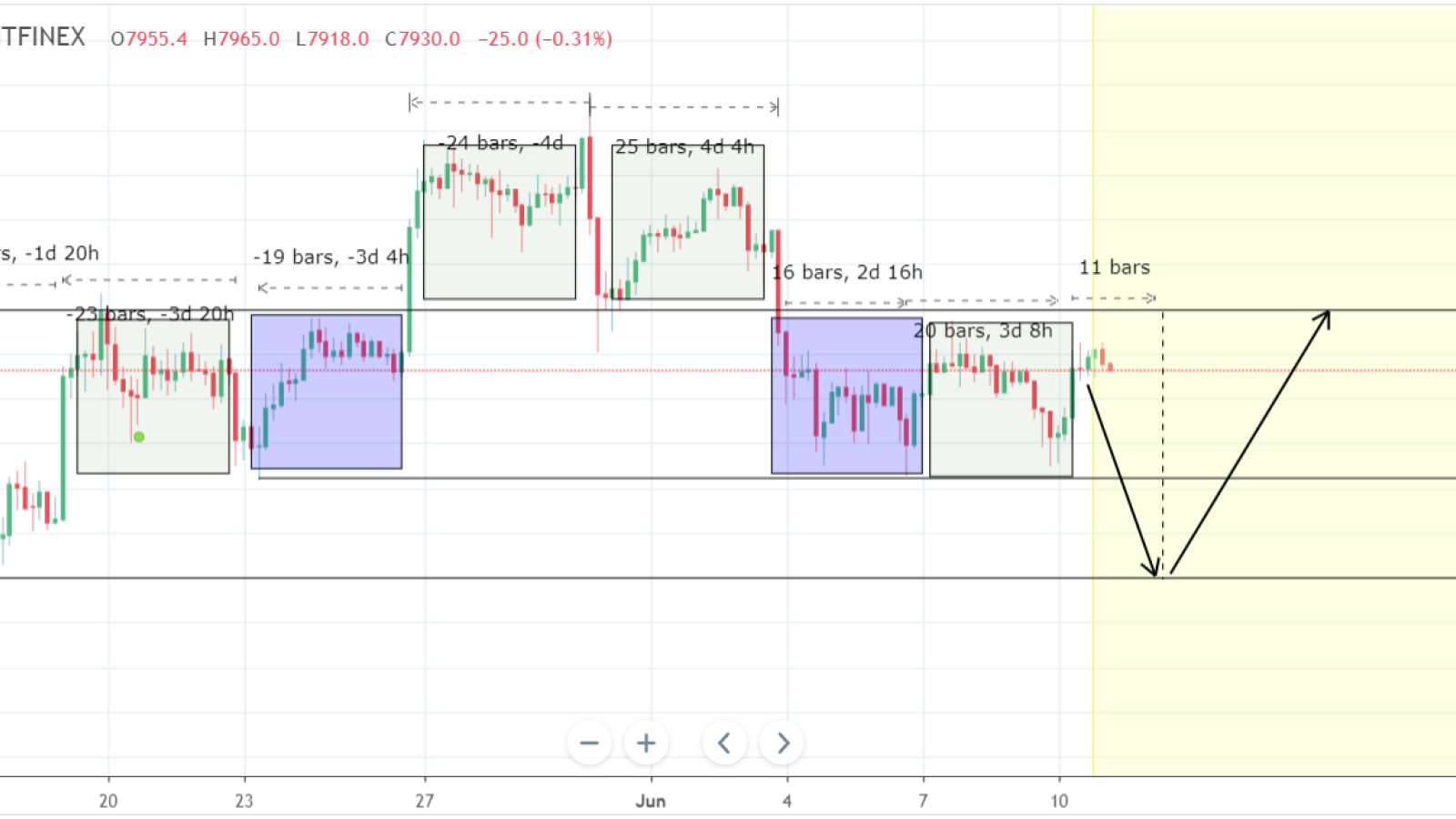 The BTC price prediction from InvestingScope is purely based on the symmetrical price action of the 4H candles which are forming the right shoulder of a Head and Shoulders pattern on 1D ( RSI = 51.857). They have identified the possibility of a quick dump and pump event on Bitcoin. This suggests that in roughly 2 days a decline will take place reaching the $7,000 Support on 1D. An equally quick rise to $8,200 may then complete the pattern before BTC provides us with a new short term pattern.
Final thoughts
BTC is due to fall to the neckline very soon. A bounce here will confirm support, and then I will be watching for the right shoulder to form. During this time, we can check out which alt coins look ready to pop and invest in a timely manner.
Bitcoin price charts by TradingView