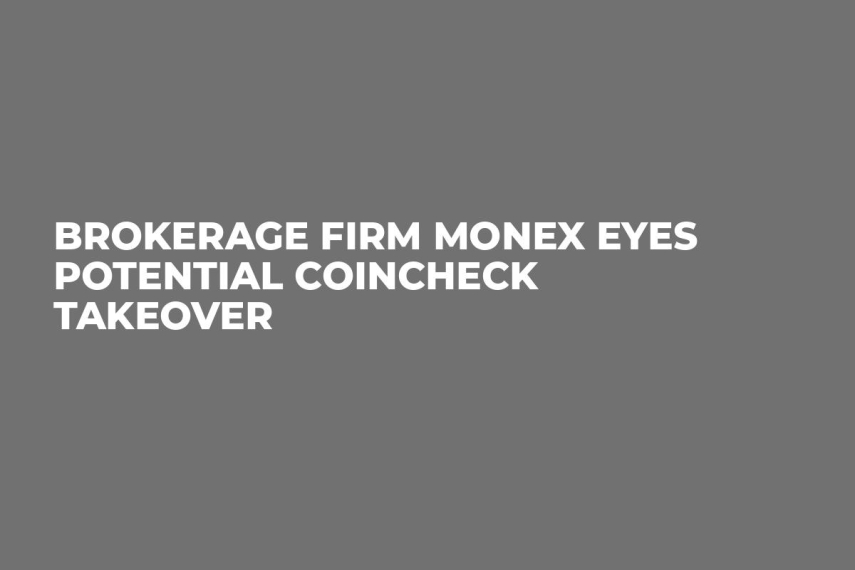 Cover image via U.Today
Japanese Brokerage firm Monex has indicated that it might make an offer to recently hacked exchange Coincheck in order to take over with a majority share. Coincheck suffered the biggest crypto hack ever earlier this year but has indicated it will stay in business.
Details are a little slim as it stands as Monex has not furnished anything more than a passing interest, but the Nikkei business daily said the deal could be worth several billion Yen.
Bold move
Coincheck, after suffering a hack that saw it lose $530 mln of its customers' money, has worked hard to try and remain afloat and has begun paying back some of those affected.
It has also stated that it does not intend to shut its doors, and to that end, this offer, should it come to fruition, could be a huge boost for the beleaguered exchange.
If completed, the deal would allow Monex to access Coincheck's trading platform and customer base. The exchange, which grew rapidly last year amid a frenzied cryptocurrency market, has also had a slew of lawsuits to deal with since the attack on its funds.
New wave
This move by Monex has been seen a few times before as more and more institutionalized platforms and brokers try and enter the cryptic market with an already established base.
There was the acquisition of Poloniex by payment app Circle and their move to breach that space with a customer base already set up.
It would follow a similar foray by its larger rival SBI Holdings Inc. SBI last year obtained a license to run a cryptocurrency exchange, but in February postponed plans to do so as it sought to bolster the security of its exchange.
Coincheck's standing in the market since the hack is hard to quantify, however, according to Jpbitcoin.com, the exchange was in March Japan's number five exchange by Bitcoin trading volume, with 8.7 percent market share. In December, the last full month before the heist, it was the largest, accounting for over half of the market.