In a recent article, Bloomberg looks into a new form of fundraising in the crypto industry that has recently been prospering, replacing the traditional ICO. These days, platforms are raising money from investors not directly but through crypto exchanges. This new method is dubbed an Initial Exchange Offering (IEO).
ICOs have put on a disguise
Leaving ICOs behind, digital platforms have turned to crypto exchanges to be underwriters that study their projects thoroughly and then offer their tokens to the customers. Bloomberg suggests that these token offerings via exchanges might as well be considered 'curated ICOs'. Such IEOs offer more possibility that the projects are not scams.
The data tracking site CoinSchedule.com says that so far 23 token offerings through exchanges have raised around $180 mln. Most of them have taken place since the end of winter 2019.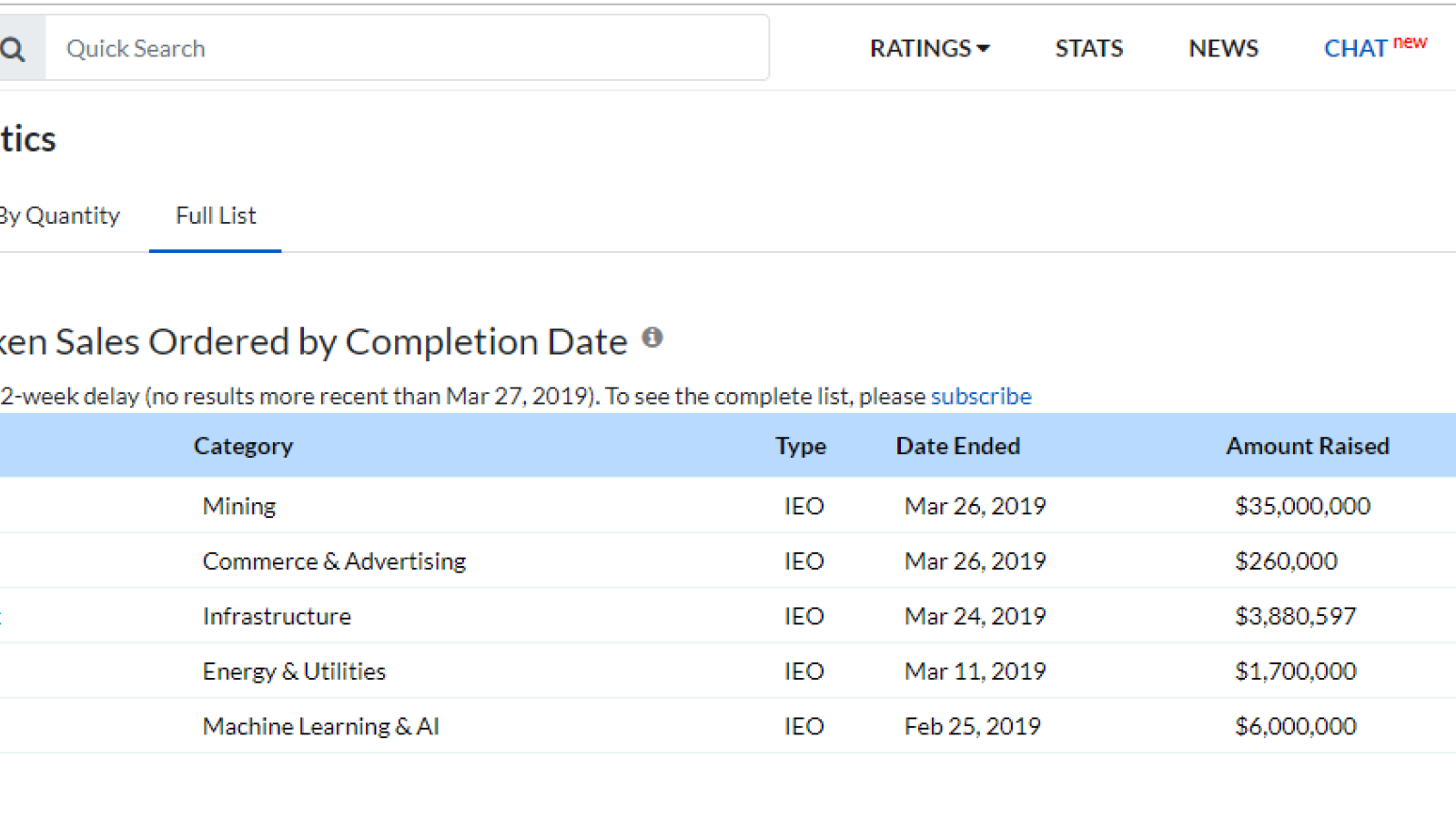 The most famous token sales this year have been conducted by Binance – BitTorrent and Fetch.AI. However, other crypto exchanges are doing them too.
Bittrex CEO Bill Shihara says that IEOs have the potential to get bigger than ICOs, which bloomed in 2017. Shihara explains that he can see great demand from users for this kind of token offerings. Recently, Bittrex conducted its first one.
Risks for investors
As it happened with ICOs, the new mechanism of public fundraising does not thoroughly protect investors from being scammed. Besides, Bloomberg points out, regulators have not yet gotten down to working with IEOs, and no-one is sure that they will treat those better than Initial Coin Offerings.
A former SEC lawyer who used to work with ICOs, Zach Fallon, has described IEOs, saying that they "take everything from an ICO and make it worse".
In winter, Binance exchange conducted a successful token sale for BitTorrent and got investors to pay $7 mln within less than a quarter of an hour. It was followed by the Fetch.AI token sale and a few others. All of them were completed successfully.
A smaller exchange, Exmarkets, as per CoinSchedule.com, is also conducting IEOs, being the next big platform here after Binance.
Binance uses its own BNB token for that, making investors first of all stock up on BNB before participating in IEOs. This was one of the factors that has enabled Binance Coin to advance on the market recently, both entering the top ten group of coins and also raising its price from around $6 to nearly $18 at press time.