On Saturday, April 6, Misha Lederman, the founder of IamDecentralized.org, has tweeted that Predicoin.com, a crypto analytical website, calls Tron (TRX) and Litecoin (LTC) the most trending coins in 2019 so far.
#TRON is the most trending #cryptocurrency coin together with #Litecoin so far his year, according to new market sentiment analytics

Analysis based on:
1. News
2. Social Media
3. Buzz
4. Technical Analysis
5. Fundamentals#IAmDecentralized#TRX $TRXhttps://t.co/DvPjdSp2mh

— Misha Lederman (@mishalederman) April 6, 2019
Several major factors for analysis
Predicoin.com has narrowed down the task of gauging the great number of coins whose teams are struggling to get users' attention in the market. It has analyzed the following factors regarding the top coins in the crypto market: News, social media, buzz, technical analysis and fundamentals.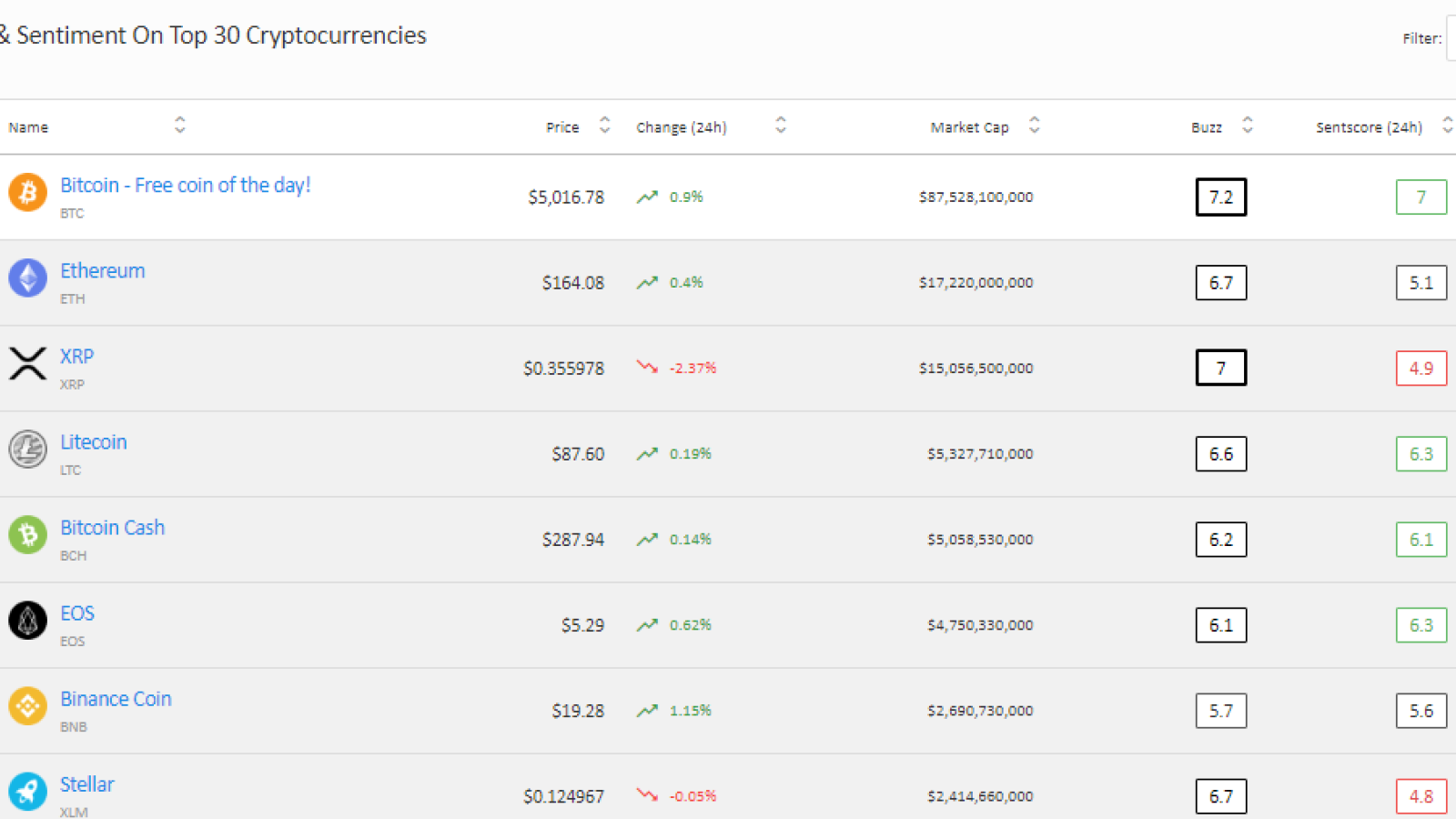 The buzz score' is the overall amount of content produced by media about a coin. If the score is between 6 and 7.5 this means that the amount of content regarding a coin exceeds a usual amount. If it goes up to 10, this metric figure becomes viral. The company has published their report on a little known media website.
Tron and Litecoin surpass their rivals
In the case of Tron, the buzz score gets over 7.5 and with Litecoin, it has reached a high right below 7 this year so far. The data is taken from search engines enquiries, social media and rankings of websites.
By this metric, these two assets exceed Bitcoin, despite the recent surge of the BTC price.
The buzz around Tron is to do with the BitTorrent token sale on Binance LaunchPad at the start of the year. As for Litecoin, it is due to the intention of Charlie Lee to implement Confidential Transactions in the LTC network and the fact that Litecoin coin became the sponsor of the second Mammoth Film Festival.
Fungibility is the only property of sound money that is missing from Bitcoin & Litecoin. Now that the scaling debate is behind us, the next battleground will be on fungibility and privacy.

I am now focused on making Litecoin more fungible by adding Confidential Transactions. ?

— Charlie Lee [LTC⚡] (@SatoshiLite) January 28, 2019
Other popular coins mentioned by Predicoin
Among other crypto assets that have been getting high attention this year are Tezos (XTZ) and Binance Coin (BNB).
Recently, Tezos has received support from Coinbase when the exchange added XTZ-based staking service.
In 2019, BNB price soared from $6 to nearly $20. The factors that contributed to that are the BNB token burn conducted at the start of the year, when around 1.6 mln BNB was burnt.
After that the Binance Launchpad joined the game, when it turned into a popular platform for ICOs. Token sales on it are conducted with BNB and BTC. During the BitTorrent token sale, BTT was exchanged for BNB and TRX.
All of these factors have contributed to a massive BNB pump.