Fresh funds will accelerate the massive adoption of Blocto solutions and help the product to become a go-to crypto wallet for various blockchain communities. Support by VC majors highlights the unique status and design of Blocto application.
Blocto completes Series A round, secures funding from Mark Cuban, 500 Global
According to the official announcement shared by the team of Blocto, a new-gen cryptocurrency wallet, its Series A funding round has been completed successfully. In all, Blocto valuation spiked to $80 million, adding over 700% compared to previous estimations.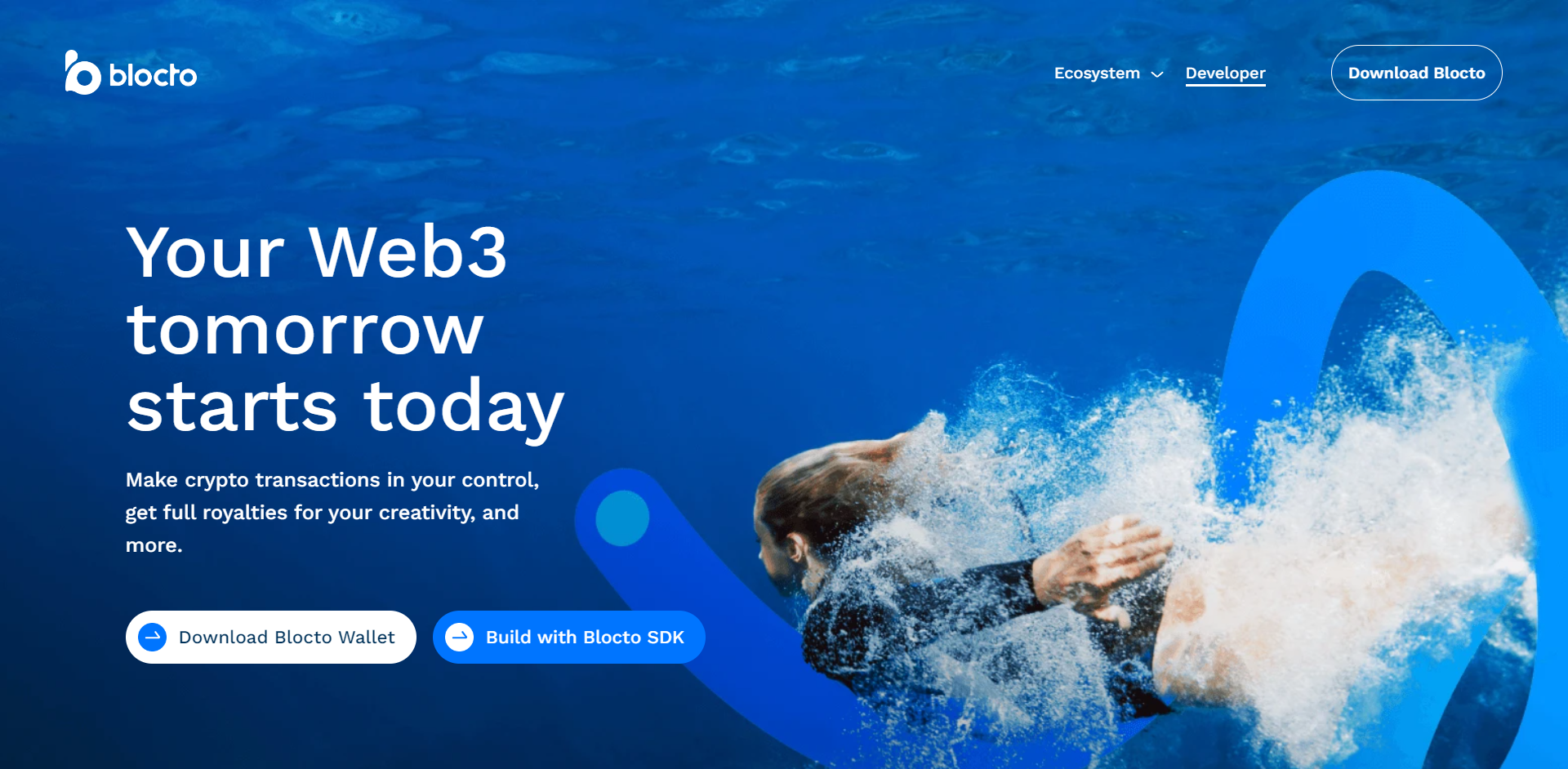 The round is backed by legendary investor Mark Cuban as well as by top-tier VC firm 500 Global. Also, global brand IPX (formerly Line Friends), Kevin Chou of Gen. G Esport, Roham Garegozlou of Dapper Labs and blockchain gaming major Animoca Brands supported Blocto in its fundraising efforts.
Hsuan Lee, co-founder and CEO of portto, a company that develops and promotes Blocto wallet, is excited by the results of the Series A fundraising and is sure that new funding will help his team to accomplish new milestones:
Blocto's mission is to democratize access to the opportunities blockchain tech presents by creating simple-yet-powerful products that provide the same great UX across multiple blockchain ecosystems. We're thrilled to have attracted funding from investors that share our vision. With their support, we're better equipped than ever to onboard the next billion users to crypto.
Despite a severe crypto winter in Q4 of 2022, Blocto managed to amass over 1.6 million users while its BloctoBay platform became the most trending on-chain NFT marketplace on EVM-compatible blockchain Flow (FLOW).
Making multi-chain user friendly: What is Blocto?
Tony Wang, a managing partner at 500 Global, highlights that Blocto's vision and mission are game-changing for retail usage of cryptocurrencies and the next wave of global Web3 adoption:
In our experience, the best founders continue to build to achieve their vision regardless of market conditions. We believe the continuous growth of Blocto users in the current environment is indicative of portto's commitment to be one of the most influential blockchain companies in the industry.
In 2022, Blocto made headlines by adding Aptos (APT), the most overhyped L1 of the year. Also, its multi-chain ecosystem includes Ethereum (ETH), Solana (SOL), Tron (TRX), Flow (FLOW), BNB Chain (BSC) and Polygon (MATIC).
To make the crypto experience seamless and intuitive for all users, Blocto introduced a chain-agnostic gas fee system and designed a novel authorization module.
The platform promotes itself as a one-stop gateway to the DeFi, NFT, GameFi and Web3 segments. In March 2022, it scored a partnership with Yahoo Taiwan.