Global DeFi ecosystem Gluwa that delivers services of crypto lending, yield farming and investing in real-world assets has shared the details of its recent partnership with the Nigerian government. The team of Gluwa is ready to co-develop new regulatory frameworks for the mutual benefit of business and society.
Gluwa proposes to Nigerian government to work together on crypto policy framework
According to the official announcement shared by the team of Gluwa DeFi ecosystem, it has called the Federal Government of Nigeria to participate in the progress of a national crypto regulation framework. Adequate regulation is of paramount importance to unleash the potential of blockchain in Africa's largest economy.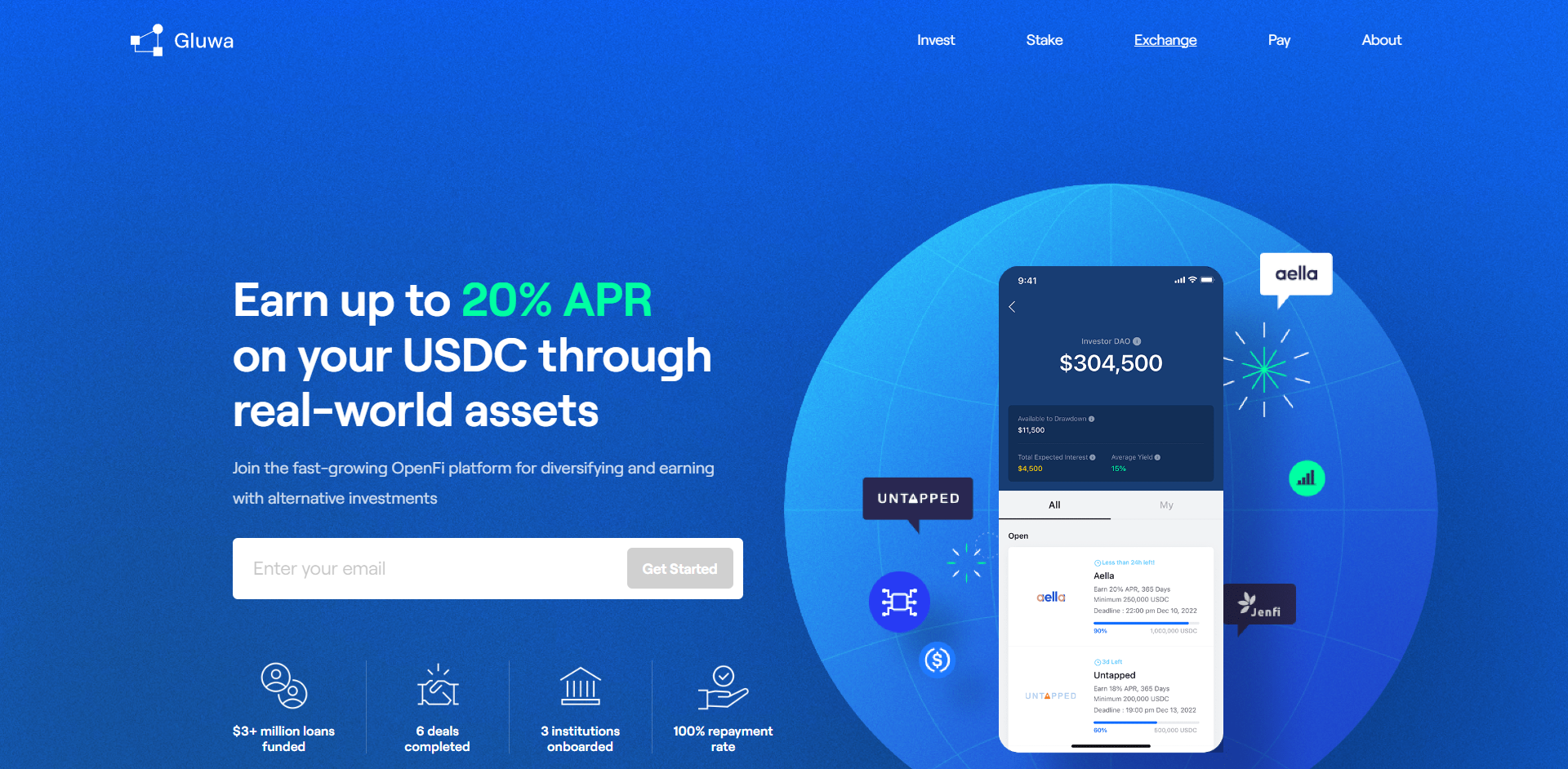 Gluwa CEO Tae Oh is excited by the prospects of the collaboration with the Nigerian government in terms of the sucess of crypto in the African region in the long run:
We believe that cryptocurrencies have the potential to transform the financial landscape in Nigeria and across the African continent By working closely with the Nigerian government, we hope to create a policy framework that encourages the responsible use of cryptocurrencies while also protecting consumers and preventing criminal activities.
In recent years, Gluwa has built an ecosystem of cryptocurrency applications, including the largest blockchain-based credit repository for trustless credit history verification.
Also, the Gluwa team develops and promotes multi-currency noncustodial wallet and allows its users to invest USD Coin (USDC) in various cryptocurrency products.
As covered by U.Today previously, in 2022, Gluwa pioneered a lottery-style stablecoin account that works with Dollar-pegged sUSDC-G (Gluwa's sidechain-native USDC).
Gluwa Capital is backing local cryptocurrency services with $35 million support program
Ahmed Gloria Kufeji, a director at the Nigerian Ministry of Finance, says that he is impressed by the mission and vision of Gluwa and the role it can play in blockchain progress in Nigeria:
We are pleased to see interest from companies like Gluwa in supporting the growth and development of the blockchain industry in Nigeria. We recognize the potential of blockchain technology to drive economic growth and financial inclusion, and we are committed to creating a policy framework that encourages innovation and investment while also protecting consumers and preventing criminal activities.
Besides leadership in cryptocurrency regulation, Gluwa ecosystem is supporting the next generation of local start-ups on the Nigerian market.

Its venture capital department, Gluwa Capital, supported locally owned financial service providers and crypto exchanges in Africa with $35 million in funding allocated to various fundraising rounds.