Bitfinex has announced the listing of the UNI token launched by Uniswap Ethereum-based DEX.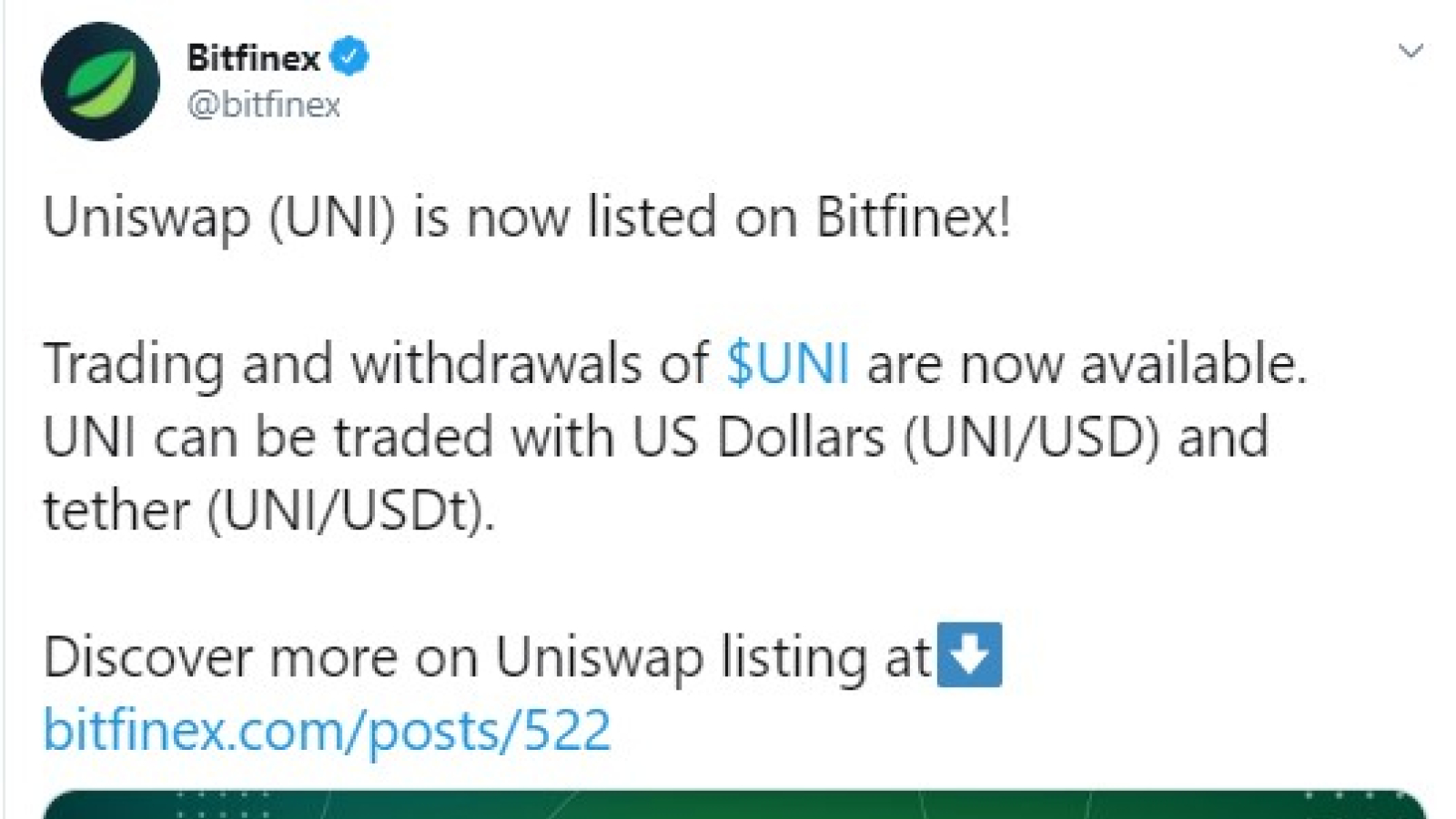 Bitfinex adds support for UNI
Deposits are already enabled but as for trading and withdrawing UNI, it will be available at 8:00 a.m. UTC.
The UNI governance token will be available to trade against USD and Tether's USDT stablecoin.
At present, TradingView shows seven crypto exchanges that have listed UNI – Binance, KuCoin, OKEx, Poloniex, Huobi and FTX.
UNI launch pushes ETH miner fees high
On Friday, UNI lost 25 percent of its value but at the time of writing, UNI has shown a tiny rise, trading at $6.8642 against USDT. Binance added UNI two days ago.
The UNI launch provoked a high surge in ETH miner fees, causing approximately $1 mln in fees to be spent just within an hour.
That was partly due to the fact that Uniswap announced a giveaway of 400 UNI to each trader who had been using Uniswap since September 1.
The announcement was made earlier this week and 400 UNI was worth around $1,500 at some point, which was slightly more than one stimulus check granted to US citizens after the lockdown was lifted.