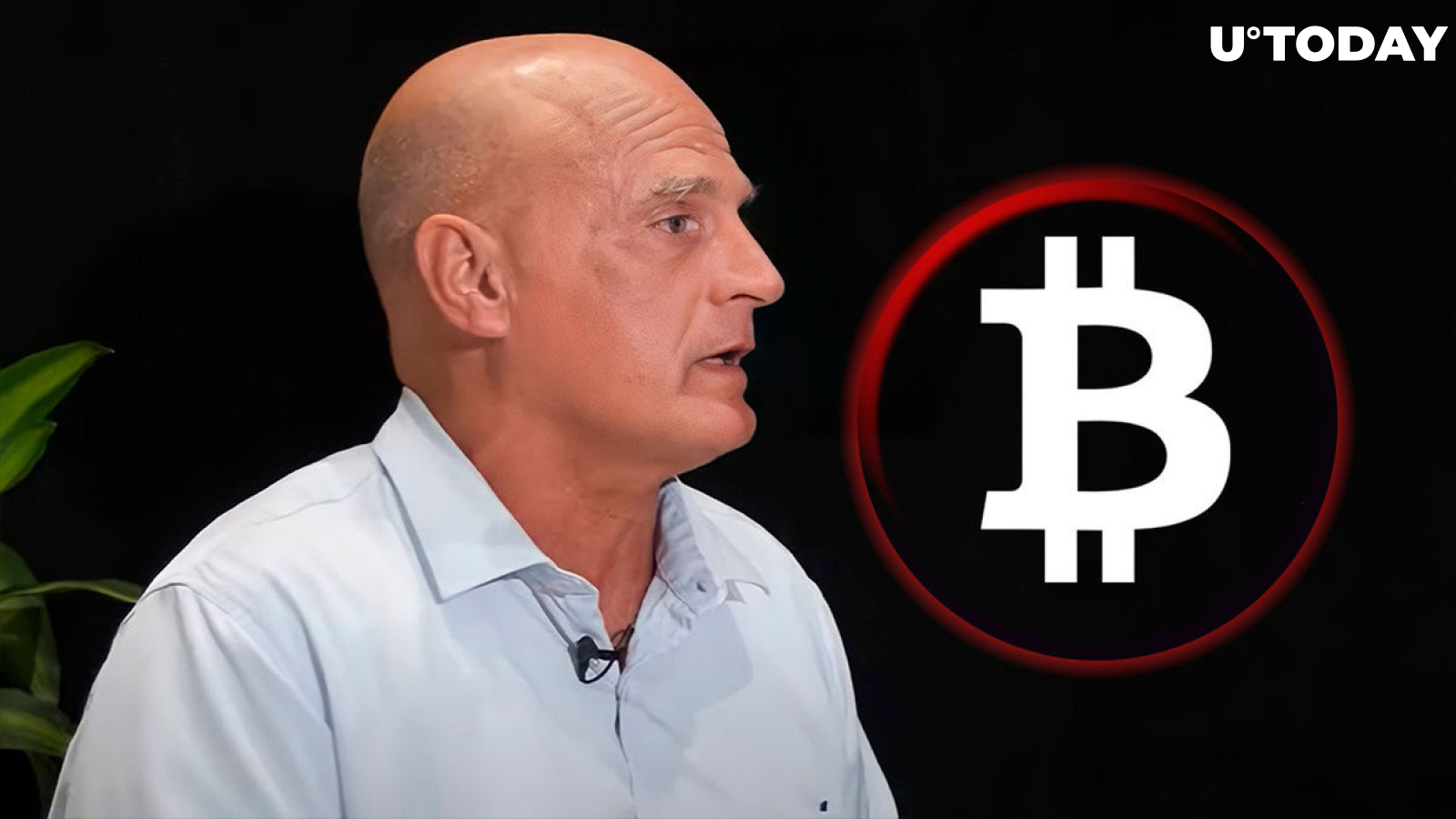 Cover image via www.youtube.com
Mike McGlone, chief commodity strategist at Bloomberg Intelligence, has taken to the X social media platform (formerly Twitter) to share that he believes there are high chances of Bitcoin falling lower this year – perhaps as low as $10,000.
"Crypto hangover could be enduring"
McGlone believes that as the fourth quarter has started, the liquidity for the world's leading crypto, Bitcoin, is likely to remain negative, with price implications.
The chart shared by McGlone shows the price of Bitcoin going down, aligning with the federal funds future in one year (FF13). "Coming of age in a zero interest-rate world, the crypto hangover could be enduring as global rates continue to rise, despite recession signals," he added.
In September, McGlone stated on the X app that while this indicator remains above 5%, the prospects of liquidity easing from the Federal Reserve remain limited. Should the index begin rising, it may hit all risk assets, as well as Bitcoin.
In today's X post, the strategist pointed out that even though Bitcoin has been rising, along with other risk assets, "it may be a short-covering rally." Per McGlone, the $30,000 now remains the level of pivotal resistance for Bitcoin, while "risks titled towards $10,000."
Robert Kiyosaki names strong reason for buying Bitcoin
Prominent Bitcoin advocate and author of a popular book on personal finance management "Rich Dad Poor Dad," Robert Kiyosaki, has recently named another important reason why he believes it is time to stock up on Bitcoin, as well as gold, silver and even cash. The latter, though, he has often referred to "trash," following the popular catch phrase "cash is trash."
Kiyosaki tweeted that he expects a CBDC to be issued by the U.S. Fed pretty soon. Per Kiyosaki, this will allow the Fed to constantly surveil users and how they spend. In the past, many prominent figures in the world of finance and crypto have shared their concerns about China doing the same with their CBDC – the digital yuan.
Once Fed Coin enters the market, Kiyosaki wrote, gold, silver, Bitcoin and cash will become priceless, so he recommends his readers on Twitter start accumulating these assets as soon as possible.