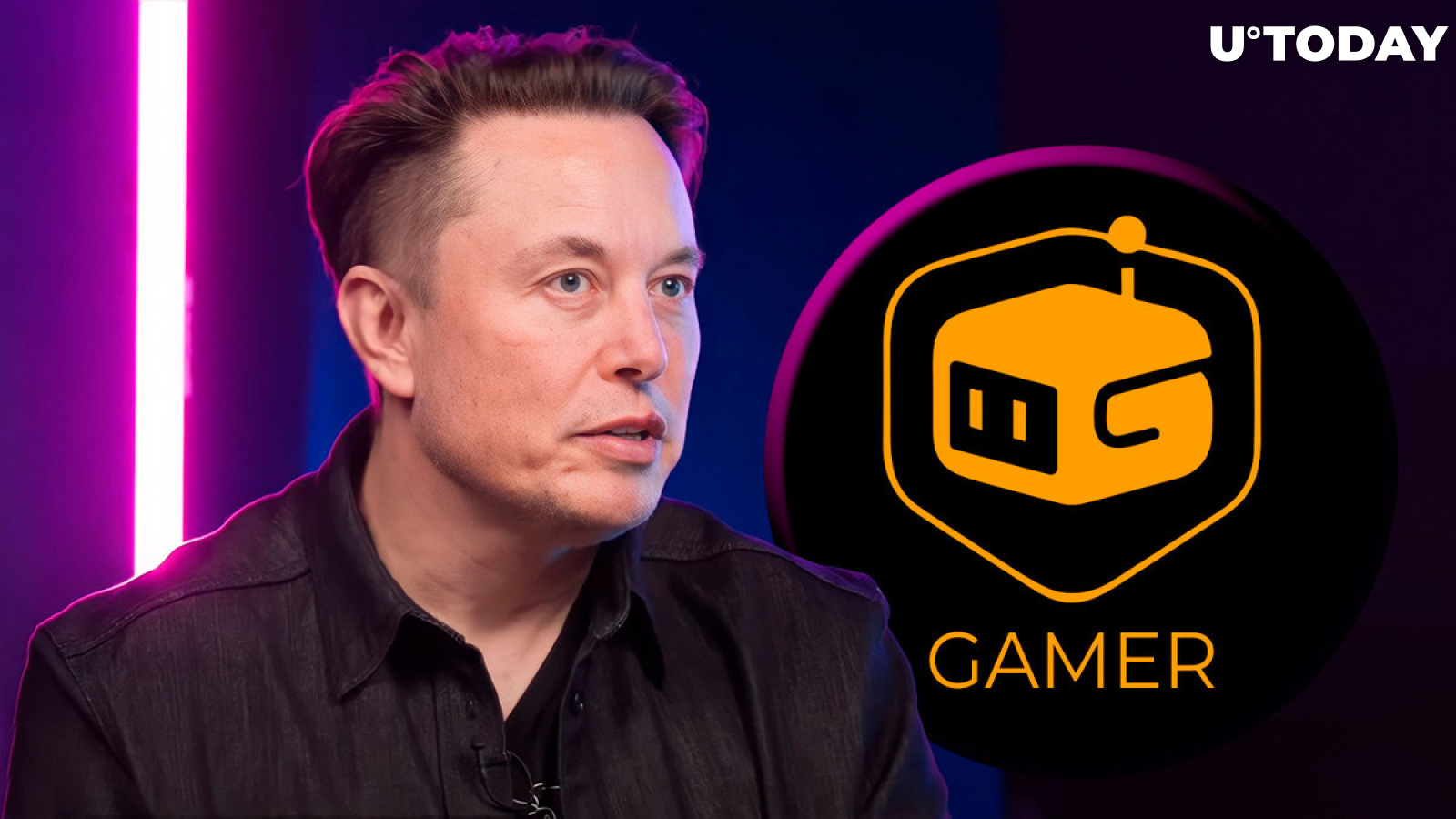 Cover image via www.youtube.com
A few hours ago, the owner of the X social media platform (formerly Twitter), tech billionaire Elon Musk, tested video game streaming on X. That tweet prompted an excited reaction of the crypto community.
It seems that Musk, without realizing it, has given a growth impulse to the Gamer cryptocurrency as a couple of its fans responded to the X boss in the comment thread. Gamer's (GMR) price jumped by nearly 7% on this.
Gamer (GMR) rises on Elon Musk's post
According to data published by the Gamer team on CoinMarketCap, GMR is a bridge that connects the blockchain technology with the gaming space, particularly with games Battle Leet Arena and GamerVerse. Users have a chance to collect and trade NFTs and enjoy using their Web3 social network.
The Gamer community was created by gamers who intended to create innovative Web3-based tools for letting gamers socialize within a special space and exchange their gaming knowledge and experience without the risk of having their personal data sold to the highest bidder.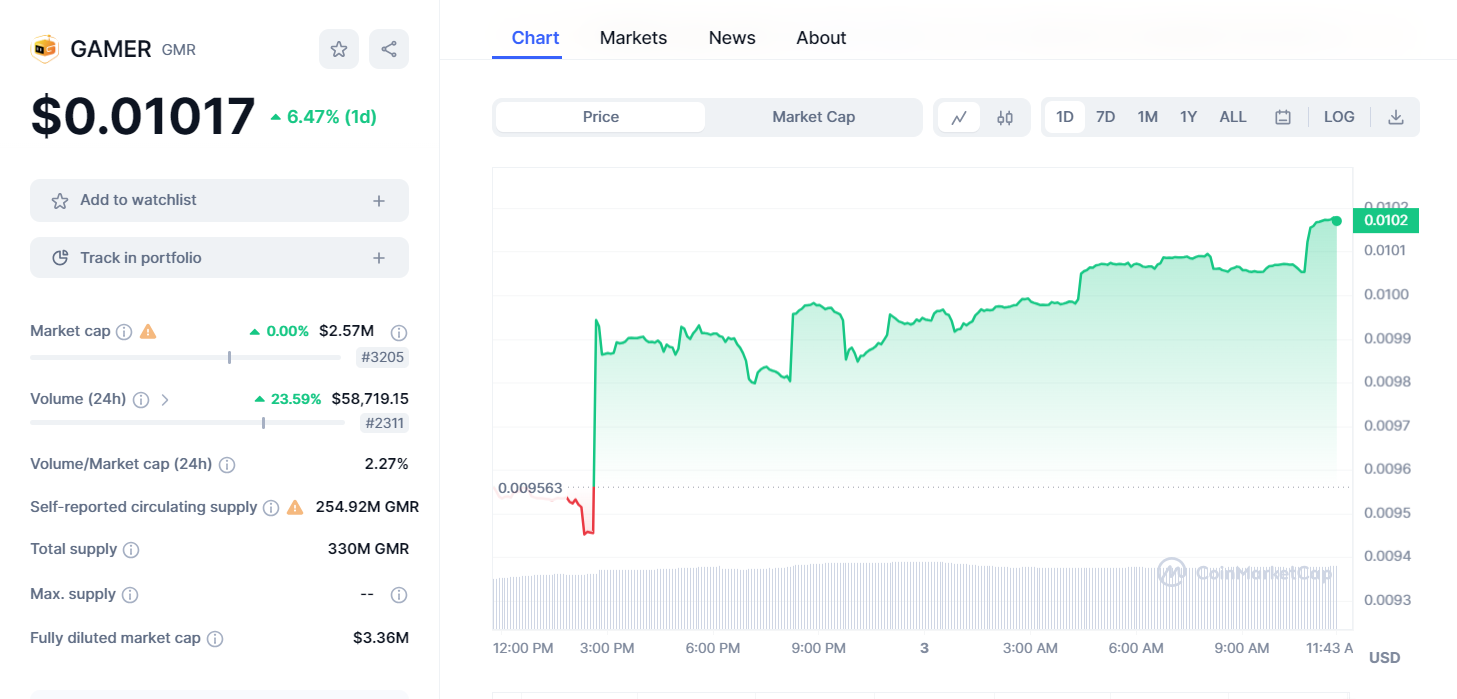 Currently, GMR is ranked 3,205th, and it is exchanging hands at $0.01017 after a more than 6% rise on Elon Musk's tweet.
Earlier this year, several times Musk mentioned particular meme coins and cryptocurrencies based on AI, helping them to gain momentum and increase in price.
Elon Musks slams fiat currencies as scam, Bitcoin spikes
On Oct. 1, X boss and a prominent supporter of the original meme cryptocurrency Dogecoin posted a comment, calling fiat currencies a scam.
This tweet by Musk immediately fueled the rise of Bitcoin above the $28,000 level. As reported by Santiment, prior to this BTC rise, its analytics team spotted four major transactions, which moved a staggering amount of Bitcoin from crypto exchanges to cold wallets.
These transactions were in the range of $187 million and $346 million. They drained the Bitcoin supply on exchanges to its lowest since December 2017, when BTC surged to a historic peak of $20,000. The BTC supply on crypto trading platforms has thus gone down from 5.99% to 5.73% since Sept. 1 this year.
However, the world's leading crypto was unable to hold at the $28,500 level and went back down, shedding around $1,000 today as whales began sending large amounts of BTC, according to Whale Alert, to major crypto exchanges – Kraken, Coinbase and Binance.
At the time of this writing, Bitcoin is trading at $27,577, according to data published by CoinMarketCap.